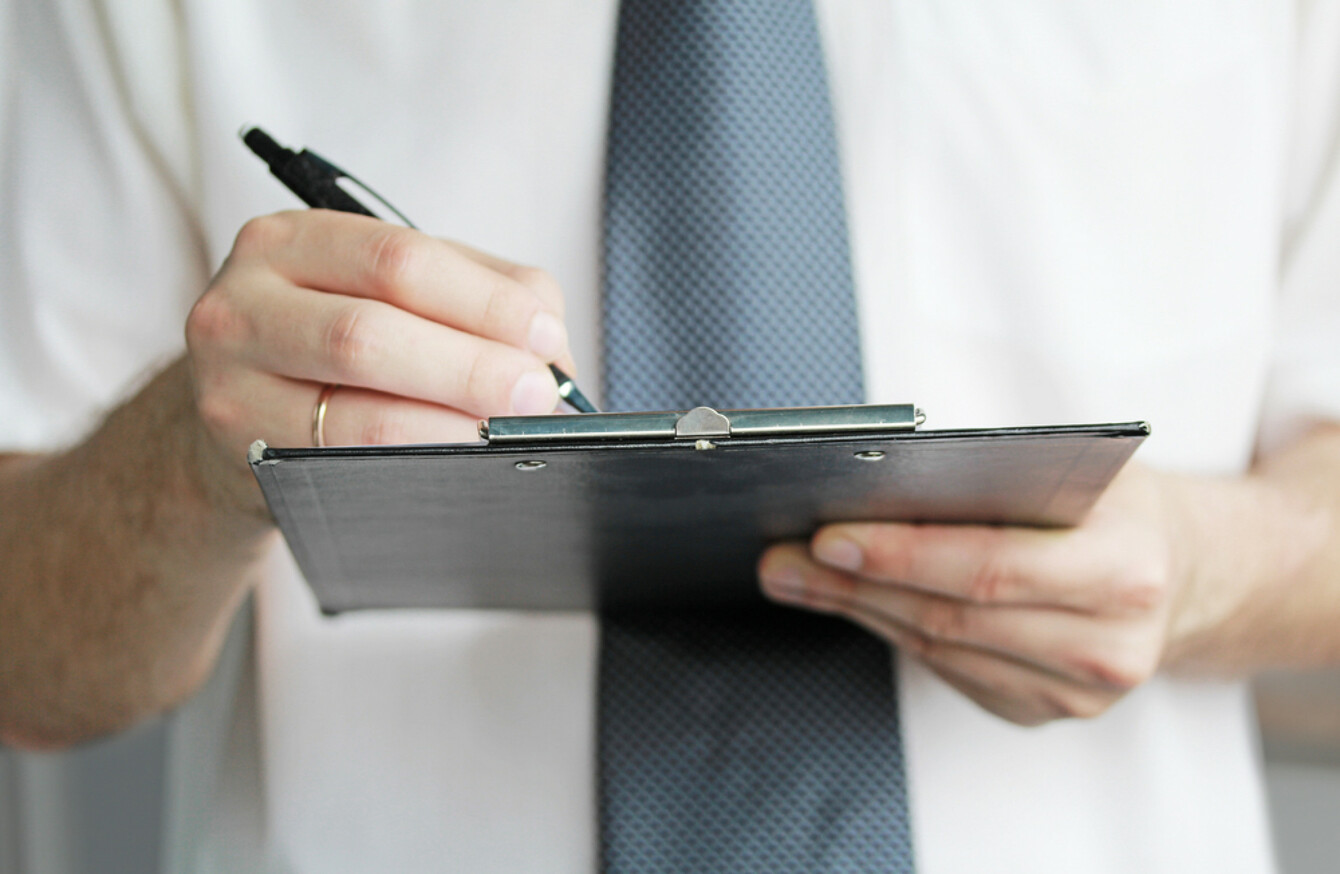 Image: Shutterstock/BelkaG
Image: Shutterstock/BelkaG
THE RESULTS OF an investigation from the Ombudsman into the way that Tusla handles complaints about its services show long delays by the agency in dealing with allegations of abuse.
The investigation was carried out after the Ombudsman received complaints about Tusla, including how it investigates allegations of child abuse against adults.
Ombudsman Peter Tyndall found that the rights of those accused of abuse were breached in some cases, and Tusla failed to follow its own procedures when keeping social work records. In particular, there was concern on how cases of historic abuse were handled.
For its part, Tusla has already begun to implement some of the recommendations in Tyndall's report, and has said its procedures will be improved.
Speaking at the launch of his report – called Taking Stock – Tyndall said that while the Ombudsman receives "a relatively small number of complaints", there were concerns that some of the issues being flagged may have been systemic in nature.
"When we're looking at those complaints, we look to see if it was a one-off event, or if it was caused by a systemic issue that could cause problems in other cases," he said.
Tyndall said that the biggest concern was that in cases where failings had been identified, lessons had not been learnt and that newer cases still featured the same problems.
On the foot of several cases of this, Tyndall and his office launched an audit into Tusla's own internal complaints in June 2016. He said:
There was a delay in dealing with cases of abuse. There were lengthy delays in contacting people who made allegations. We found that fair procedures were not being followed in every instance. Although poor note taking is not unique to Tusla, we found practice that fell well short of what we would have expected.
In some areas, the lack of proper IT systems led to confidential correspondences being sent to the wrong addresses, and contributed to the delays in abuse cases being handled.
Furthermore, frontline social workers were having their workloads inundated by having to deal with complaints. In some cases, the person dealing with a complaint was the same person that the complaint was made about.
On the foot of the Ombudsman's findings, a detailed series of recommendations were made to Tusla on how to fix these issues, which included:
Ensure sufficient qualified staff are recruited.
Ensure an electronic case management system is in place.
Regularly audit samples of cases to ensure that policy is being followed.
Ensure all social workers have up-to-date contact details for all cases.
Train staff on new policies to ensure consistency in how they're applied.
Appoint dedicated complaints officers to all Tusla regions.
Tyndall added: "One thing you need to make sure of is any incidents that reveal poor practice is brought to the attention of someone who can do something about it."
#Open journalism No news is bad news Support The Journal

Your contributions will help us continue to deliver the stories that are important to you

Support us now
"We'll get there"
Brian Lee, director of quality assurance at Tusla, said the agency welcomes the report as it will "support continuous improvement" and coincides with issues that Tusla has identified itself in the past year.
He said that the CEO and board at Tusla had signed off on new resources to support the recruitment of dedicated complaints staff.
"We want to take it off our frontline staff," he said. "The other issue is the application of policy and procedures. It hasn't always been as successful as we'd like it to be."
He said that number of referrals to its child protection and welfare service increased sharply in 2016 to 47,000, and this trend has continued into Q1 2017. Lee added:
I'm confident we'll get there. We'll address these issues in the medium to long-term.
Reacting to the report, the abuse survivors group One in Four said it was very pleased an independent investigation "now confirms the difficulties we experience in supporting adult clients to engage with Tusla regarding their sexual abuse in childhood".
The Ombudsman added that there were good relations with Tusla throughout this process, and a demonstrated willingness on the agency's part to drive these improvements.
"We know Tusla had a difficult birth," Tyndall said. "We know it is under-resourced but that is starting to change… We need consistency in its approach to abuse allegations.
Consistency can only be guaranteed if senior managers have sight of what's happening on the ground.