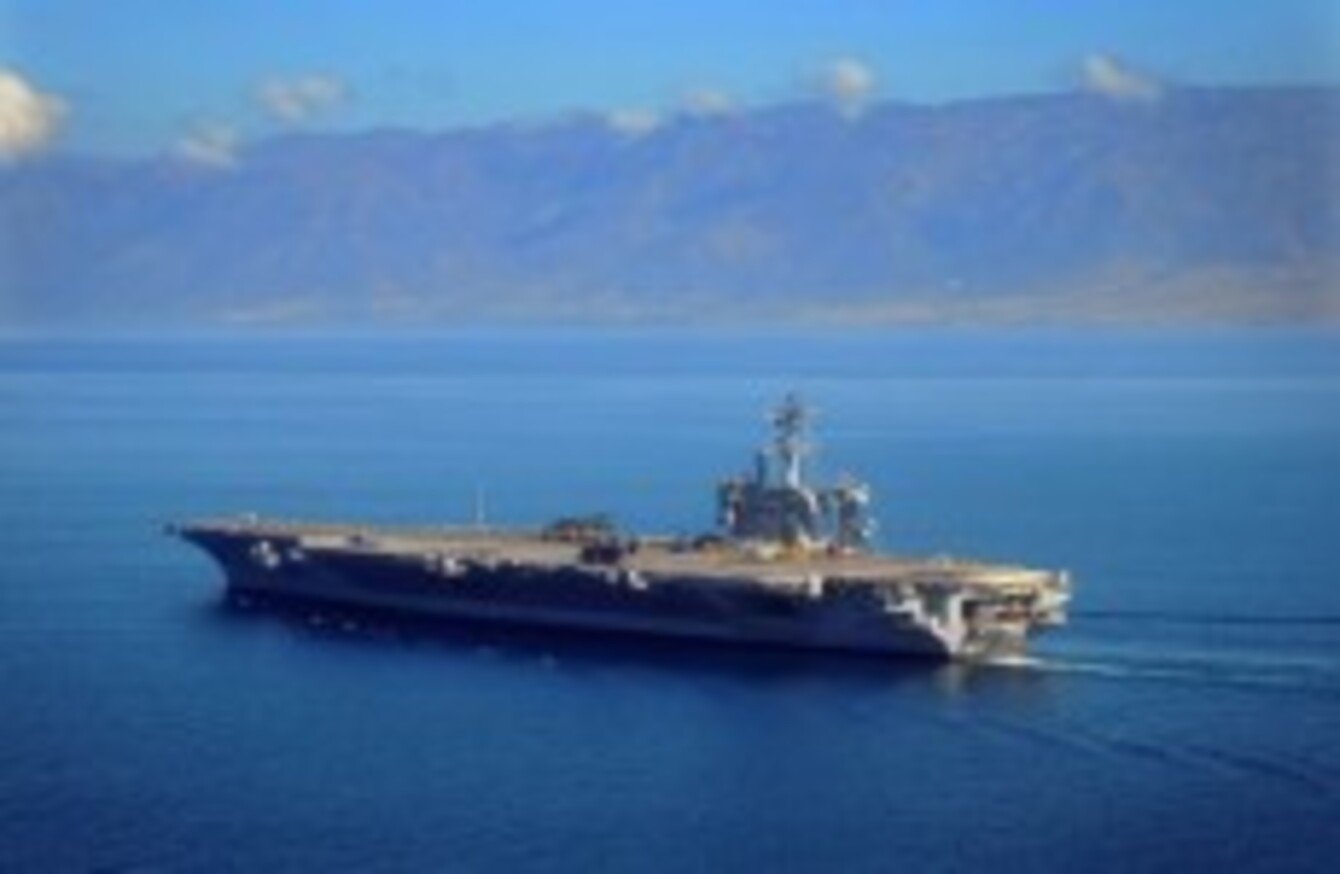 The USS Carl Vinson from the deck of which Osama Bin Laden's body was reportedly slipped into the North Arabian Sea
Image: AP
The USS Carl Vinson from the deck of which Osama Bin Laden's body was reportedly slipped into the North Arabian Sea
Image: AP
US INTELLIGENCE OFFICIALS believe Osama Bin Laden made a propaganda recording shortly before his death and expect that tape to surface soon.
It is unclear whether the tape is audio or video, but a US official says that intelligence indicates it is already working its way through al-Qaeda's media pipeline. The official said the timing was coincidental and there is no indication he knew US forces were bearing down on him.
A new recording from Bin Laden would provide a final word from the beyond grave for a terrorist who taunted the US with recorded propaganda for years. It could also provide fodder to those who insist he is still alive.
However, two Pentago officials say they may be able to counteract those theories: They say the at-sea burial of Osama Bin Laden from the deck of the USS Carl Vinson was videotaped and that it probably will be publicly released soon.
The officials said photos of the body prior to its disposal in the North Arabian Sea also may be released.
The officials spoke on condition of anonymity because decisions on releasing the materials were pending.
It was not clear whether the firefight in which US forces are said to have shot Bin Laden to death was videotaped.
John Brennan, the White House counterterrorism chief, told reporters that the administration was still deliberating on release of the material. Making it public might satisfy those who would otherwise doubt that it was Bin Laden who was killed.
- AP