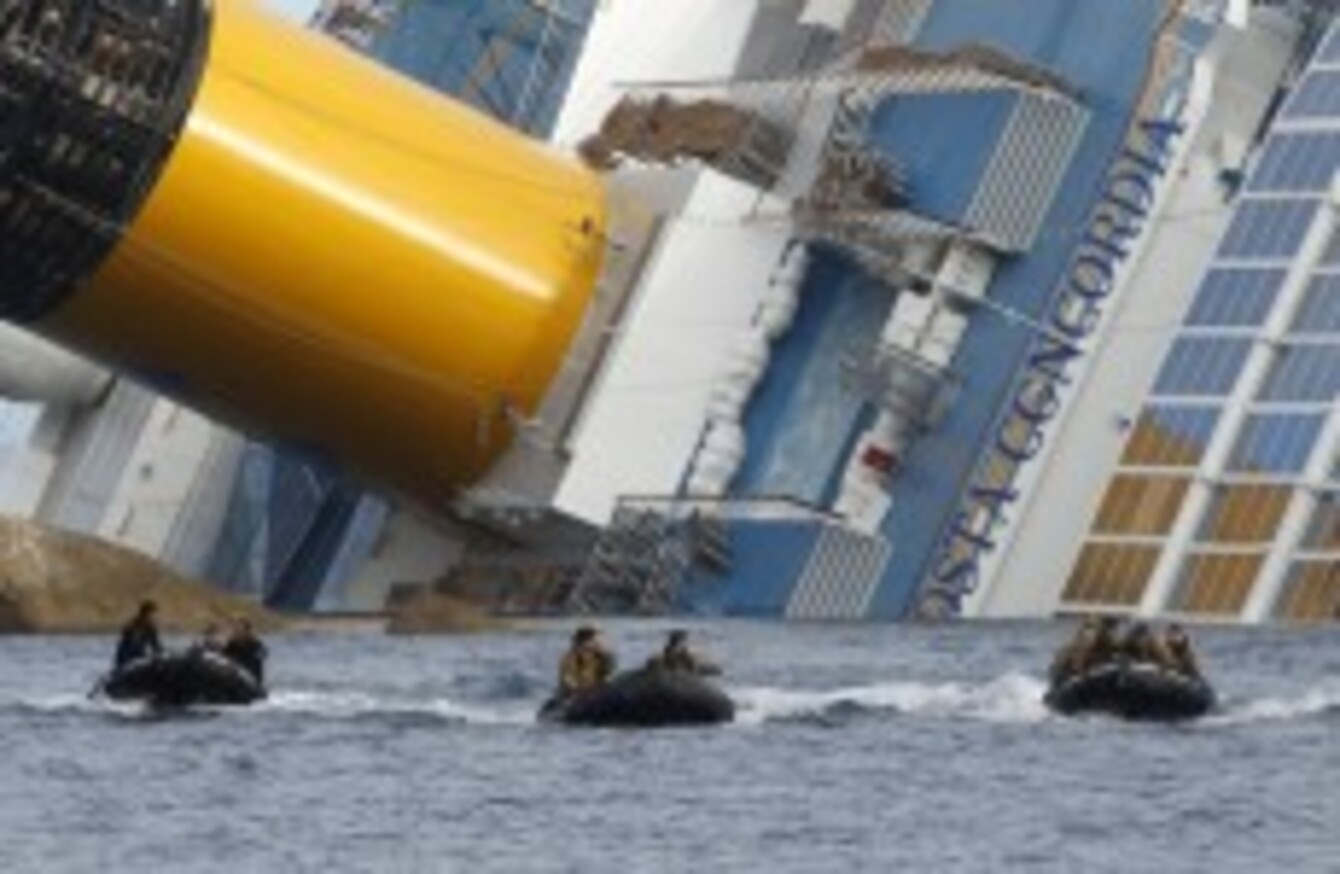 ITALIAN AUTHORITIES have found two more bodies on board the stricken cruise ship Costa Concordia, bringing the confirmed death toll to 15.
The ship ran aground off the Tuscan island of Giglio on 13 January with 4,200 people on board. Today, officials said that the bodies of two women were discovered in the ship's internet café.
Seventeen people remain unaccounted for. However, concerns were raised over the weekend that the ship may have been carrying 'clandestine' passengers on board who were not counted in the official passenger list.
Italy's national civil protection agency said that the search would continue to be carried out for as long as "it is possible to inspect whatever can be inspected". The search has been suspended a few times since the Costa Concordia capsized after the ship was found to be moving in the water.
Earlier today, officials said that efforts to pump fuel from the ship could begin while the search for missing passengers continues. Fuel was detected in the sea near the capsized vessel at the weekend, which Italian Coast Guard officials said had come from machinery on board the ship.
The BBC reports that the Costa Concordia is carrying around 1.9 million litres of fuel in its tanks.
Costa Concordia's owner Carnival last week announced a review of safety and emergency procedures for each of its cruise ships in light of the recent disaster. The Telegraph reported over the weekend that the company had offered survivors of the disaster a 30 per cent discount on future cruises.