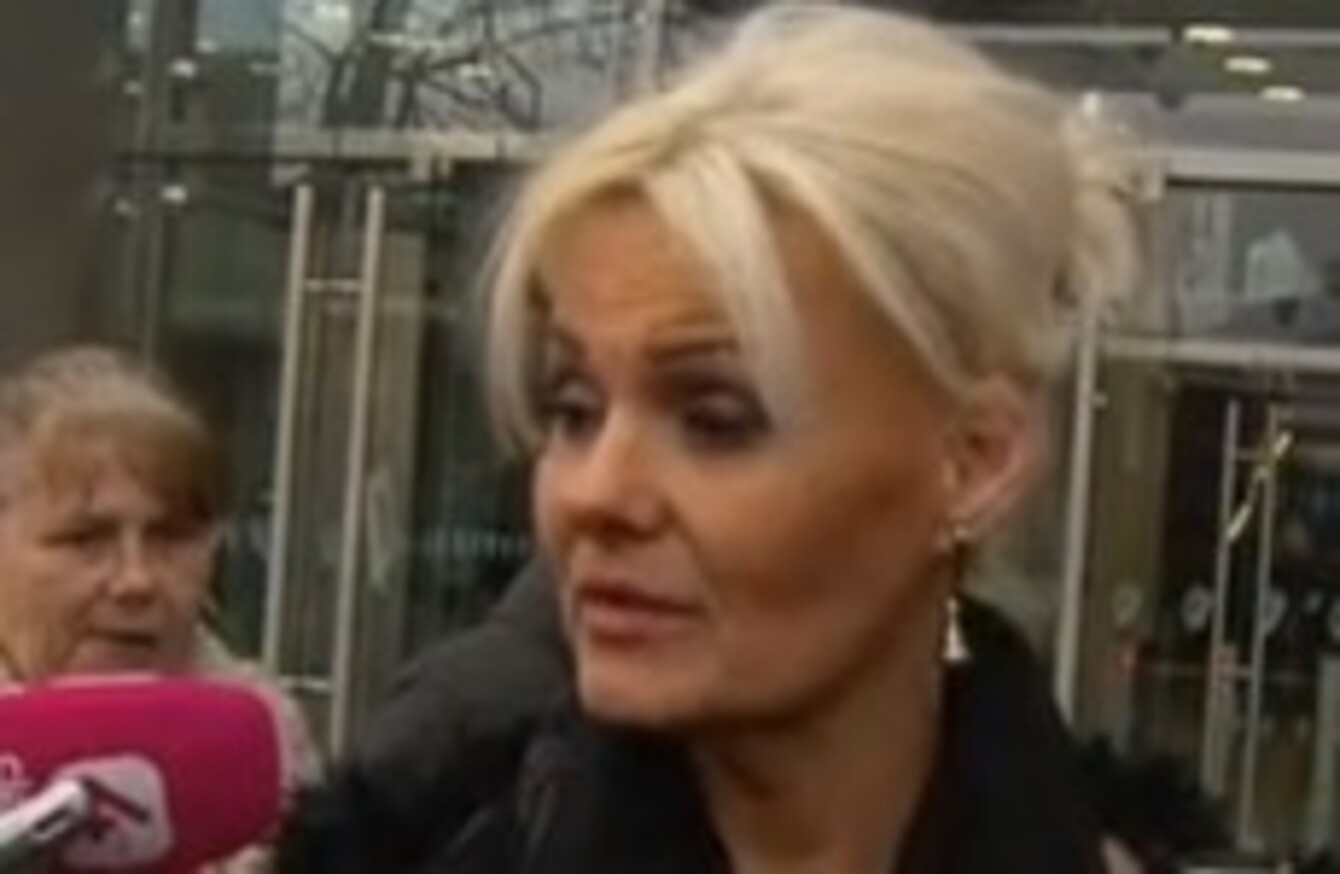 Fiona Doyle on RTÉ News.
Image: RTÉ News
Fiona Doyle on RTÉ News.
Image: RTÉ News
SUPPORTERS OF RAPE victim Fiona Doyle and other sexual abuse victims in Ireland have organised two protests for Saturday, 26 January. The first will be held at 12.30 pm at Leinster House, the other in Fiona's father's hometown of Bray.
Facebook pages and Twitter hashtags, #JusticeforFiona and #Justiceforusall, have been set up to help rally more support for the marches.
They come following the controversial sentencing of her father, 72-year-old Patrick O'Brien, earlier this week. O'Brien pleaded guilty to charges of rape and indecent assault of his daughter over the course of ten years. Justice Paul Carney sentenced the man to 12 years in prison but suspended the final nine years and released O'Brien on bail pending an appeal.
A victim of sexual abuse, who will attend the protest but who cannot be named because of her own upcoming trial in February, told TheJournal.ie she knows what the system is like first-hand and so she wants people to come along "to support the very bad decisions" that have been put through it.
She said that although she doesn't know Fiona personally, she feels that she needs to "support" her and will attend the protest along with her sisters, who are also victims.
Supporters are being asked to bring black balloons as symbols of anger over the sentencing.
Fiona is not expected to attend either rally but her son, Patrick Griffin will attend the peace protest in Bray. Earlier, he wrote on Facebook:
Just so everybody is clear us protesting and marching isn't all about my mam. In fact, marching through Bray up to Oldcourt is protecting everyone in Bray and surrounding areas.
Meanwhile, the case is listed for mention at 11am at the Central Criminal Court tomorrow to finalise aspects of charges not dealt with. It is also understood that the Director of Public Prosecutions will make an application before the courts.