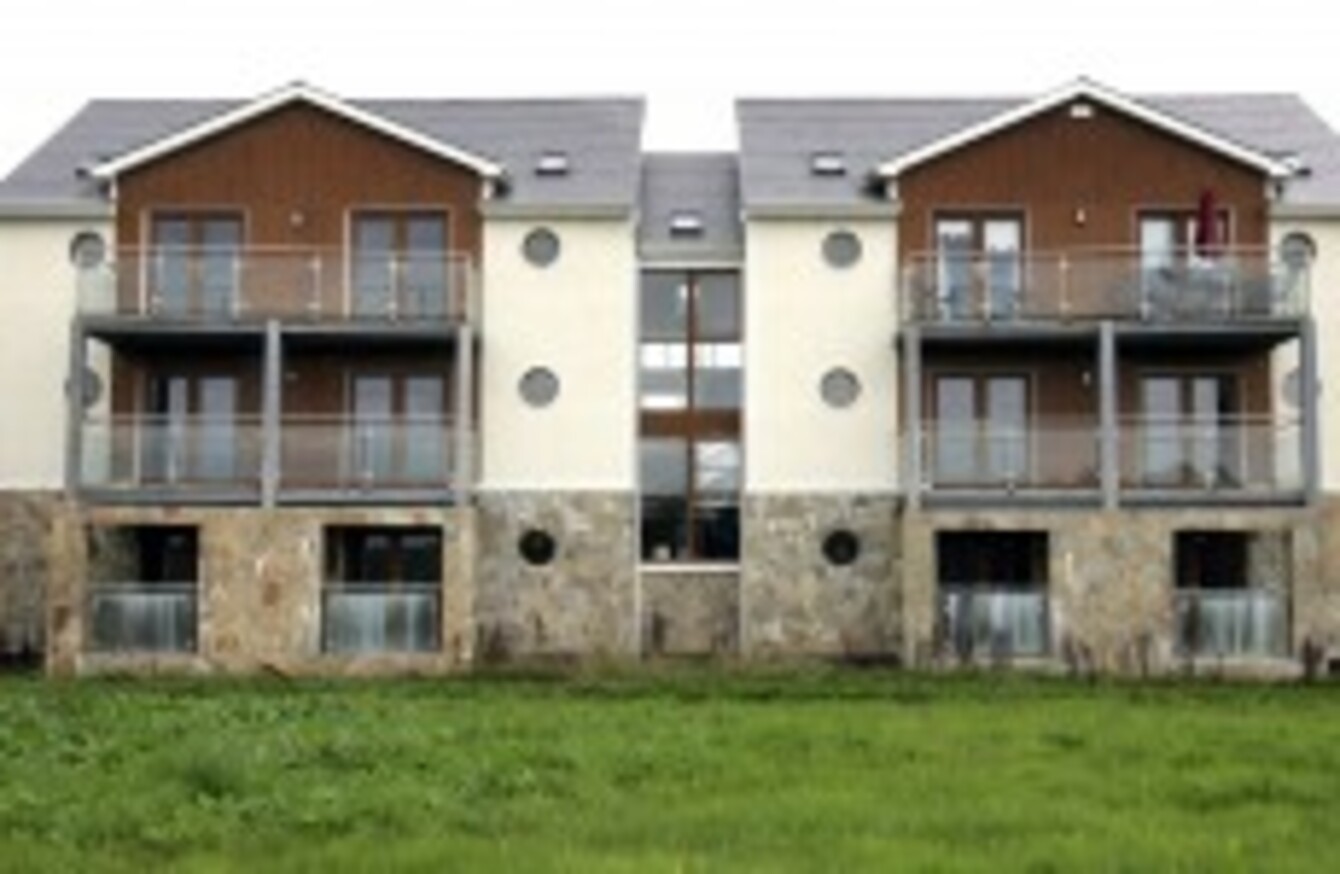 File photo of unoccupied apartments in Leitrim
Image: Mark Stedman/Photocall Ireland
File photo of unoccupied apartments in Leitrim
Image: Mark Stedman/Photocall Ireland
TWO THOUSAND NEW homes will be added to the country's social housing stock next year, the Government and Nama have announced.
The homes will be Nama properties which were built during the boom, but are now lying empty. However, it's not clear whether they will be on so-called "ghost estates". It's hoped the move will cut waiting times for people in need of social housing.
Environment minister Phil Hogan said it would be a "a welcome Christmas boost to those most vulnerable in society". The properties will be released through leasing agreements with local authorities and housing associations.
In a statement, the Department of the Environment said ministers had put "considerable pressure" on Nama to release more properties for social housing.
The agreement also includes a Nama pledge to put more housing units on the market, and plough more money into completing unfinished developments.
Minister Hogan said: "I welcome the decision by NAMA to co-operate fully with the request I made last September to engage with the Department of Environment to deliver more social housing units to the people who are on existing housing waiting lists.
"The agreement to provide 2,000 units is one of the largest housing allocations made in the history of the State."
Former housing minister Willie Penrose said earlier this year that he would look at sourcing social housing from the "vacant and unfinished properties that litter the country".