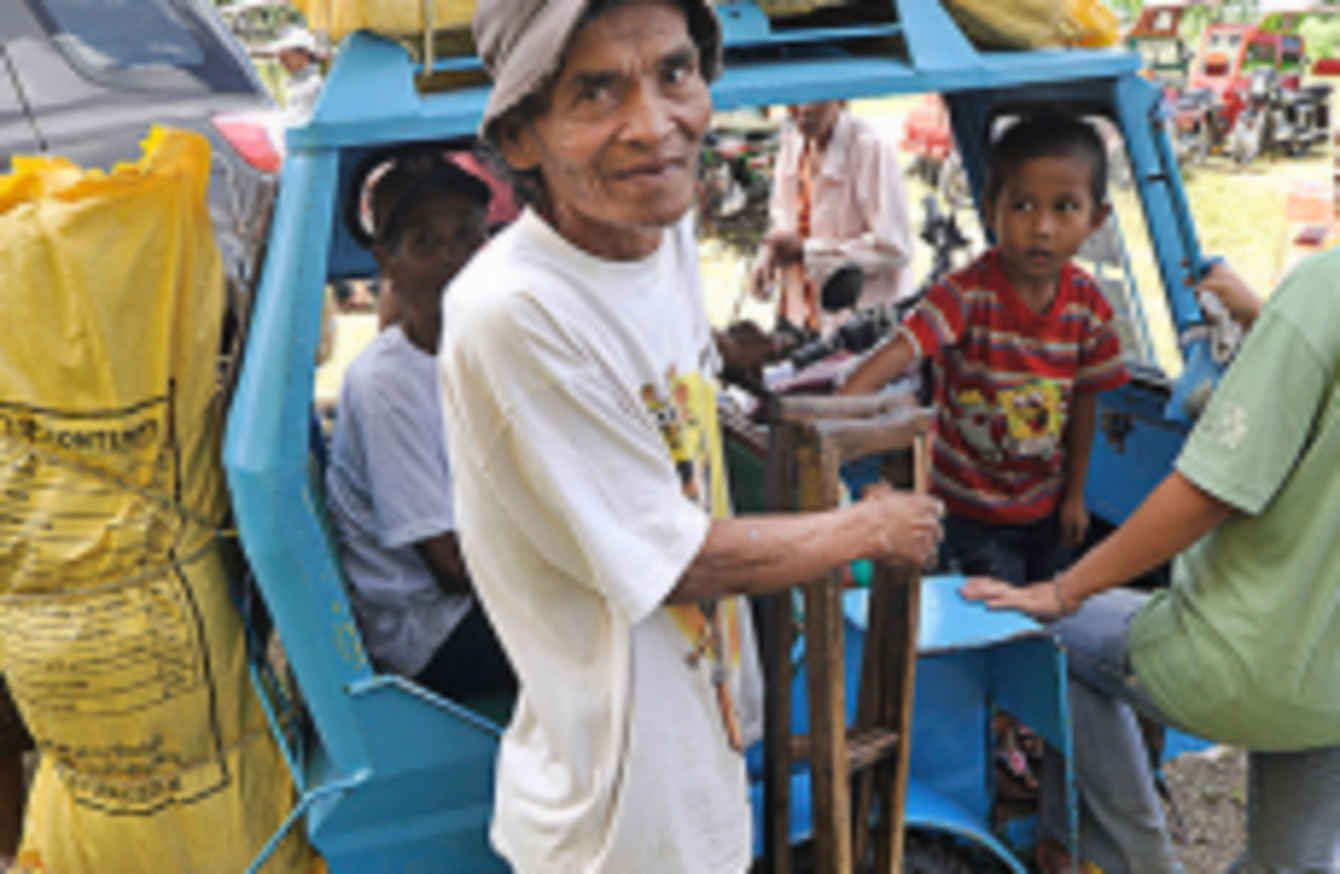 Image: International Organization for Migration via Flickr/Creative Commons
Image: International Organization for Migration via Flickr/Creative Commons
PEOPLE WITH DISABILITIES and older people are often overlooked in the response efforts to disasters, according to Irish NGO CBM.
It's been a year since the Philippines was hit by Typhoon Haiyan, with record winds of at least 165 miles an hour.
A Filipino delegation will meet with Oireachtas members today to update them on the progress that has been made in tackling the devastation.
CBM's Barney McGlade, an Irishman working in the Philippines for over 20 years, said that large numbers of people are often left unable to be evacuated from disaster zones simply because of the lack of consideration given to people with disabilities.
McGlade said that given the Irish humanitarian legacy, the Irish Government and emergency responders could be world leaders in ensuring humanitarian responses to emergencies take into account people with disabilities and older people.
The lack of consideration given to including people with disabilities means that survivors with disabilities are often also excluded from the emergency responses: including food, basic needs and health support.
Over 6,000 people were killed by Typhoon Haiyan but for every person that dies, it is estimated that three people sustain an injury, many causing long-term disabilities.
Unfortunately, the needs of people with disabilities often get overlooked in disaster relief efforts – for example, following the 2011 Japan earthquake and tsunami, research shows that the mortality rate among people with disability was twice that of the rest of the population.
"We are urging the Government and emergency responders to ensure that humanitarian responses to emergencies and disasters are inclusive of people with disabilities from the start."
It is estimated that by 2050, there will be at least 200 million people displaced by climatic events and 15% of these people – 30 million – will be people with disabilities, CBM said.