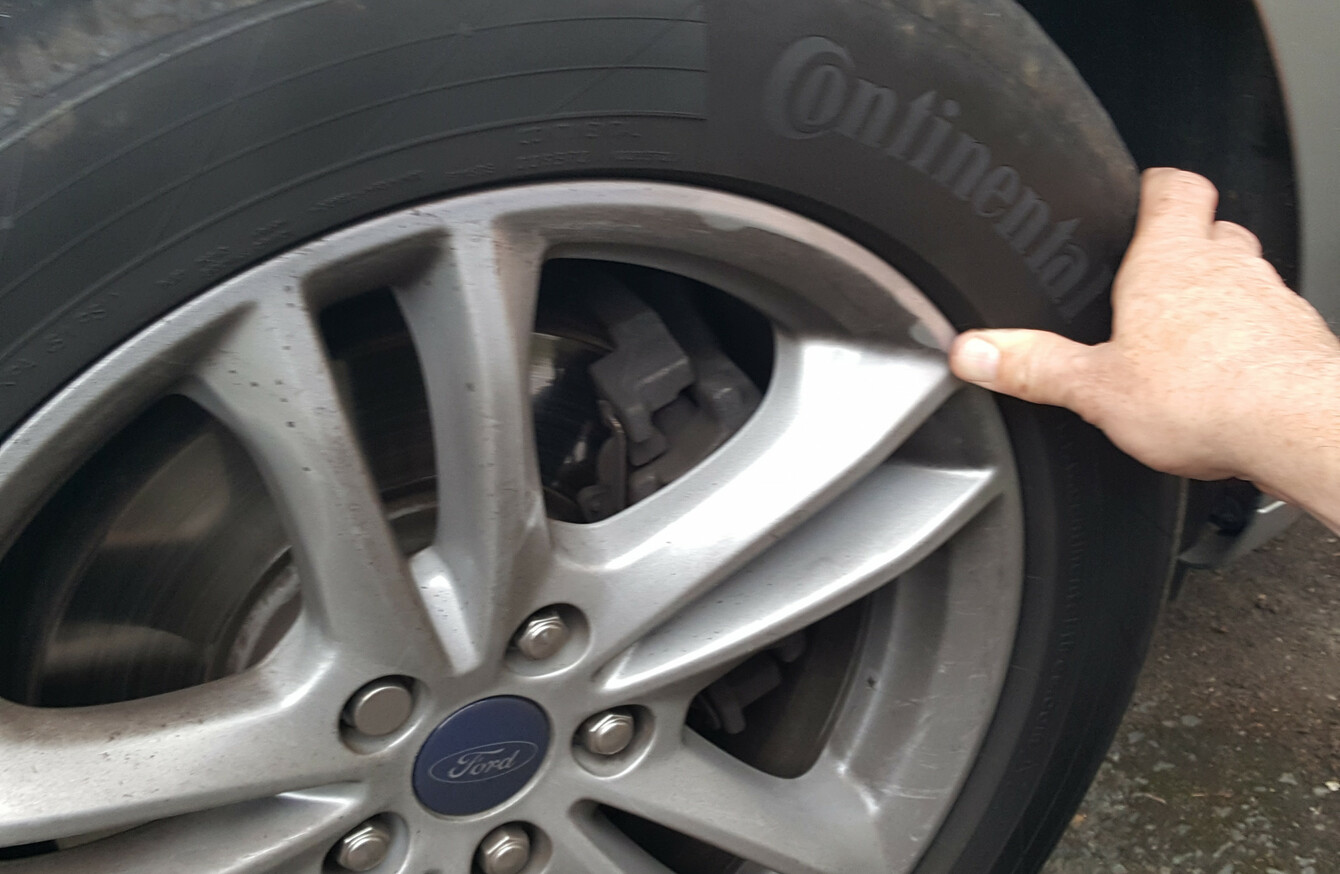 Image: Continental Tyres
Image: Continental Tyres
ACCORDING TO APPLUS, the company that oversees the National Car Test (NCT) in Ireland, poor tyre condition is now the leading cause of vehicles failing the NCT.
Figures from NCT test centres show that tyre-related test failures fall into three main categories:
Tyre tread depth below the legal 1.6mm limit (in some cases on all four tyres).
Dangerous level of damage (eg cuts or bulges) to a tyre.
Mis-matched tyres on the same axle: tyres fitted are not of the same size, aspect ratio or type (e.g. a 'summer' tyre on the same axle as a 'winter' tyre will be deemed a failure).
Every tyre has a date of manufacture stamp and this too will be checked during the NCT. Most tyre manufacturers and road safety bodies say that tyres should be replaced when they are six years or older. However, tyres that are more than six years old will not automatically fail the NCT – instead the NCT test report will have a 'pass advisory' note highlighting the age of the tyres and advising the motorist to be aware of the potential danger of the ageing tyres. Tyres deteriorate with age and this increases the risk of them failing.
You can check the age of tyres by looking at the serial number on the tyre sidewall. This serial number comprises of a four digit code with the last two digits referring to the year or manufacture and the first two referring to the week in that year, for example, 1517 = week 15 of 2017.
Speaking about these findings, Tom Dennigan of Continental Tyres Ireland said:
Our advice to motorists is to always, always get their tyres checked at a reputable tyre dealership where specially trained staff will identify any problems before it's too late.Most reputable tyre outlets will happily provide you with a free tyre check.
The main failure items for 2016 were: tyres, front suspension, brake line/hoses, headlamp aim and stop lamps.