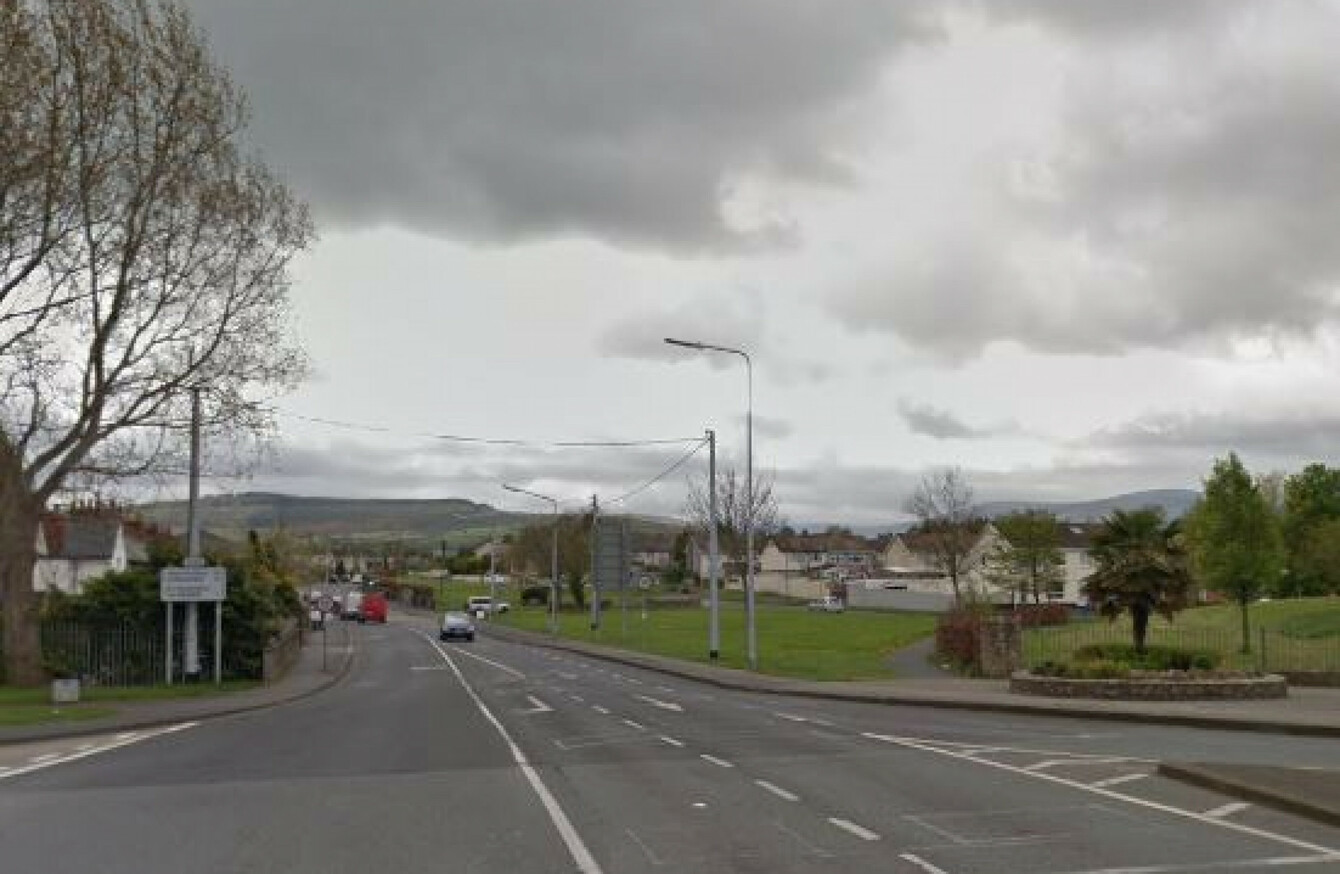 Tallaght, Dublin
Image: Google Maps
Tallaght, Dublin
Image: Google Maps
GARDAÍ AND PSNI have conducted searches on properties in Tallaght, Dublin as part of an investigation into the attempted murder of an 83-year-old woman during a burglary in Co Tyrone on Tuesday.
At around 9pm on Tuesday night, four "young" men ransacked the woman's home in the Sydney Street area of Aughnacloy which is located along the border with Emyvale in Co Monaghan.
A short time later, the woman was discovered lying injured in the garden of her home. She had fallen out of the first story window of her home. She was treated at the scene by ambulance staff before being taken to hospital, where her condition was described as critical.
The woman sustained a fractured spine, pelvis and skull.
A possible link between this incident and three other burglaries in the Aughnacloy, Ballygawley and Seskinore areas are being investigated.
The PSNI are working with An Garda Síochána to try to identify who the four males are.
Today, An Garda Síochána conducted two searches of properties in the Tallaght area as part of the investigation. A number of items have been seized for further examination.
The PSNI's Serious Crime Branch are treating the burglary in Aughnacloy as attempted murder.
On Friday evening, a black Saab car, which the PSNI believe was used by the suspects during the burglaries, was recovered in Dundalk.
PSNI and An Garda Síochána are appealing for information about a silver car, possibly a Ford Focus, with a false registration of 06 WX 6313.
Anyone who has information about this car or about the burglaries is being asked to contact detectives in Dungannon, where an incident room has been set up, on 101, quoting reference 1218 of 23/01/18.
Alternatively, information can be provided about the incident anonymously to Crimestoppers on 0800 555 111.
PSNI Detective Chief Inspector John Caldwell said that they have made "good progress" in the investigation.
"I would like to thank members of the public who have come forward with information. You have made a difference," Caldwell said.