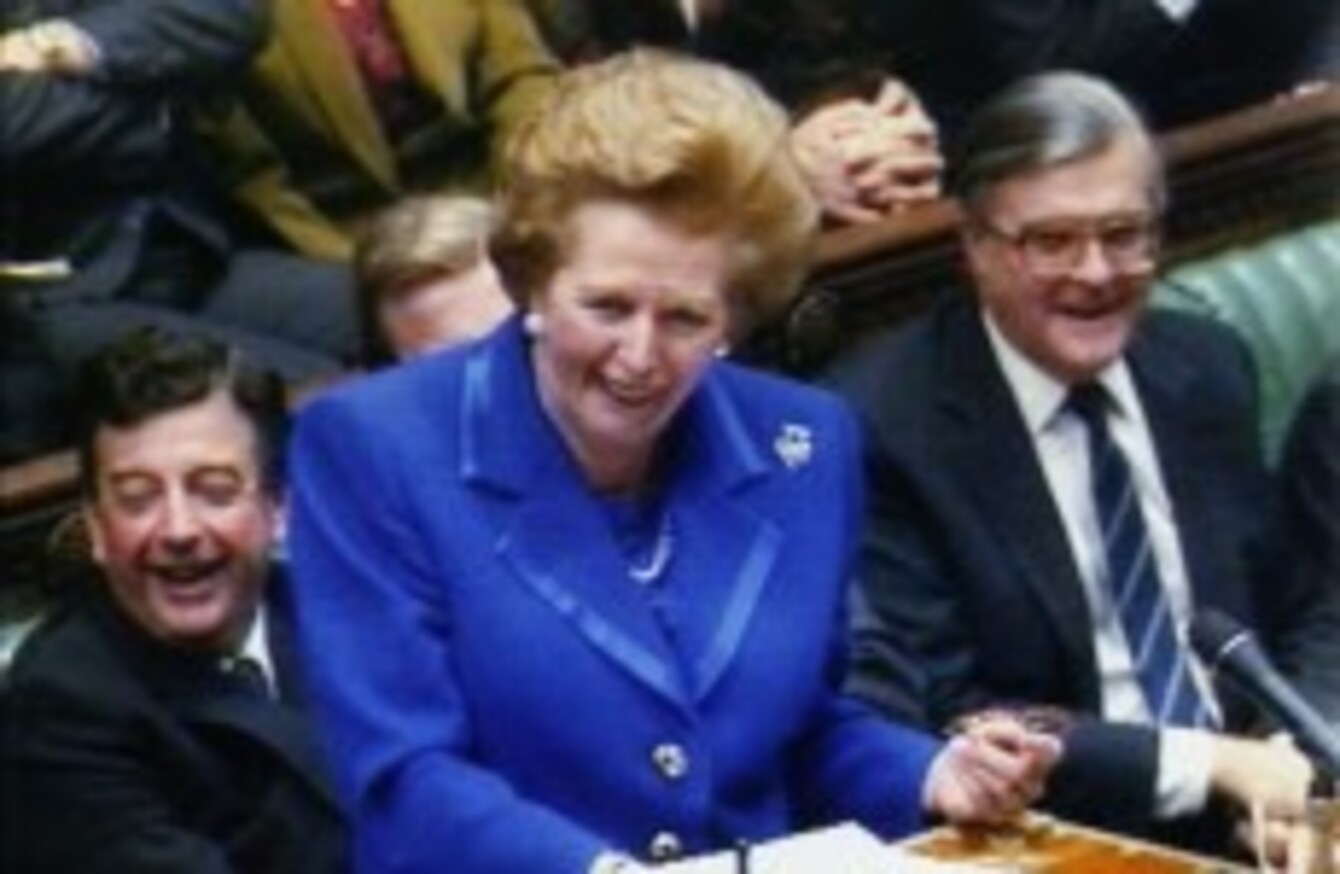 Image: PA
Image: PA
THE UCC BRANCH of Young Fine Gael is to debate a motion next week which, if passed, would make Margaret Thatcher an honorary life member of the branch.
Students will debate the motion next Wednesday evening, on whether to make Thatcher – who is in the public eye thanks to the release of 'The Iron Lady' – a permanent member of the society.
The event has proven controversial both on and off campus, with many arguing that her stance on Northern Ireland means she should not be considered for honorary membership of any party here.
Branch chairman Tadhg O'Donovan told TheJournal.ie that the group likes to debate divisive issues and "Margaret Thatcher is certainly a divisive character".
"Our primary focus is on debating," explained the student. "But every year we vote to make one person an honorary life member and we decided roll the ballot into Wednesday's debate".
If passed, Thatcher – who served as British prime minister for 11 years between 1979 and 1990 – will become the first person from outside Ireland to be given honorary membership of the UCC branch.
However O'Donovan believes the motion "might fail".
"From talking to other members, the vote will be close. Some people like her economic policies and are in agreement with her but others think she did not do well with Anglo-Irish relations," he explained.
Societies in UCC have already caught public attention this academic year – the Government and Politics Society has invited the controversial leader of the British National Party, Nick Griffin, to attend a debate on free speech in February.
Though rarely seen in public, Thatcher remains a lifelong member of the House of Lords. She suffers from dementia and has also suffered a number of strokes.
-Additional reporting by Sinéad O'Carroll