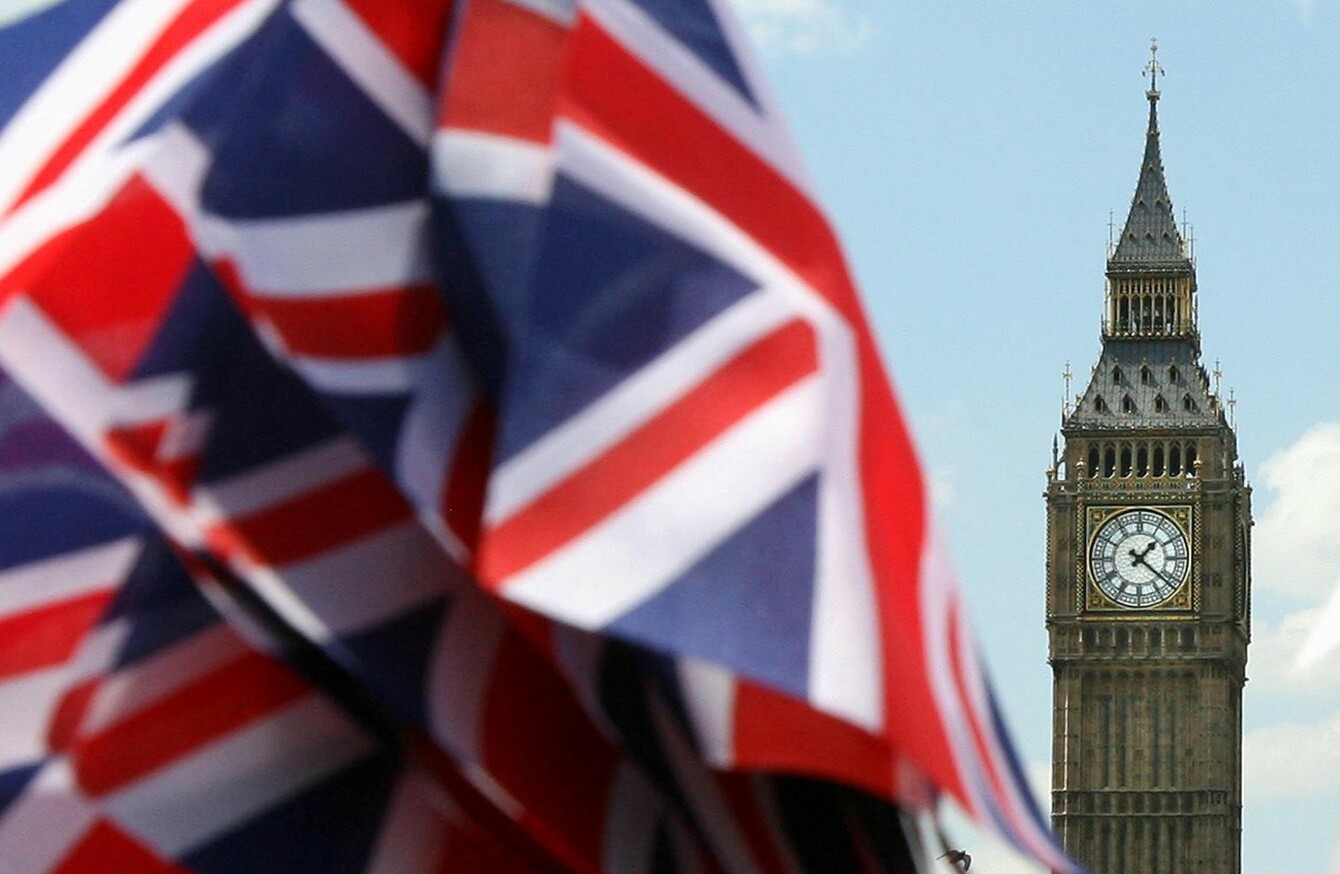 Image: Lewis Whyld/PA Wire
Image: Lewis Whyld/PA Wire
BRITISH PRIME MINISTER Theresa May has pledged to cut her country's corporate tax rate to the lowest among major economies.
The move to potentially reduce UK company taxes down to 15% – or even lower – could put a major dent in Ireland's appeal as the EU's only English-speaking economy post-Brexit.
May this morning offered business leaders a trade-off, pledging more support while insisting that the benefits of private enterprise must be more evenly spread around the country.
She pledged more investment in research and development, declaring that Britain would commit to investing an extra £2 billion a year (€2.3 billion) by 2020 in the hope of making the country a leader in tech industries.
The goal is to help fuel the economy at a time when Britain is leaving the EU following the referendum in June.
The country is expected to face a £100 billion budget black hole due to weaker growth and the fall in the value of sterling after the Brexit vote.
However May also suggested she might slash corporate taxes, matching promises made by Donald Trump to cut rates during his successful campaign to become president of the US.
She said her goal was for Britain to have the lowest corporate tax rates among the G20 a group of 20 major economies including the EU.
The rate now stands at 20% and is expected to fall to 17% by 2020. Trump has promised a tax rate of 15%.
"Now we want to go further, and look at how we can make our support even more effective – because my aim is not simply for the UK to have the lowest corporate tax rate in the G20, but also a tax system that is profoundly pro-innovation," May told business leaders.
Irish threat
Significant cuts to both UK and US company taxes are both seen as direct threats to Ireland's attractiveness as a destination for foreign investment.
Earlier this month, a key Trump economic advisor said creating a more "level playing field" would help attract US firms to create jobs at home, rather than offshore.
However he added that the administration was mainly focused on companies relocating operations to countries like China and Mexico.
Lower UK company taxes also pose a significant risk to Ireland's ability to lure multinationals with its much-publicised 12.5% corporate tax rate.
Research from think-tank the ESRI, released earlier this year, said Ireland was the most reliant on low taxes to entice firms from outside the EU of any country within the European bloc.
A one percentage point cut in the UK's tax rate corresponded to a 4% drop in the Republic's attractiveness for investment from outside Europe, the research found.
#Open journalism No news is bad news Support The Journal

Your contributions will help us continue to deliver the stories that are important to you

Support us now
A grand bargain
May's comments today were offered as part of a grand bargain of sorts, in which she promised support and investment in the rocky days ahead as the country prepares to leave the EU.
They acknowledged a nation still suffering from the impact of the 2008 financial crisis – one from which many households have not recovered.
The investment in science is set to be the first step in May's industrial strategy, which is "not about propping up failing industries or picking winners, but creating the conditions where winners can emerge and grow".
May also stressed that she will "always believe in business", even as she insisted that those benefits must be more widely spread around the country.
Her comments followed recent pledges from US tech giants Facebook, which announced it would hire an extra 500 jobs in the UK next year, and Google, which said it would add 3,000 jobs in London.
Written by Fora Staff and posted on Fora.ie, with reporting from AP and Peter Bodkin.