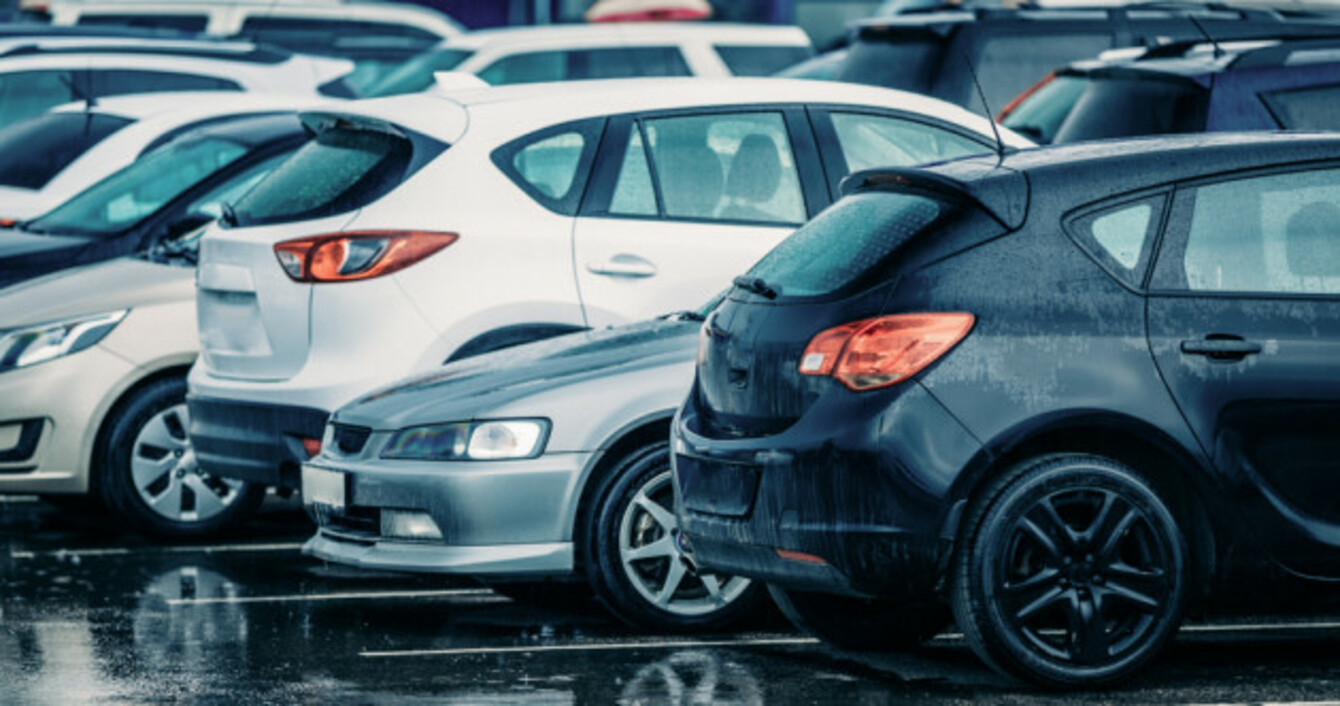 Image: Shutterstock/Grisha Bruev
Image: Shutterstock/Grisha Bruev
THE LATEST FIGURES show that just over 20,700 new passenger cars were registered in Ireland in July, down 2.7 per cent on the same month last year, according to figures from the Central Statistics Office (CSO).
In contrast, the number of imported used cars is still rising, particularly from the UK. Some 8,202 imported second-hand cars arrived in Ireland last month, bringing this year's total up to over 58,000 so far.
And the vast majority (45,020 in fact) were diesel powered. What's the reason? According to Conor Faughnan, director of consumer affairs at the AA, it's a direct result of the drop in trade for diesel cars in the UK.
"The trend of used car imports from the sterling area shows no sign of slowing," he says.
UK cars seem like excellent value, they are cheaper in the first instance, the currency favours the Irish buyer and diesel has fallen completely out of favour in the UK.
Why is diesel less popular in the UK?
Demand has decreased due to proposed bans on diesel engines and tariffs for diesel use in cities. So UK dealers are trying to off-load their surplus stock in Ireland. This should mean that there are some bargains around.
But is there a demand here for these cars?
Yes. There isn't much choice of used car stock in Ireland. As a consequence of the recession, not too many people were buying new cars a few years ago, so today the stock of three to five year old Irish-registered cars does not meet demand. As a result, used car buyers are driving the demand for UK imports.
As a further plus for the consumer, the imports are driving down the prices of used Irish stock – meaning the gap between the cost of importing a used diesel model compared to buying a used Irish model is closing and there are some bargains to be had.
If you're going for a high-end brand, there are even more savings to be made, says Conor: 
There is genuinely good value to be had and this is even more evident the more expensive the model that you are after. Because of the quirks of what local consumers demand, British cars tend on average to be higher spec than their Irish equivalent. 
An additional knock-on effect is that used imports are also affecting new car prices in the real world. Downward pressure on the prices of used cars lowers trade-in values, making the cost of upgrade greater for those wishing to offset the cost of a new car.
So what's the catch?
In short, you could find yourself being taken for a ride, says Conor:
The AA did an analysis a few years ago on cars coming in which discovered that 18 per cent of them were clocked, ie had false mileages. That happens in Ireland too of course, but the evidence showed that a car being imported from the UK was twice as likely to be clocked as a car bought locally. It appears that some unscrupulous British sellers regard an Irish buyer as an ideal opportunity to offload a car with a chequered pedigree.
So if you are buying an import, be sure to get a history check and be prepared to have to pay for after-care down the line.
What does all this mean for my diesel car's resale value?
If you're buying a diesel car right now, be aware that you're working against the direction the motor industry is going in, warns Conor:
One of the consequences of this recent surge in imports is that Ireland has too much diesel. At a time when we are trying to move to hybrid and electric, bringing in about tens of thousands of second hand diesel cars every year is counting against Ireland's emissions reduction commitments. Allowing the UK to pour their unwanted diesel engines across to us in this way is not very sensible.
Diesel remains the most advertised engine type on the Irish market, with almost 216,000 diesel cars advertised on DoneDeal over the first six months of 2018 – an increase of 11.5 per cent against the same period in 2017.
With a decent stock levels of high spec premium cars on the used market, those with lower spec cars may see resale values fall.
Searches on DoneDeal seem to point in a swing away from diesel with the number of searches for diesel-powered cars down 17 per cent year-on-year, with hybrid and electric engines rising in popularity.
So the diesel dump is affecting the Irish motor industry by filling the stock gap left by the recession and by pushing down the prices of used Irish stock. However, it is also lowering trade-in values which makes it more expensive for those looking to go from a used car into a new car.
Want to make sure you don't miss out on anything going on in the world of motors? Like us on Facebook and follow us on Twitter for the latest updates.