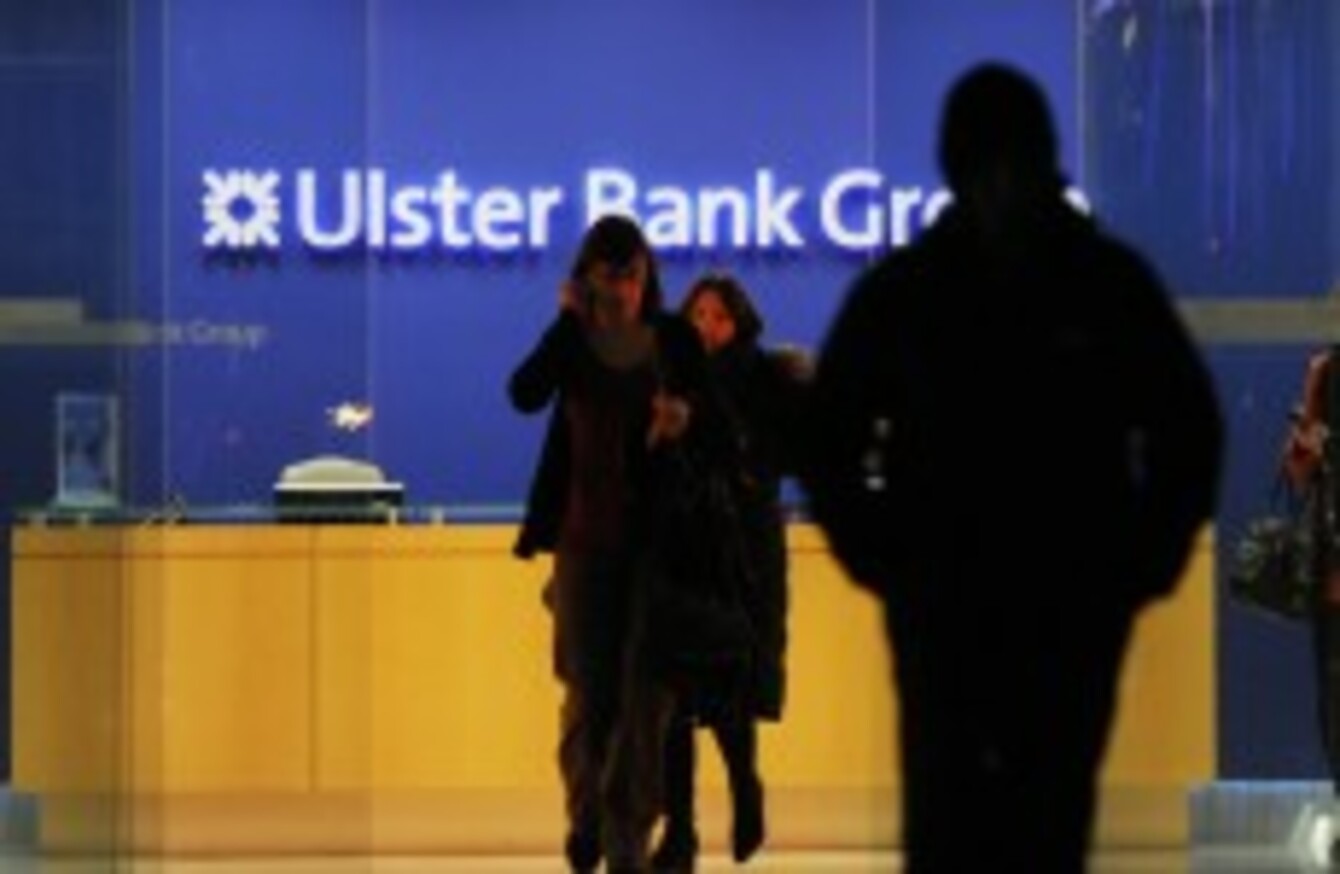 Image: Sasko Lazarov/Photocall Ireland
Image: Sasko Lazarov/Photocall Ireland
ULSTER BANK has reported losses of €381 million for the first quarter of 2012, down from the first quarter of 2011 but up slightly on the last three months of last year.
Results posted by the Royal Bank of Scotland, the Edinburgh-based bank which owns Ulster Bank, recorded an operating profit of €103.3 million before incurring €474 million of impairment charges when writing down bad loans.
The losses are up from the €286.6 million of losses recorded in the three months to December, but is down from the €449 million lost by the bank between January and March of 2011.
Total loan impairments within the bank's core and non-core operations were €804.6 million from January to March, up by 15 per cent on the last quarter of 2011 – an increase attributed by the bank to "further deterioration in asset quality in the core residential management portfolio".
The impairment charges are well down, however, on the €1.59 billion of impairment charges recorded by the bank in the first quarter of 2011.
"Ulster Bank still faces exceedingly difficult market conditions, with operating losses of £310 million driven by the continuing deterioration in retail mortgage credit metrics," the bank said in its interim figures.
"Credit conditions in Ireland remain challenging with credit quality continuing to weaken over the period largely due to asset value deflation.
"Despite growth in the export sector, the domestic economy continues to be weak, unemployment remains elevated and residential property values continue to decline," the bank commented.
"These conditions adversely affected financial performance in Q1 2012, particularly the level of impairments on the residential mortgage portfolio."
The entire RBS Group reported operating profit of £1.184 billion (€1.456 billion) for the first quarter of the year. The group is 84 per cent-owned by the British government following recent bailouts.
Group CEO Stephen Hester said he was "happy with progress in the first quarter, though the economic and regulatory backdrop remains tough."