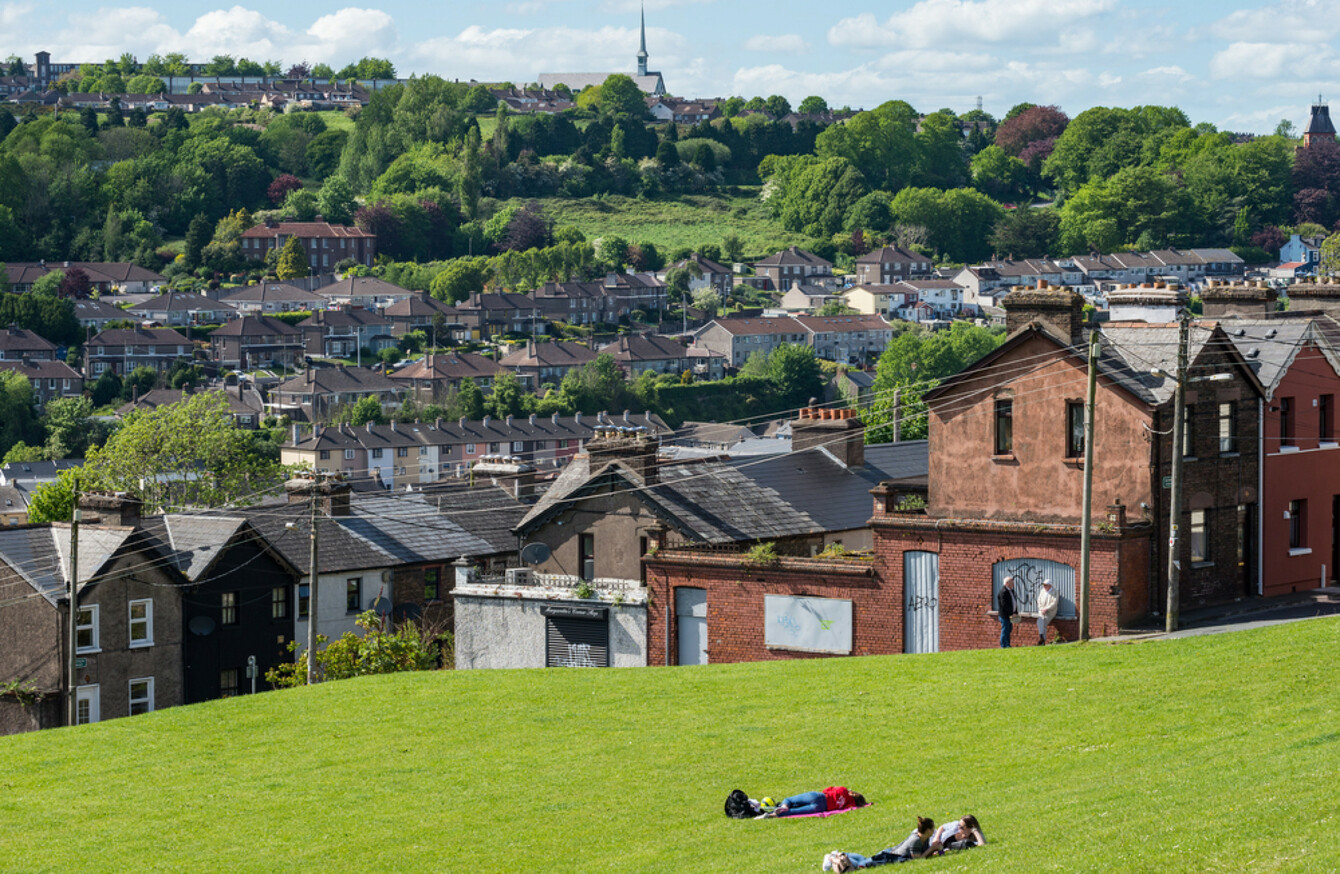 Image: Shutterstock/gabriel12
Image: Shutterstock/gabriel12
Updated 3.11pm
CHARITIES ARE WARNING that homeowners facing their mortgages sent to vulture funds will disrupt an already volatile housing system and put more families at risk of homelessness.
Earlier, the CEO of Ulster Bank has said that the bank could sell as many 7,000 mortgages in arrears, and has set aside €68 million for this.
The news came as the bank reported an operating loss of €151 million for the year to December, and also amidst over a week of controversy over Permanent TSB's plans to sell off around 18,000 loans this year.
Peter McVerry Trust said that it is concerned with the timing of the proposed mortgages sell-off, while Threshold said that renters could face aggressive tactics from vulture funds trying repossess the home as a result of the sell-off.
The charities said that repossessions were more likely under vulture funds than banks and that the government needed to take action.
Pat Doyle, CEO at Peter McVerry Trust, said: "[We are] worried that the bulk-sale of distressed loans may cause disruption to a housing system that has not yet found stability since the financial crash.
Our biggest fear is that this latest bulk sell off of distressed loans could set off a chain of events which leads to more people coming into homelessness at a time when services and supports are stretched by a record need. In order to stop such a scenario becoming a reality, and we need to prevent owners and tenants losing from their homes.
Threshold, meanwhile, is calling on the government to legislate so that receivers must "step into the shoes" of the landlords and take on their obligations for renters.
Its CEO John-Mark McCafferty said: "While the loan may not be performing, the rent is still being paid by the tenants and without Government intervention, we will inevitably see homeless figures continue to rise once the vulture funds start to pursue aggressive repossession procedures on renters."
In these cases, the rights of tenants are often ignored by the receiver who still take the money off them in rent. Threshold called on the government to introduce a code of conduct on buy-to-let mortgage arrears, similar to the one for residential mortgages.
Impaired loans
Outgoing Ulster Bank chief executive Gerry Mallon told RTÉ's Morning Ireland that there is a possibility that these mortgages in arrears could be sold to foreign funds.
Mallon said the bank was obliged by the ECB to reduce the level of impaired loans.
He said: "There are 20,000 customers in arrears, and there are a range of strategies across that. We've made a provision for a change in strategy rather than announcing any actual sale.
We would see maybe a third of the total book as appropriate for a potential sale.
Ulster Bank has also said it has set aside €87 million to deal with its mishandling of tracker mortgage customers.
'Created an appetite'
Also speaking on Morning Ireland, Sinn Féin's Pearse Doherty said: "It's not surprising we now have another bank talking about offloading its mortgages to potential vulture funds."
Doherty said that the government "not standing in PTSB's way" has "created an appetite" for other banks to follow suit".
He said that while the ECB is clear in the need to get rid of non-performing loans, it doesn't mean that they should be sold to the vultures.
"People who are trying to pay their mortgage repayments are thrown to the wolves," he said.
The Sinn Féin finance spokesperson was also critical of Mallon for not coming before the Oireachtas Finance Committee.
He added that "no matter how much we talk about regulation for vulture funds, if these loans are sold to vulture funds then it will end in tears".
Vultures are only interested in short-term interest – a 3 to 5 year interest – and they're not interested in the suite of options that other banks have done such as split mortgages, interest only payments.
He said that loans sold to vulture funds increases the risk for homeowners, and opens the door for potential repossessions.
Doherty said it is to be welcomed that the courts protect people from repossession in a large number of cases, but added that may change in the future.