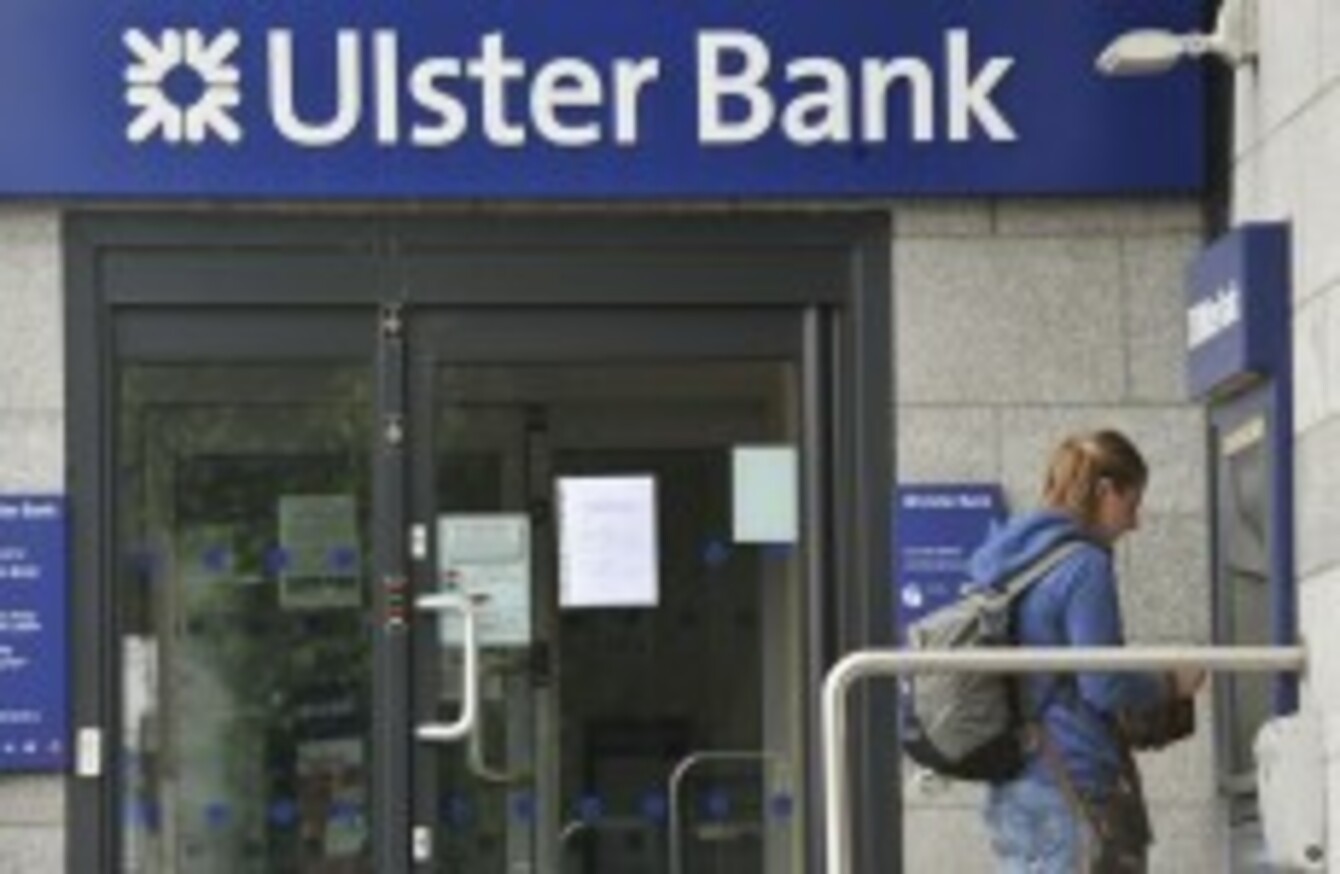 Image: Photocall Ireland
Image: Photocall Ireland
SOME ULSTER BANK customers are facing into the weekend without being paid as the ten-day old crisis continues.
Numerous people who were supposed to received their salaries, pensions or welfare payments in the past two days are still waiting.
Ulster Bank has said that electronic payments are being received into accounts but they are delayed. Payments that were made before Thursday 21 June should now be in accounts, but payments made between the 21st and 28th (yesterday) may not yet be available.
Yesterday evening the Central Bank said that the situation at Ulster Bank is unacceptable.
In a notice in some of today's papers Ulster Bank "unreservedly apologises" for the problems and says that the technical issue has been fixed and they are working around the clock to clear the backlog.
Fifty branches are extending their opening hours until 7pm today, while 34 branches will be open until 3pm tomorrow. Some branches will also be open on Sunday from 10am to 1pm. A full list is available on the Ulster Bank website.
Customers can still access cash from an ATM, but if their balance has not been updated they need to visit a branch with photo ID, account details, and their payslip.
Bill payments made in branches since Wednesday 20 June have not yet been processed and domestic or international payments to non-Ulster Bank accounts cannot be made. Direct debits due to be taken from accounts from Thursday 21 June have not yet been taken.
The apology from Ulster Bank in today's Irish Daily Mirror