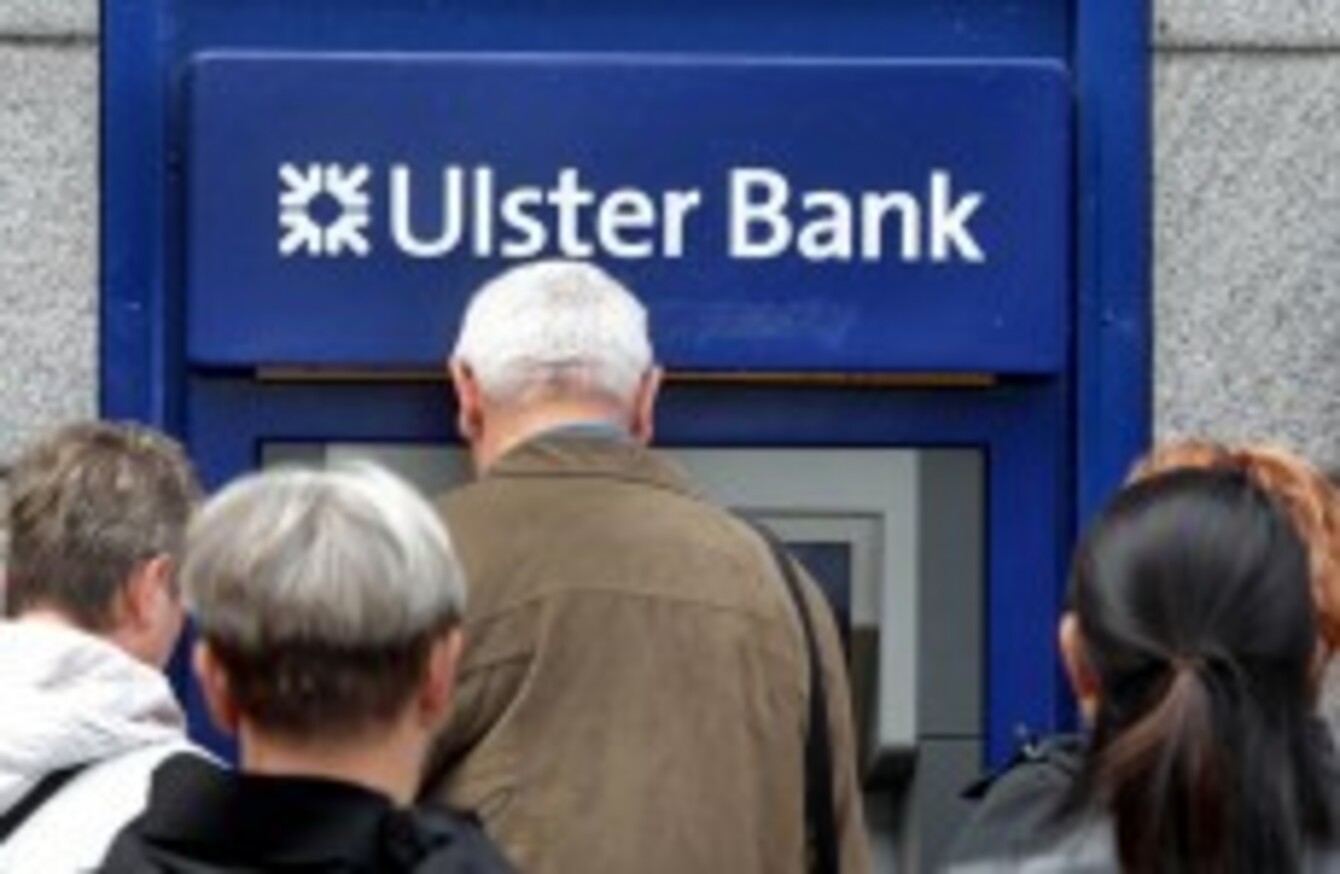 File
Image: Sam Boal/Photocall Ireland
File
Image: Sam Boal/Photocall Ireland
ULSTER BANK HAS announced that it is introducing new overdraft fees on some accounts.
In newspaper advertisements today it said that it is introducing arranged overdraft fees on some personal current accounts with arranged overdrafts.
Two fees will be introduced on 16 September:
An annual overdraft fee of €25
An overdraft set-up fee of €25
It said that not all customers and current accounts are affected, and it will be writing to personal current account customers who will be affected by this change.
The annual overdraft fee of €25 will only apply for customers who currently have an arranged overdraft, while if you set up a new arranged overdraft of increase your arranged overdraft limit, the €25 overdraft set-up fee will be applied.
This is the latest announcement from a bank regarding new charges. AIB announced last month that it will increase its bank charges from the end of August, with a 75 per cent increase in the fees paid by personal customers for ATM withdrawals.
Bank of Ireland has also changed its fees for current accounts, making some transactions cheaper – but penalising transactions which need human assistance.