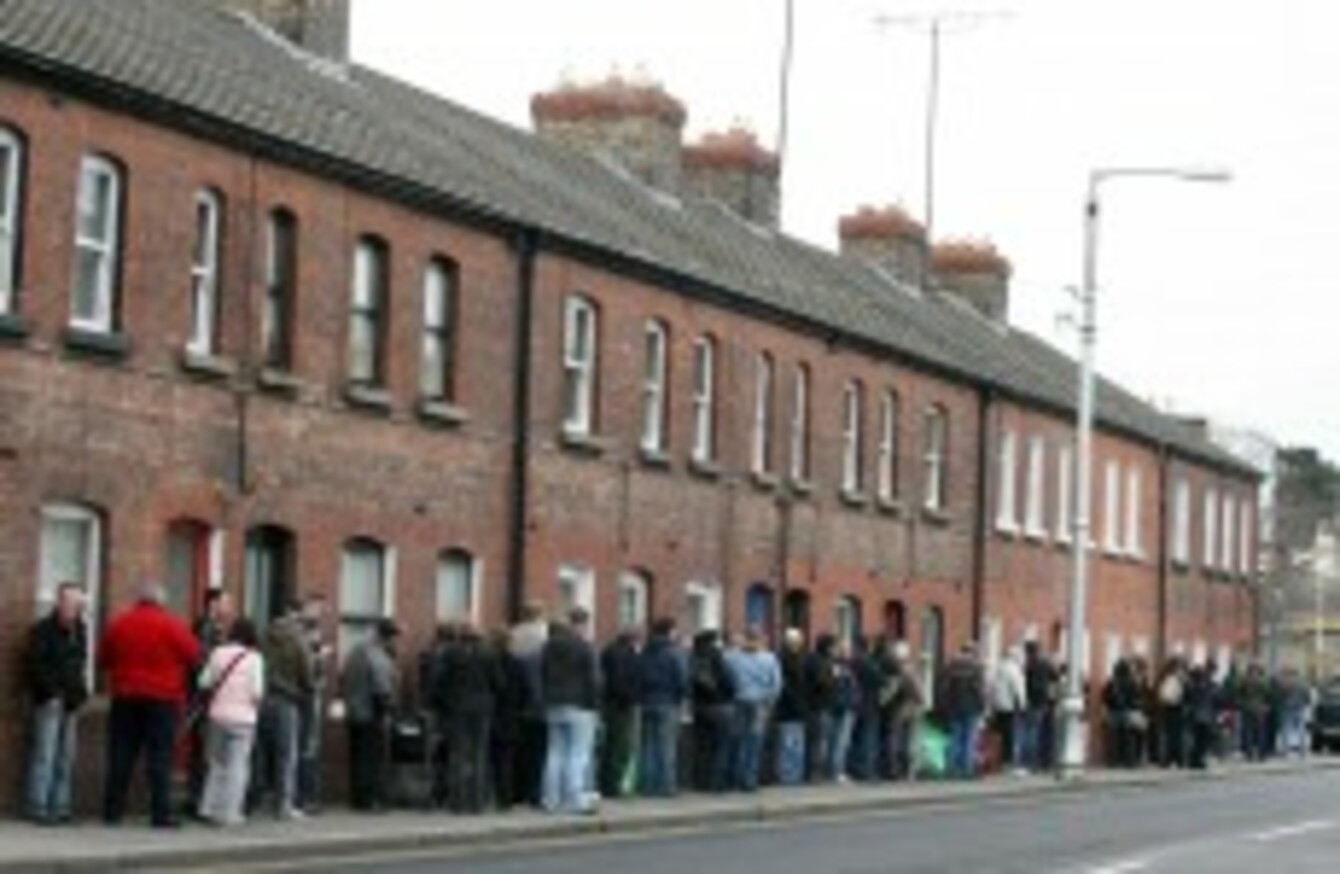 Image: James Horan/Photocall Ireland
Image: James Horan/Photocall Ireland
IRELAND'S UNEMPLOYMENT RATE has been revised down to 14 per cent for the first quarter of 2011 – undoing some of the surprising surge recorded in the final months of 2010.
Figures released by the Central Statistics Office this lunchtime showed that the seasonally adjusted unemployment rate had fallen to 14.06 per cent for the months of January to March – down from 14.8 per cent in the final months of last year.
Those movements came despite relatively little change in the unadjusted number of people unemployed, which has remained broadly stable at just under 300,000 for the last year or so.
The number of people in work was just over 1.8 million, a decrease of almost 3 per cent on the same time from last year – though the rate at which that number was falling was slowing, with a drop of 5.5 per cent in the 12 months before that.
Males made up over two thirds of those currently unemployed, at 201,800, but female unemployment had grown by a larger proportion since March 2010.
The long-term unemployment rate is now 7.8 per cent, well over half of the total rate.
Previous monthly updates from the CSO suggested that the unemployment rate was around 14.7 per cent for the first four months of the year, growing to 14.8 per cent in May.
The revised figures put the rate at 14.1 per cent in May, and at exactly 14.0 per cent for the months of February through April.