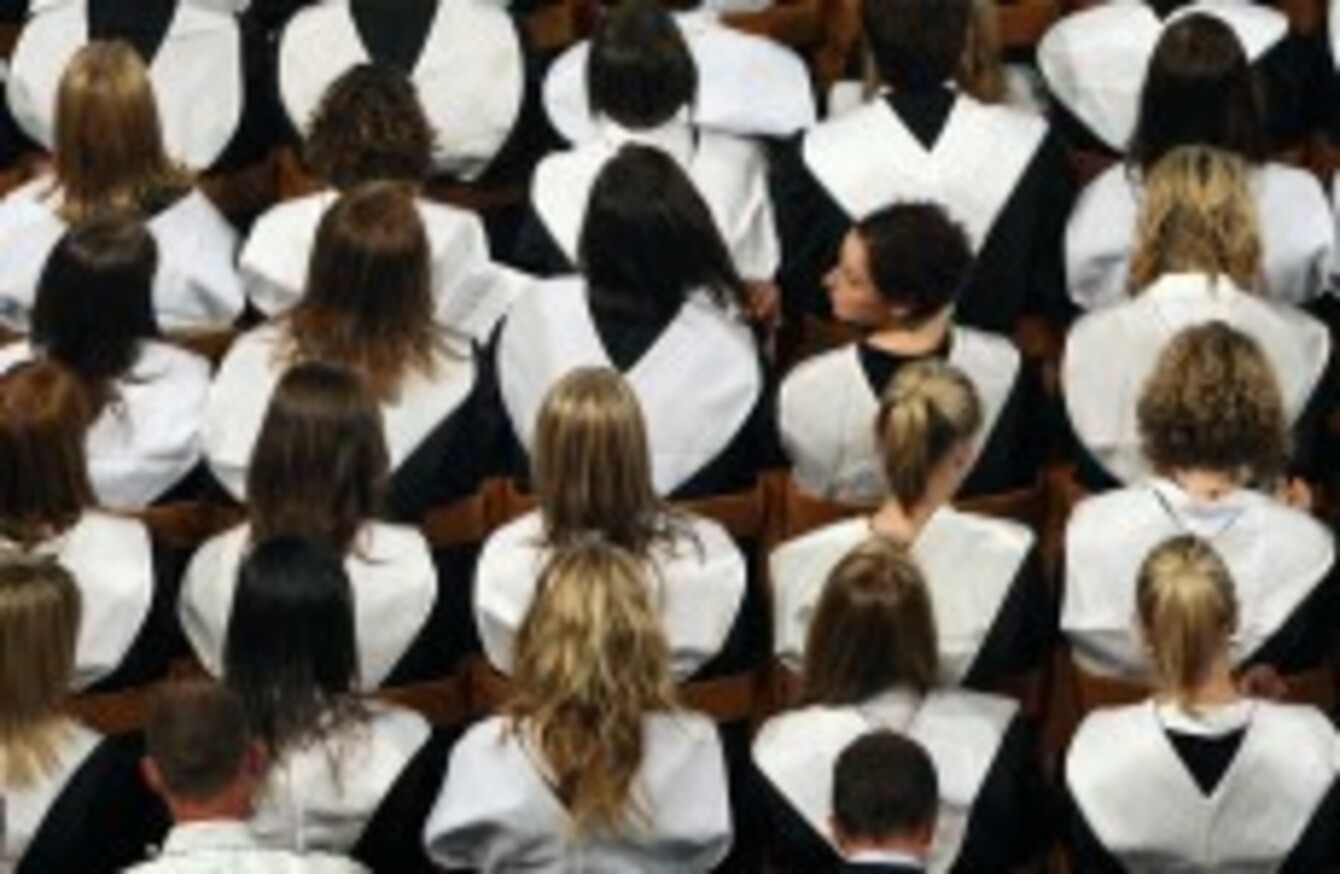 Image: David Cheskin/PA Archive
Image: David Cheskin/PA Archive
A NORTHERN IRISH UNIVERSITY has said it will honour offers for college places made to 370 students last week – despite the offers having been made in error.
The college emailed the 370 students, who had applied for places in the Engineering Management course at the University of Ulster in Jordanstown, on Thursday shortly after the results of the UK's A-levels were issued.
The email had been sent in error, however – and the college only had enough spaces to accommodate about half of the 370 applicants.
The offers were withdrawn in a subsequent email a few hours later, which explained that decisions had not actually been taken on their applications.
Though no doubt traumatic for the students involved, the university's U-turn was worse for some students who had already rejected 'insurance' offers from other colleges in the meantime.
The error therefore meant that students who would not ultimately be accepted for the course, but who would have earned sufficient grades to qualify for other courses, could have been left without any college courses at all.
The University of Ulster has now said it will honour the offers made to 350 of the students, irrespective of whether they would have qualified for the course or not, and will decide on the other 20 cases when their last exam results are received.
The college is to put extra teaching and pastoral supports in place in honour to accommodate the extra students – even though it will now probably exceed its maximum student number and face fines from the Northern Irish government.
Professor Richard Millar, the Dean of the Faculty of Computing and Engineering, said the moves meant that all applicants who "received the congratulatory email in error from the Faculty, and for whom the University has a full set of examination results, are now having their place in the University confirmed."