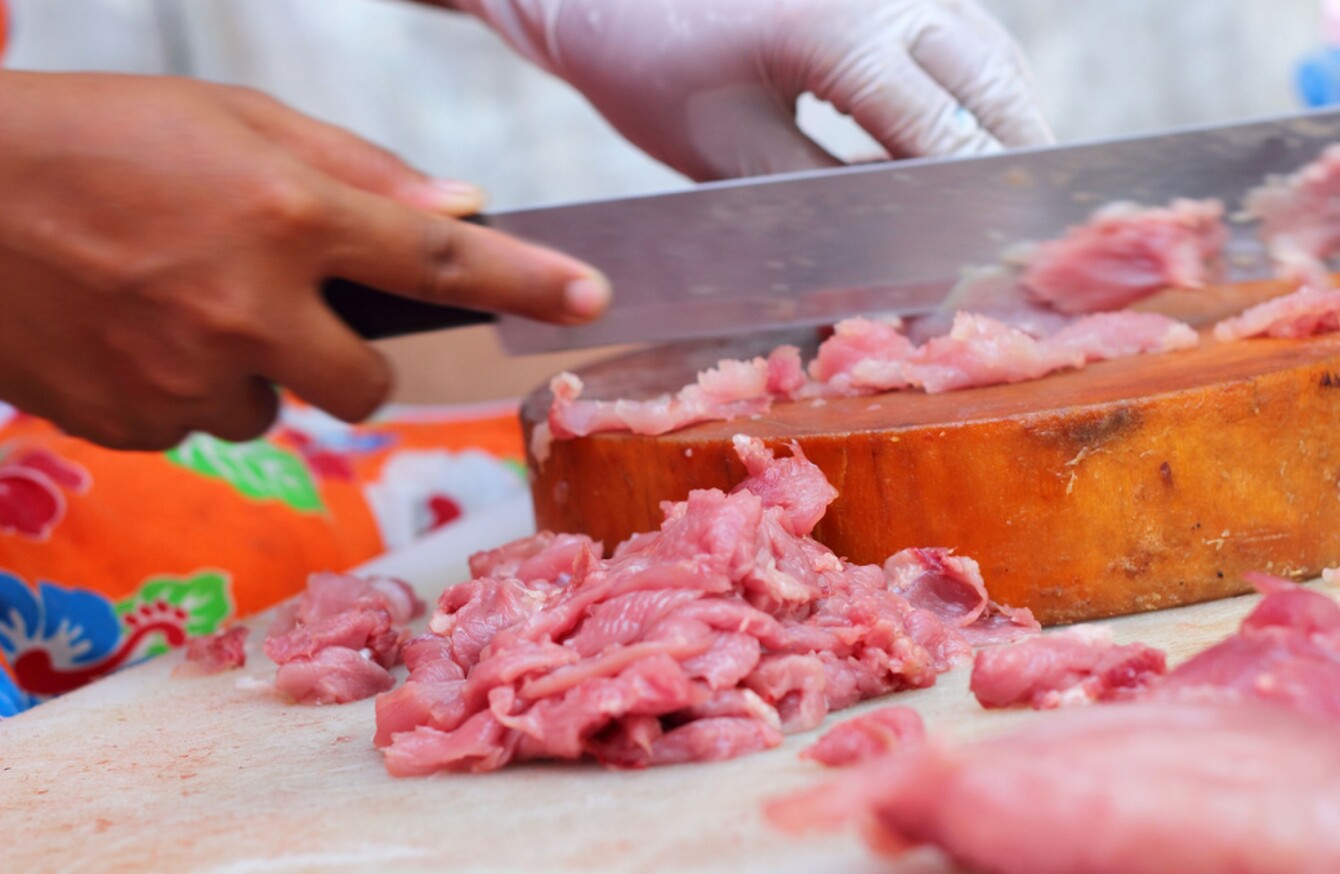 Image: Shutterstock/seagames50 images
Image: Shutterstock/seagames50 images
THE FOOD SAFETY Authority of Ireland (FSAI) has warned that germs resistant to drugs are being passed to humans through animals, which could have a serious impact on people's health.
Urgent controls should be put in place to reduce the number of animals that are being given antibiotics and other medicines, the authority has cautioned.
The warning is based on the findings of a scientific report published today by the FSAI which looks at the transmission of antimicrobial resistance (AMR) in the food chain.
AMR is the ability of microbes (germs) to resist the effects of antimicrobial drugs (like antibiotics).
While the report notes that cooking meat thoroughly and following proper food safety guidelines greatly reduces the risk of consuming resistant bacteria, it says that proper measures need to be taken to reduce the rise of AMR in the first place.
Proper measures
The rise of AMR is recognised worldwide as one of the greatest potential threats to human and animal health. The European Centre for Disease Control estimates that resistant bacteria are responsible for 25,000 deaths a year in the EU.
While the report makes no direct connection between the levels of AMR in humans and the use of antibiotics and other drugs on animals, it states that action is needed in the animal sector to combat the growing problem.
The report notes that the use of antibiotics and other medicines in animals during food production needs to be reduced.
There is intense use of antimicrobials in at least some sectors of primary food production in Ireland, and there is scope to reduce use."
Dr Pamela Byrne, Chief Executive of the FSAI said that the transfer of resistant bacteria through the food chain was an issue that needed to be addressed.
"This is an issue that needs to be addressed urgently as part of a cross-sector approach," said Dr Byrne.
"Otherwise levels of AMR will continue to rise and it will become increasingly difficult and expensive to control and treat infections in medical care and more difficult to maintain animal health and welfare."
Effective action
The report puts forward a number of recommendations in order to tackle the rise of AMR, among them improving surveillance systems along the food chain and preventing infection on farms so that drugs won't have to be used.
If effective action isn't taken, the authors conclude, the situation is expected to get worse.