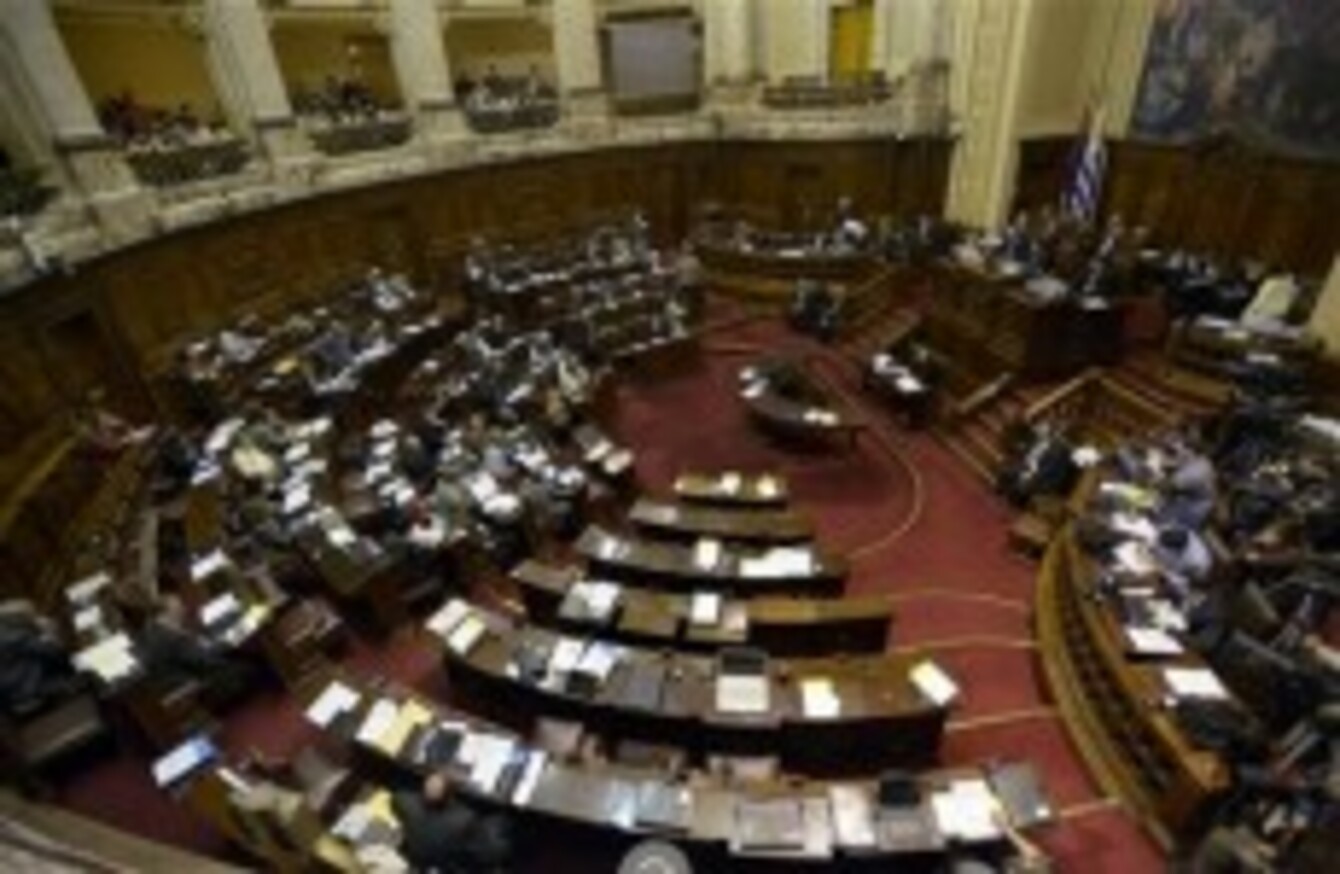 Uruguayan lawmakers debate a bill that would legalise marijuana on Wednesday
Image: AP Photo/Matilde Campodonico
Uruguayan lawmakers debate a bill that would legalise marijuana on Wednesday
Image: AP Photo/Matilde Campodonico
Uruguay's unprecedented plan to put the government at the centre of a legal marijuana industry has made it halfway through congress, giving President Jose Mujica a long-sought victory in his effort to explore alternatives to the global war on drugs.
All 50 members of the governing Broad Front coalition approved the proposal in a party line vote just before midnight Wednesday, keeping a narrow majority of the 96 lawmakers present after more than 13 hours of passionate debate.
The measure now goes to the Senate, where Mujica's coalition has a bigger majority and passage is expected to come within weeks for the proposal to make Uruguay the world's first nation to create a legal, regulated marijuana market.
Marijuana legalisation efforts have gained momentum across the Americas in recent years as leaders watch the death toll rise from military responses to unabated drug trafficking in Mexico and Central America.
Presidents Juan Manuel Santos of Colombia and Otto Perez Molina of Guatemala also have called for reforms, and a recent report by a commission of the Organisation of American States encouraged new approaches, including legalisation of marijuana.
But no sitting president has gone as far as Mujica to support the creation of legal alternatives to marijuana trafficking.
Legislators in the governing coalition said putting the government at the centre of a legal marijuana industry is worth trying because the global war on drugs had been a costly and bloody failure, and displacing illegal dealers through licensed pot sales could save money and lives.
Critics warned that marijuana is a gateway drug and said fostering the bad habits of addicts is playing with fire.
National Party Deputy Gerardo Amarilla said the government was underestimating the risk of marijuana, which he called a "gateway drug" for other chemical addictions that foster violent crimes.
"Ninety-eight per cent of those who are today destroying themselves with base cocaine began with marijuana," Amarilla said. "I believe that we're risking too much. I have the sensation that we're playing with fire."
Under the legislation, Uruguay's government would license growers, sellers and consumers, and update a confidential registry to keep people from buying more than 40 grams a month.
Carrying, growing or selling pot without a license could bring prison terms, but licensed consumers could grow up to six plants at a time at home.