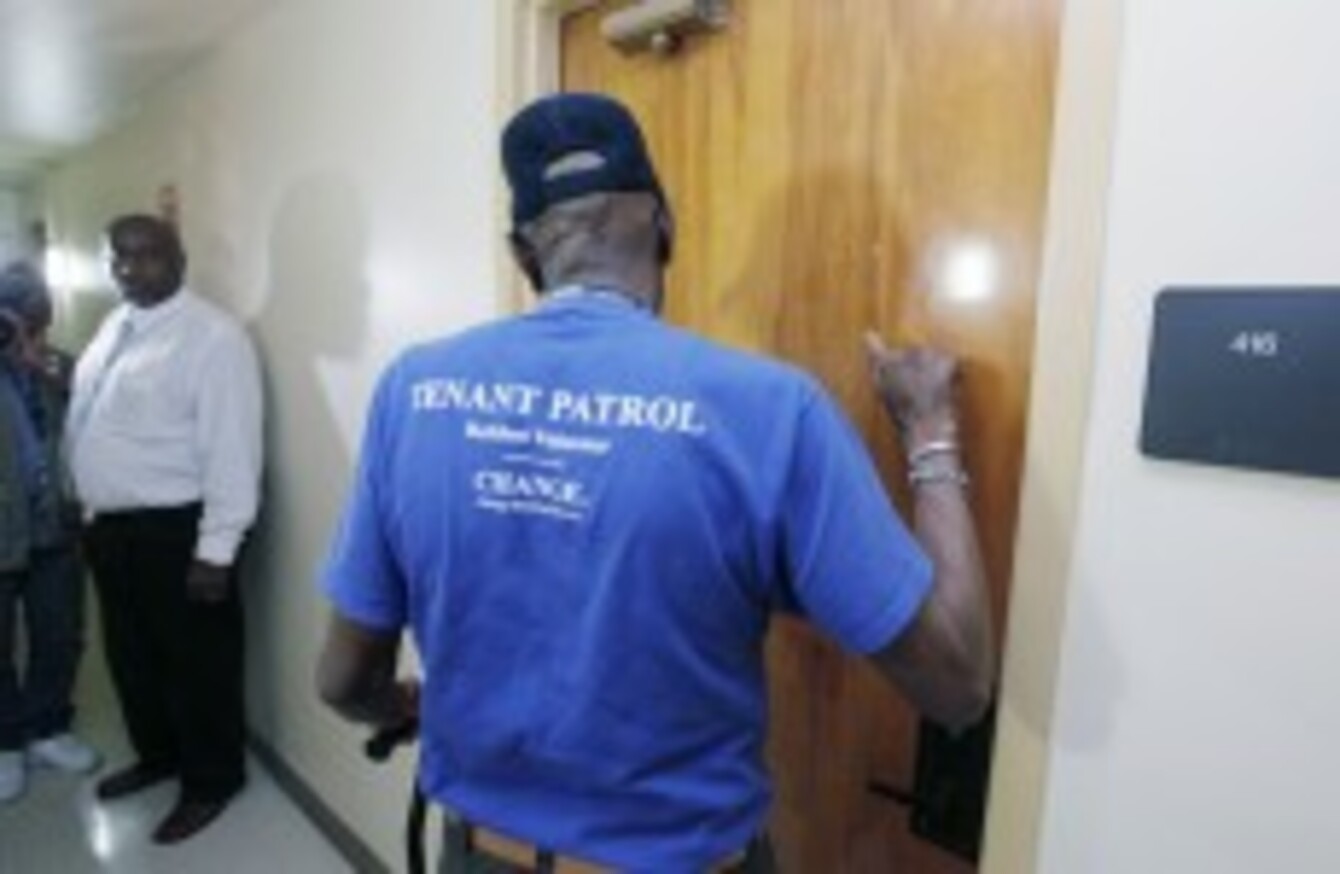 A tenant patrol volunteer makes a well-being check on a tenant at The Chicago Housing Authority's Apartamentos Las Americas
Image: AP Photo/M. Spencer Green
A tenant patrol volunteer makes a well-being check on a tenant at The Chicago Housing Authority's Apartamentos Las Americas
Image: AP Photo/M. Spencer Green
AMERICANS WILL THIS week will get a reprieve from the stifling heat that has blanketed much of the country from the Midwest to the East Coast – and has been blamed for the deaths of dozens of people.
National Weather Service Meteorologist Andrew Orrison says temperatures will be in the 80s (26 °C - 31 °C) in the South, mid-Atlantic and Midwest, and in the low 90s (32 °C +) in the Southeast and Tennessee Valley.
The heat of the past several days has been blamed for deaths across the country, including deaths in Illinois, Tennessee, Maryland, Ohio, Pennsylvania and Wisconsin. CBC News says the death toll has topped 60, while the Associated Press reports that at about 46 have died as a result of the extreme weather.
To stay cool, Americans tried familiar solutions — dipping into the pool and going to the movies and riding subways just to be in air conditioning.
Additional reporting by Jennifer Wade