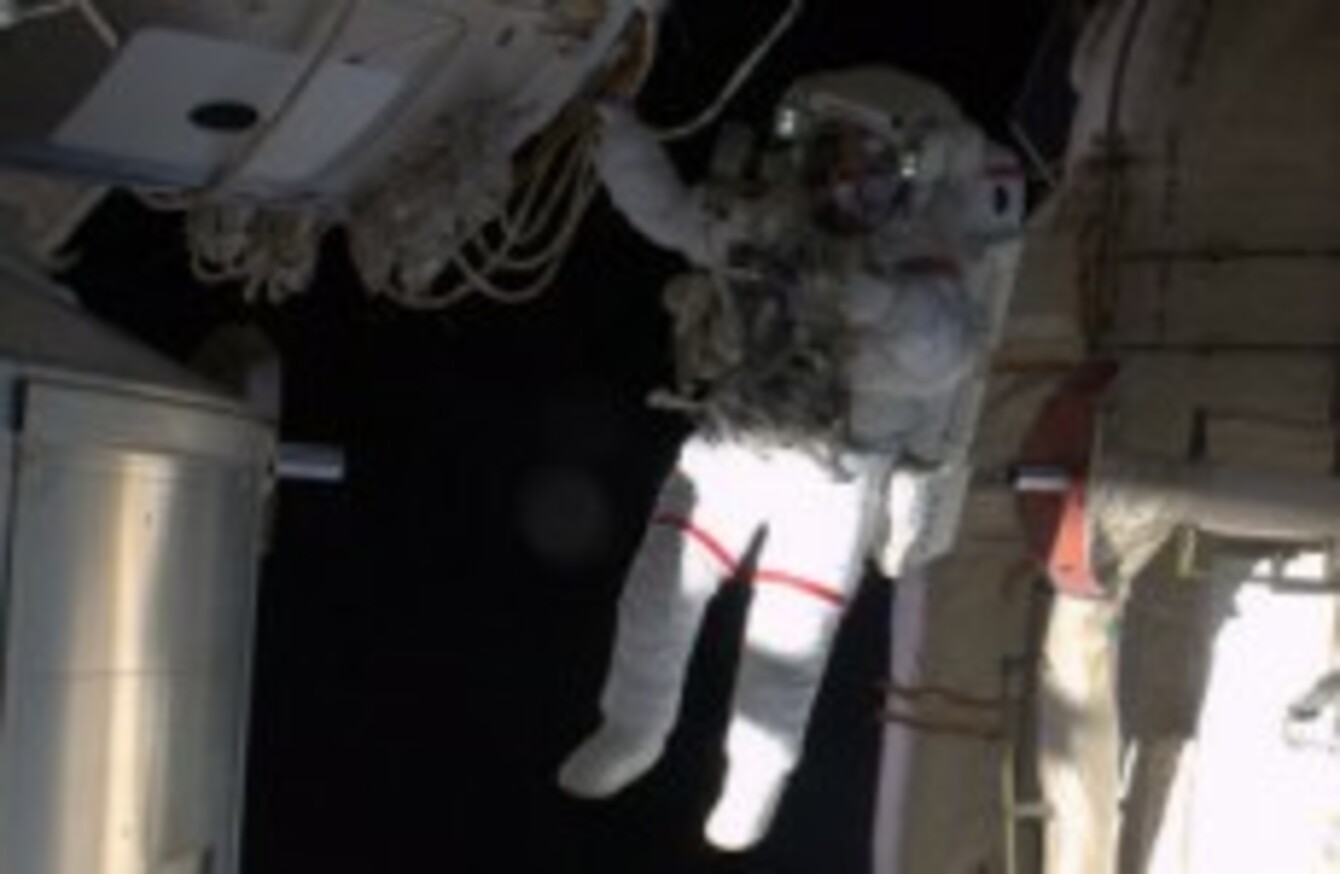 NASA file photo of astronaut Andrew Feustel working on the ISS in May 2011.
Image: Ron Garan/AP/PA Images
NASA file photo of astronaut Andrew Feustel working on the ISS in May 2011.
Image: Ron Garan/AP/PA Images
THE US HAS DECIDED to engage in the development of an international agreement on a code of conduct for activity in outer space to tackle increasing 'space congestion' and to protect the space environment.
The EU has already developed a draft code of conduct for outer space activities to help smooth over issues arising between space-faring nations. The provisions aim to cover both civilian and military use of space to prevent space accidents or conflict.
The US defence department currently tracks around 22,000 objects which are orbiting the Earth, 1,100 of which are active satellites.
However, there are thousands of other space debris objects which are too small to track but which could damage spacecraft, satellites or the International Space Station as they circle the planet.
Meanwhile, there are also concerns that countries will increasingly develop space systems that could be used to disrupt civil or commercial operations and national security through either accident or design.
Yesterday, US Secretary of State Hillary Clinton confirmed that the US has decided to engage with the EU and other nations to develop a code of conduct which would "help maintain the long-term sustainability, safety, stability, and security of space by establishing guidelines for the responsible use of space".
She said that the environment around Earth will become "increasingly hazardous to human spaceflight and satellite systems" if certain issues are not addressed by the international community.
However, she added that the US has already imposed limitations on its involvement in the project, saying:
As we begin this work, the United States has made clear to our partners that we will not enter into a code of conduct that in any way constrains our national security-related activities in space or our ability to protect the United States and our allies.
President Obama had signalled US interest in participating in an international agreement on space activities when he announced his administration's space policy in June 2010, saying that the US "calls on all nations to work together to adopt approaches for responsible activity in space to preserve this right for the benefit of future generations."
US officials indicated yesterday that the EU's draft code of conduct was a good foundation for the development of a non-legally binding international code on outer space activity.