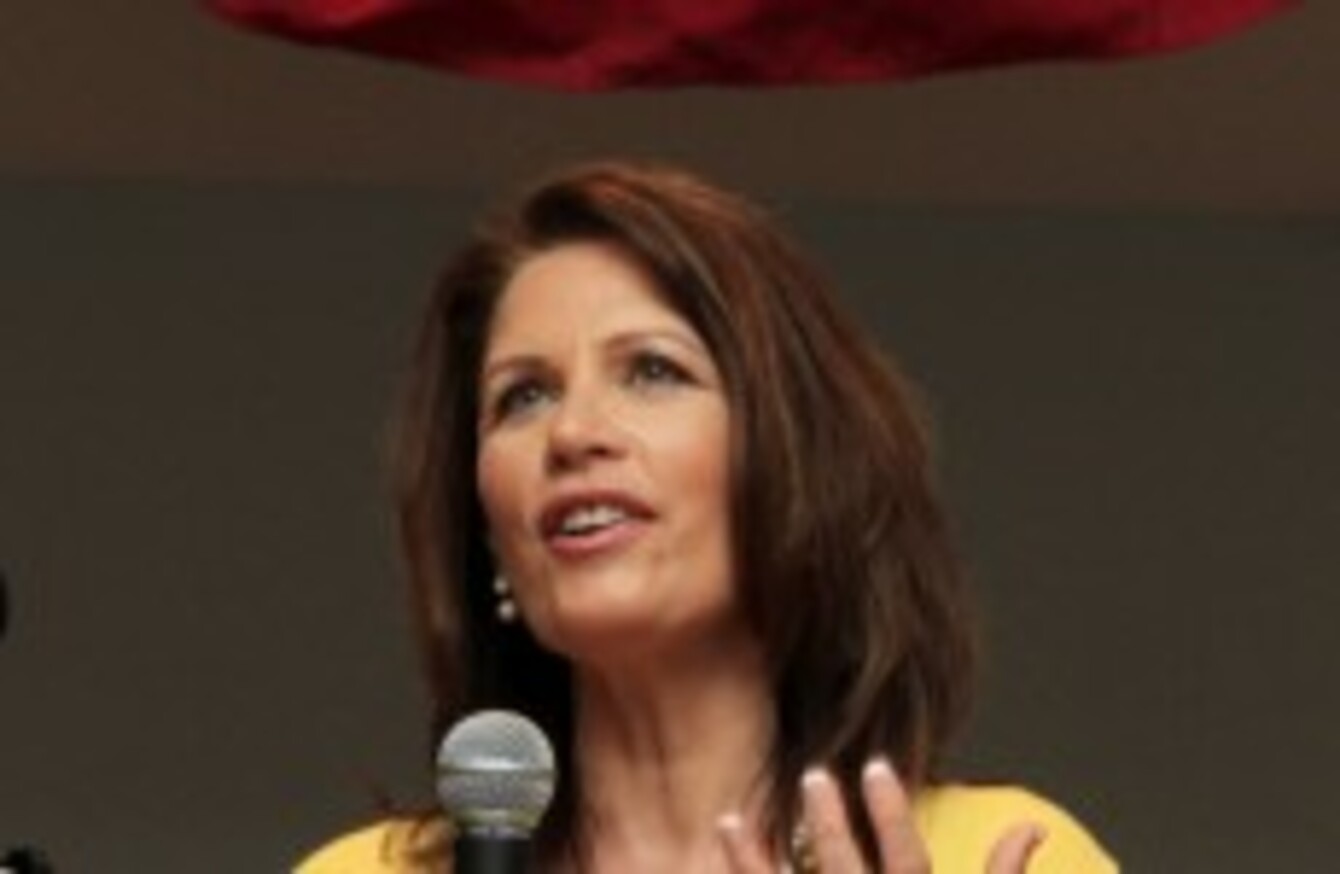 Republican congresswoman Michelle Bachmann
Image: AP Photo/Jim Cole
Republican congresswoman Michelle Bachmann
Image: AP Photo/Jim Cole
REPUBLICAN PRESIDENTIAL HOPEFUL Michelle Bachman's claim that she has "never gotten a penny" from a family farm that's been subsidized by the government is at odds with her financial disclosure statements. They show tens of thousands in personal income from the operation.
And, on a less-substantive note, she flubbed her hometown history Monday when declaring "John Wayne was from Waterloo, Iowa," and "that's the kind of spirit that I have, too," in running for president.
The actor was born nearly 150 miles away. It was the serial killer John Wayne Gacy Jr. who lived, for a time, in Waterloo.
Those were among the latest examples of how the Minnesota congresswoman has become one to watch — for inaccuracies as well as rising support — in the Republican presidential race.
Pants on fire
Bachmann's wildly off-base assertion last month that a NATO airstrike might have killed as many as 30,000 Libyan civilians, her misrepresentations of the health care law, misfires on other aspects of President Barack Obama's record and historical inaccuracies have saddled her with a reputation for uttering populist jibes that don't hold up.
She announced her candidacy today in Iowa with a speech typical for someone joining the campaign. It laid out the broad themes of her candidacy and mostly avoided the Bachmann bomblets that have grabbed attention — and often fizzled under scrutiny — in the long lead-up.
The more the political season heats up, the more that exaggerations and sound-bite oversimplifications emanate from the Republicans going after Obama — and from the Democrats playing defense. Still, Bachmann's record on this score is distinct.
#Open journalism No news is bad news Support The Journal

Your contributions will help us continue to deliver the stories that are important to you

Support us now
Examining 24 of her statements, Politifact.com, the Pulitzer Prize-winning fact-checking service of the St. Petersburg (Florida) Times, found just one to be fully true and 17 to be false (seven of them "pants on fire" false). No other Republican candidate whose statements have been vigorously vetted matched that record of inaccuracy.
- AP