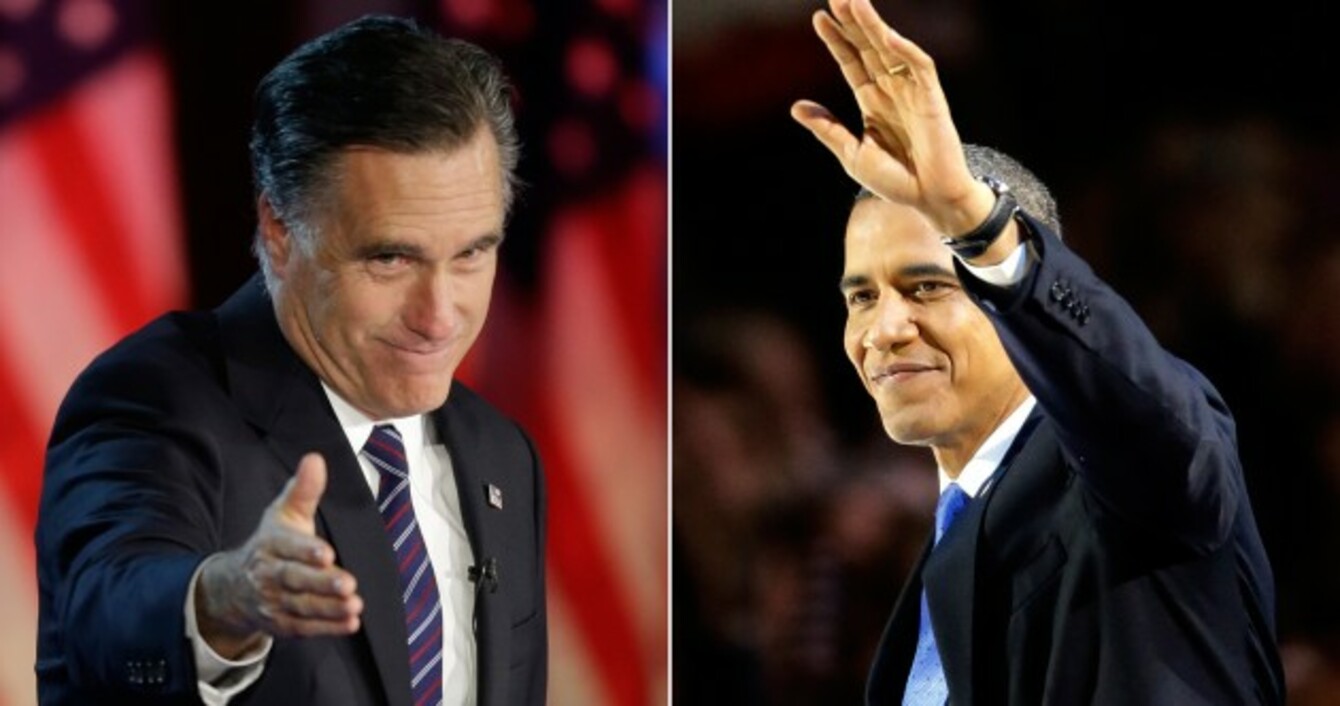 Next year's European elections could include a US-style campaign where major parties promote their candidates for the European Commission.
Image: David Goldman/Charles Rex Arbogast
Next year's European elections could include a US-style campaign where major parties promote their candidates for the European Commission.
Image: David Goldman/Charles Rex Arbogast
NEXT YEAR'S ELECTIONS to the European Parliament could see American-style presidential campaigns come to Ireland.
An influential committee of MEPs in Brussels has called on political parties running candidates in next year's elections to publicise who they want to run the European Commission – with candidates then embarking on an EU-wide campaign to whip up votes.
The proposal by the European Parliament's Committee on Constitutional Affairs would aim to make the European elections more like those of the Dáil – where people vote for local TDs based on who they might pick to run the powerful executive arm of the EU.
Though the European Commission is often seen as unelected, its members are appointed by the European Parliament – meaning any prospective Commission president would need the support of a majority of the 751 MEPs in order to take power.
The motivation behind the proposal is that the Commission would be seen as a more democratic body, whose President needs a broad base of public support.
Europarties' nominees set for jet-setting campaign
If enacted, for example, the European People's Party – the group to which Fine Gael belongs – would send its preferred candidate across the European Union to try and drum up support for that party's candidates, who in turn would try to elect them as Commissioner.
Similar arrangements would be put in place by the Party of European Socialists (Labour), the Alliance of Liberals and Democrats in Europe (Fianna Fáil), and the European United Left-Nordic Green (Socialist Party and Sinn Féin) whose candidates would also be expected to canvass across the EU.
The formal recommendation from the committee is no surprise, and most of the 'Europarties' had already set about trying to identify who they might nominate to succeed Jose Manuel Barroso at the helm of the Commission next month.
The European People's Party is said to be considering nominating Barroso for a third time, but may also nominate veteran commissioner Viviane Reding or Polish prime minister Donald Tusk.
The Party of European Socialists may nominate former Spanish premier Jose Luis Zapatero or the current European Parliament president Martin Schulz, while the Alliance of Liberals and Democrats could choose former Belgian premier Guy Verhofstadt or NATO chief Anders Fogh Rasmussen.
Independent nominees in the ring for EU's top job
It is also possible that some parties could rally behind an independent, non-partisan candidate, with former Italian prime minister Mario Monti cited as one possible candidate.
It has been suggested that even former California governor Arnold Schwarzenegger, who remains an Austrian citizen, could launch an unlikely bid.
Other recommendations for next year's elections include asking national authorities to include the names of European political parties on domestic ballot papers, and asking domestic political parties to nominate candidates who might live in another EU country.
Among the other proposals is that no official result should be published in any member state until after the close of polling across the continent – a proposal which, if realised, could see Irish ballots lie idle for a weekend.
Ireland is likely to hold its polling on a Friday – meaning that European ballots could be left uncounted until the following Monday, while count staff instead divert their attention to counting the votes in local council elections being held at the same time.
The committee's report, outlining all of these recommendations, will be put to a plenary session of the European Parliament in July where it is likely to be approved in a full vote among current MEPs.