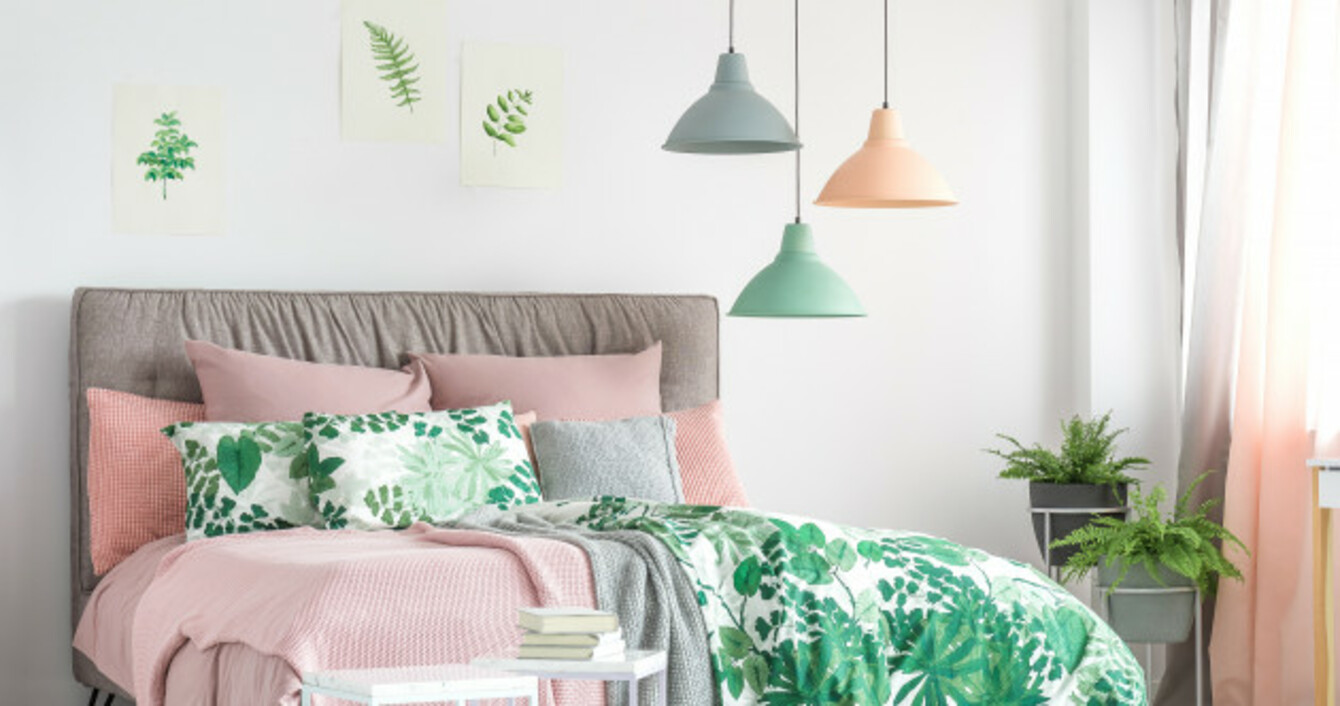 Image: Shutterstock
Image: Shutterstock
If there is one surefire way to make your home appear more luxurious for less, it's with lighting. Lighting not only sets the mood of a room but the lighting fixtures themselves can provide a focal point for the eye.
There's an endless range of choice when it comes to lighting, from reading lamps to imposing pendants. What you choose depends on the atmosphere you're hoping to create, and, of course, the room you're choosing for.
Here's how to create a more expensive aesthetic in each area of your home, by way of the humble lightbulb…
In the living room
Living areas provide the most varied opportunities to experiment with lighting. If you have the space, try a floor lamp. A bold statement light that stands alone like this one from Made's Sweep collection will immediately draw the eye and give an air of confidence to the room.
Large light fittings instantly say 'luxe', so go big or go home. If that means doing away with a side table or cabinet to make room, so be it: the illusion of more space will up the luxe factor. For the lampshade, choose a rich texture such as velvet or wool, or go all out with a feathered shade, like the Eos from CA Design.
In the hall
The hallway is the entry point to your home and makes the first impression for guests. For a more expensive feel, try a statement table lamp.
Exposed filament bulbs were everywhere for a time, but they've just about had their day. Opt for a weightier ceramic base instead, which – when coupled with a large lampshade in a luxurious fabric – will elevate the look of your hall entirely. I love these two from West Elm and H&M. Choosing a lampshade over a naked bulb also gives a softer glow of light, perfect for entryways.
In the kitchen
Kitchen lighting needs to be functional, but too often this translates to forgettable. Spotlights, under cabinet lights… snore.
If your kitchen has a breakfast bar, kitchen island or a large kitchen table, a series of pendant lights are the way to go, like a set of these rattan SINNERLIG shades from IKEA. If you're a fan of metals, try brass (or brass painted on metal) for a muted, ultra-luxe effect.
Kitchens typically don't have much floor space or counter space available for lighting, but for a really luxe feel, fix a neon light to the wall. A custom made neon light can cost in the thousands, but you can buy one already good to go for between around €80 and €150 – try Etsy.
In the dining area
Step outside of your comfort zone in your dining space, whether it's a standalone room or part of an open plan area. A floor lamp that hangs over the centre of the table is one of the easiest ways to jazz things up but if this is not feasible, strike out with a statement lighting fixture in the ceiling, like this copper one from Marks & Spencer.
Function does come into play here – you need to be able to see what you're eating – so it's worth having a fixture or a pendant rather than only using softer atmospheric lighting from lamps.
In the bedroom
If you really want to create a luxurious hotel bedroom aesthetic, do away with your standard bedside lamp with its long messy wire, and consider having have wall lights installed instead.
Again, brass finishings give bedroom lighting an expensive feel without costing the earth. Yes, wiring a wall light takes longer than buying a lamp and plugging it in, but it's worth it for the clean, pared back aesthetic.
If you have no choice but to stick with a lamp, go lush with the textures and fabrics: try velvet, a Gatsby style fringed shade, or an eye catching base like this one from H&M. A statement light fixture on your bedroom ceiling, though you'll rarely have it on, will complete the room.