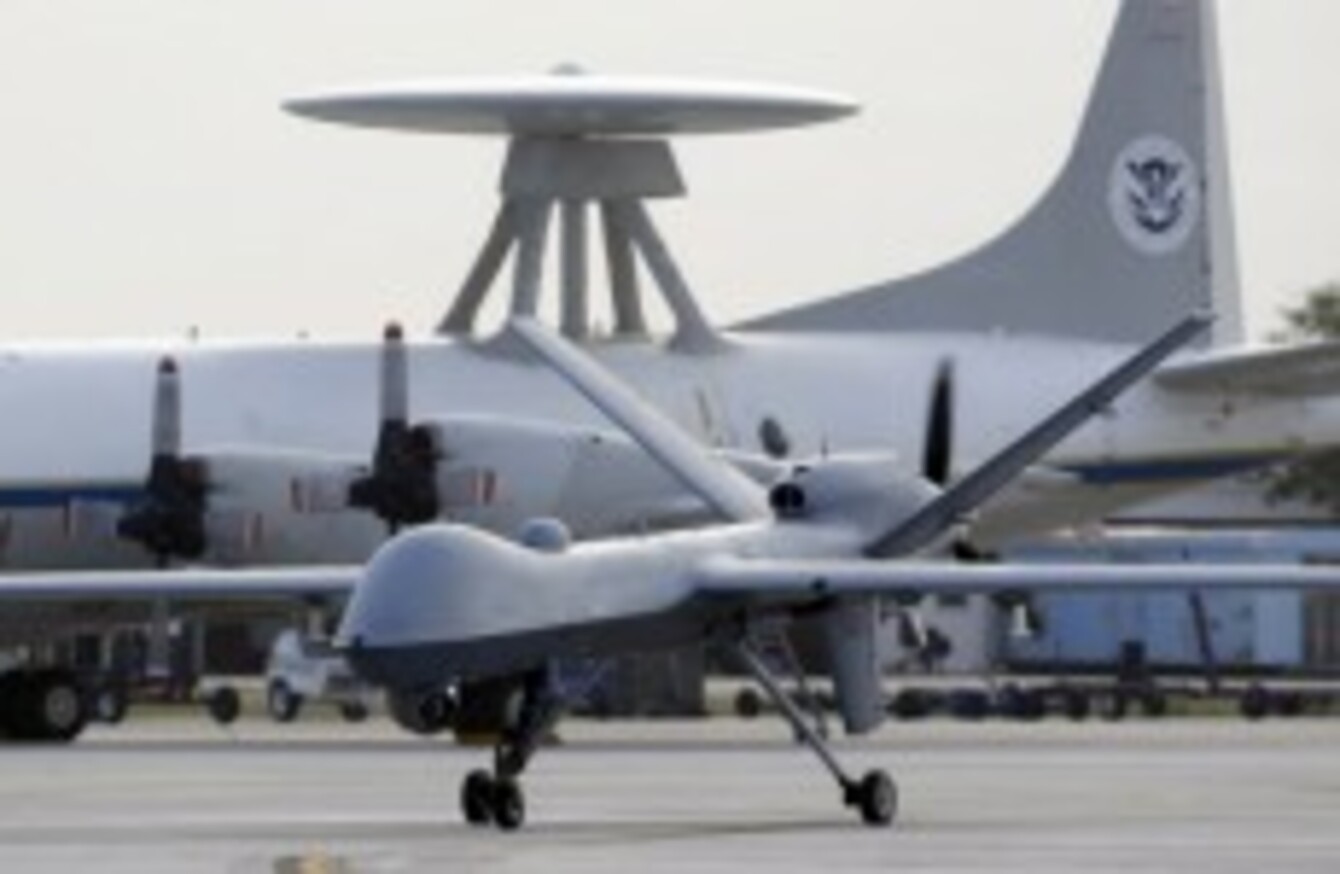 File photo of a US Predator drone.
Image: AP Photo/Eric Gay/PA
File photo of a US Predator drone.
Image: AP Photo/Eric Gay/PA
THE CHIEF COUNTER-TERRORISM adviser to the White House has defended US use of drone aircraft, saying that they are used to target terrorists and are "ethical" and "wise".
"Yes, in full accordance with the law—and in order to prevent terrorist attacks on the United States and to save American lives—the United States Government conducts targeted strikes against specific al-Qaida terrorists, sometimes using remotely piloted aircraft, often referred to publicly as drones," John Brennan said yesterday.
The White House adviser said that "as a matter of international law", the US is engaged in armed conflict with the Taliban, al-Qaida and "associated forces" in response to the 9/11 attacks of 2001.
"There is nothing in international law that bans the use of remotely piloted aircraft for this purpose or that prohibits us from using lethal force against our enemies outside of an active battlefield, at least when the country involved consents or is unable or unwilling to take action against the threat," he added.
He said that the unmanned strikes were wise because they reduce the danger to US personnel and can fly over treacherous terrain. Brennan denied there was "anything casual" about the deployment of drone strikes and acknowledged that the weapons had accidentally killed civilians.
Brennan's remarks in Washington yesterday were the first time a member of Obama's administration has described the use of drones in detail and so openly. He said the president had "instructed us to be more open with the American people about these efforts".
US relations with its ally Pakistan have soured over the use of drones in missile attacks on locations in Pakistan. Relations between the two were also strained by the raid on bin Laden's Abbottabad compound.
Pakistani human rights lawyer and director of the Foundation for Fundamental Rights has told Pakistani media that he believes US drone attacks have killed more than 2,800 civilians over the past seven years.
#Open journalism No news is bad news Support The Journal

Your contributions will help us continue to deliver the stories that are important to you

Support us now
Brennan's speech at the Woodrow Wilson Center yesterday was interrupted by a protester who said she was "speaking out on behalf of the victims" of drone strikes in Pakistan, Yemen and Somalia. She was removed from the premises while calling on Brennan to apologise for the deaths:
(Video uploaded by HuffPostPolitics)