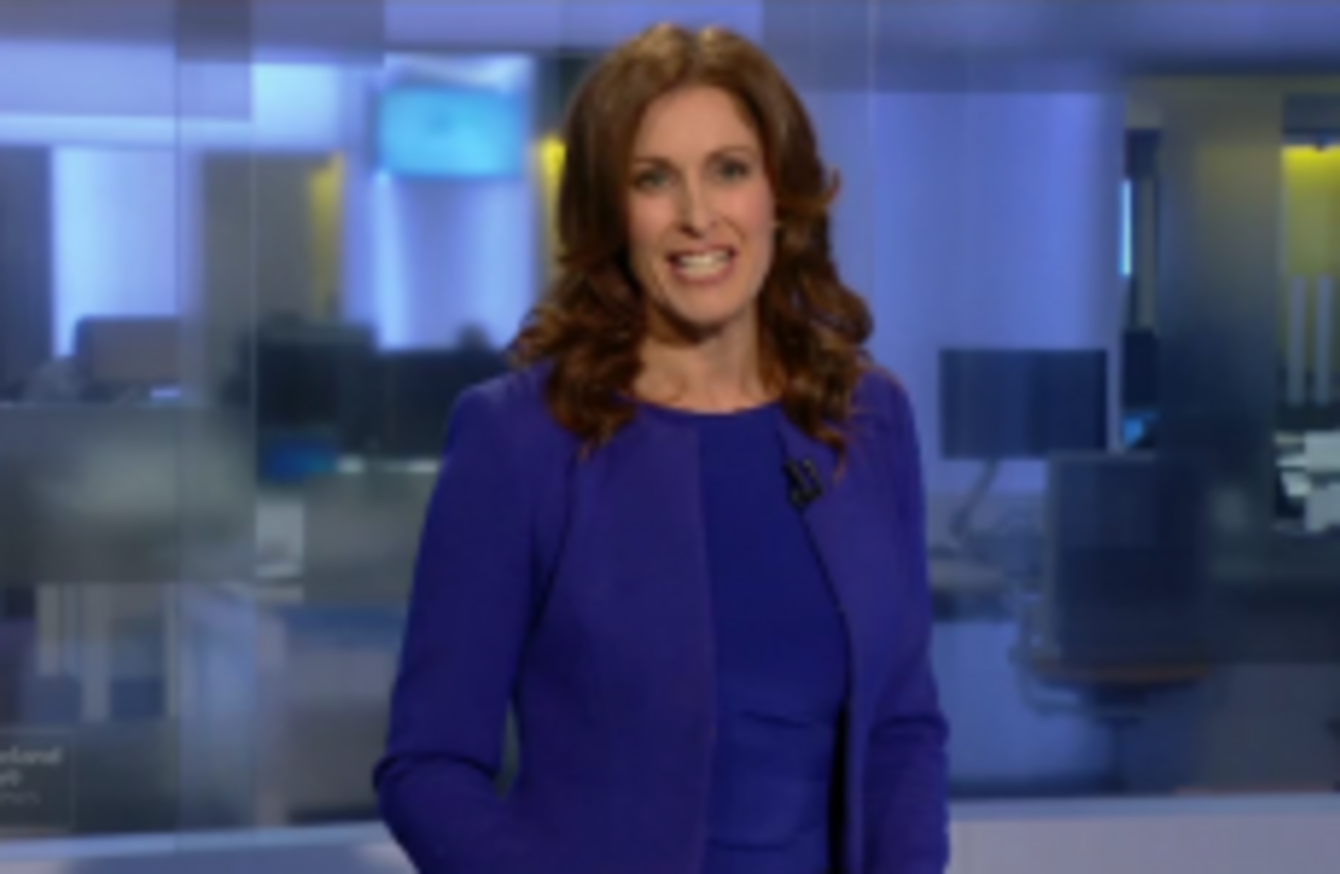 Ireland Live anchor Alison Comyn
Image: UTV Ireland
Ireland Live anchor Alison Comyn
Image: UTV Ireland
SPECULATION AROUND UTV'S sale to ITV put a further dent in the broadcaster's already struggling new Irish TV station.
In a trading update this morning, UTV Media said it now expected to lose £13 million (€18.4 million) on UTV Ireland – another increase on the predicted funds it would have to plunge into the 11-month-old station to get it off the ground.
Last month the company announced it was selling its entire TV operations to ITV for £100 million to focus on its radio operations in the UK and Ireland.
"The uncertainty created by the speculation around these discussions and the time to completion of the agreement has had, and is continuing to have, a negative impact upon trading within our Irish television business," UTV Media said in the update today.
One of the station's marquee signings, Chris Donoghue, quit his role as UTV Ireland Live anchor last month, citing the 19-hour days he had been putting in between his various roles since the launch.
He is staying on at the station to present the Insight series of documentaries and continues to co-present Newstalk Breakfast.
UTV Ireland also axed Pat Kenny's In The Round chat show after only one season after the programme garnered only mediocre ratings.
In September in unveiled a "new look" to try and reinvigorate the station. The head of UTV's TV business, Michael Wilson, previously told TheJournal.ie that viewers had been "confused" about what UTV Ireland was offering.