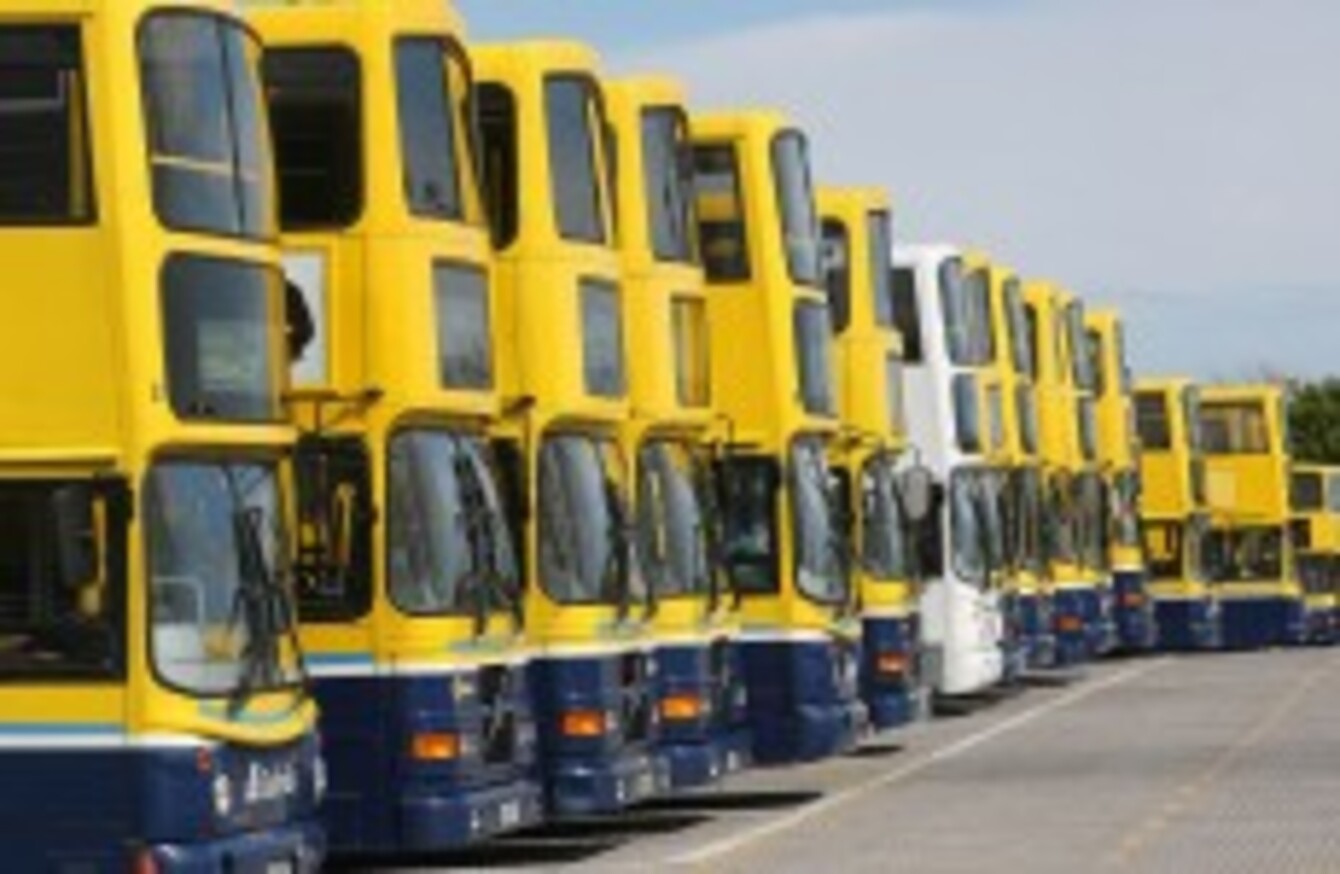 Image: Julien Behal/PA Archive/Press Association Images
Image: Julien Behal/PA Archive/Press Association Images
MINISTER FOR TRANSPORT Leo Varadkar has said he cannot rule out further fare increases after the government announced yesterday that it will boost its funding of the public transport provider by €36 million.
In an interview on RTE's Morning Ireland this morning the minister commented that the financial position of the company has been deteriorating for some time. He said CIE was "caught in a perfect storm of falling passenger numbers, rising fuel costs and up until yesterday reduced government subvention".
Varadkar said that although he could not rule out further increases in face any rise would likely affect the demand for services which has already dropped.
"Fares did go up in January of about five or six percent and you could argue and it probably is the case that that's why passenger numbers fell", he said.
When the monopoly contracts for Bus Éireann and Dublin Bus are up for renewal in 2015, Varadkar said the government would be considering opening up some of the routes to the private sector.
Alan Kelly, Minister of State for the department told Newstalk Breakfast that completely replacing CIE services with public sector alternatives was not a viable option for the government.
"There are many services around the country which are loss-making which are necessary in order to distribute people, whether it's to work or school, and private operators simply would not operate those services", he said.
The €36 million increase in CIE funding brings their total subvention this year to €278 million, the fourth highest allocation ever.