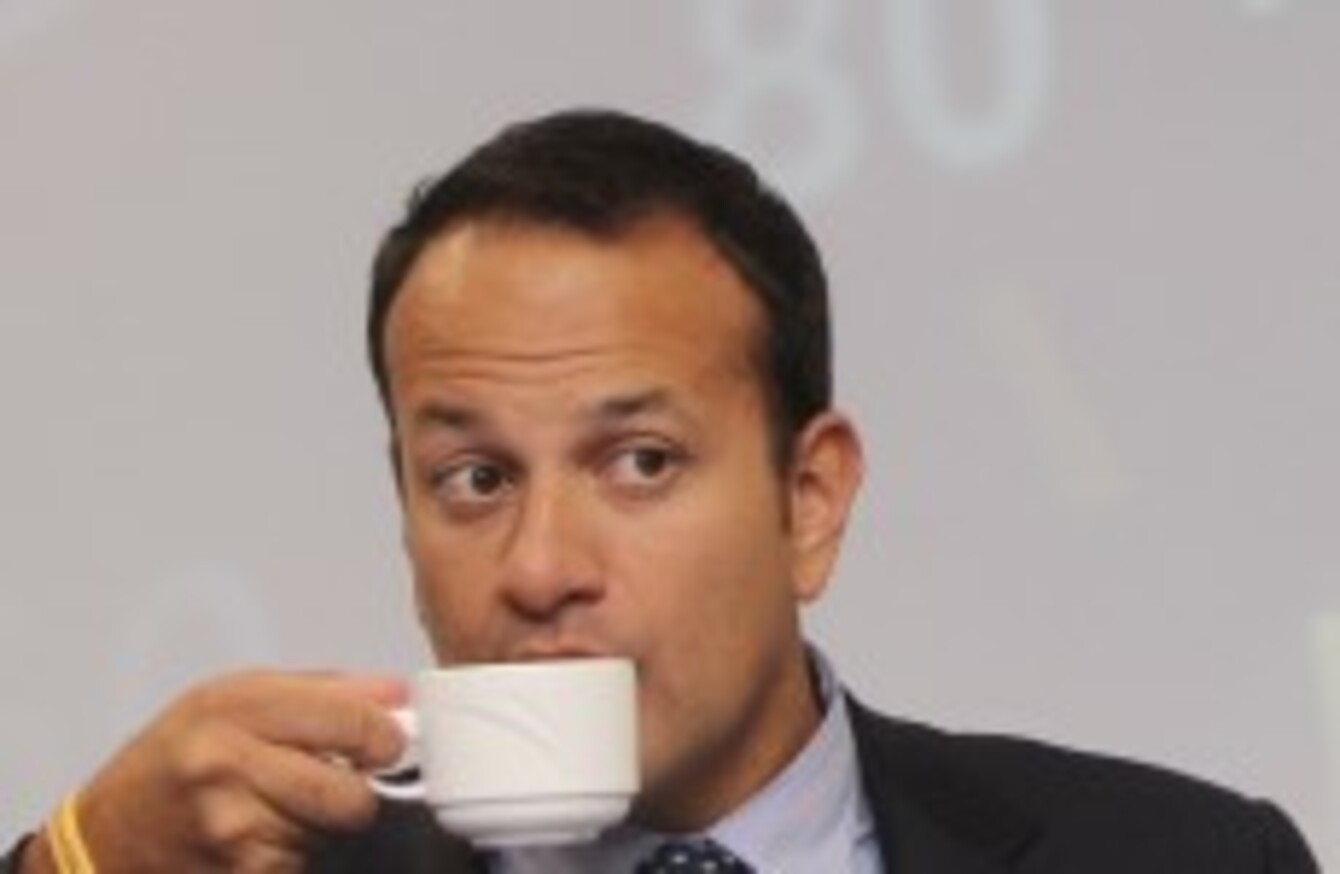 Image: Sam Boal/Photocall Ireland
Image: Sam Boal/Photocall Ireland
MINISTER FOR TRANSPORT Leo Varadkar has revealed that despite recent legislation banning texting and using the internet while driving, he has no plans to banish the humble cup from the hands of drivers.
The minister said that addressing that a driver can hold a (obviously non-alcoholic) beverage of some kind while driving is not on his legislatory agenda.
However, under certain circumstances, this is still an offence.
"A person who is observed driving dangerously as a result of their cup holding would be liable for prosecution under those provisions," the Minister explained.
He was responding to a parliamentary question from Sinn Féin TD Sandra McLellan, who specifically asked the minister why recent legislation doesn't apply to "cups or anything else".
Minister Varadkar, having clearly studied the field in depth, was aware of the limitations of current cup technology:
It is unlikely that someone would be making or receiving a call, texting or browsing the internet through their cup.
He noted that people are free to hold cups while driving, but that it is "not a major issue for road safety", unlike phones.
"It is unlikely that a person is going to be holding a mobile phone if they do not intend to use it."
Concluding his response, the Minister also had some advise for Deputy McLellan:
I do not intend to bring in a specific offence of cup holding but in the interests of safety, the Deputy is advised not to hold a cup while driving.