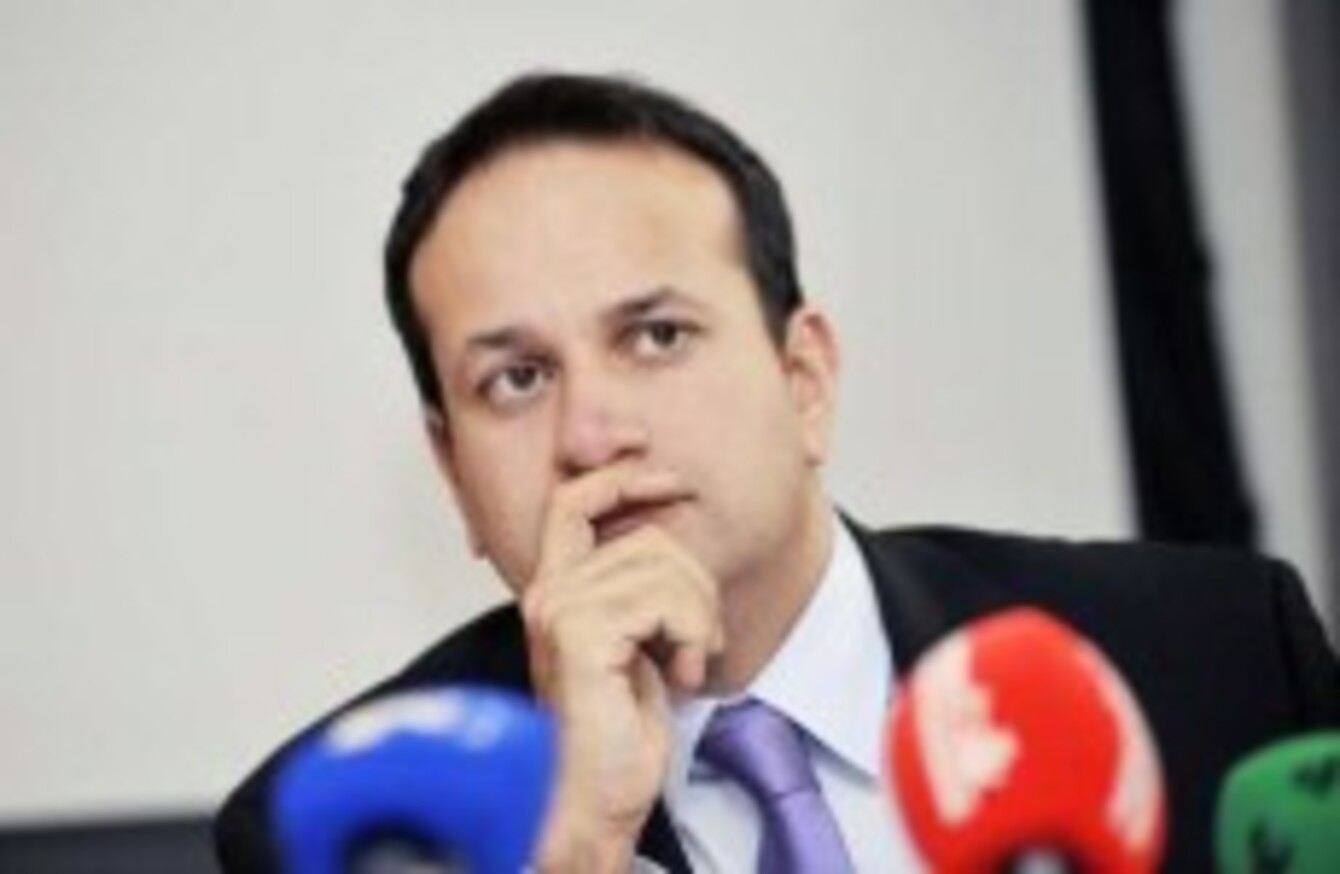 Image: Photocall Ireland
Image: Photocall Ireland
TRANSPORT MINISTER LEO Varadkar has said that he does not believe that referendums are "very democratic".
Speaking to RTÉ Radio on Sunday about a proposed new treaty being discussed at a European Council meeting today, Varadkar said that referendums are "by and large" never what they are supposed to be about.
Responding to a poll in yesterday's Sunday Business Post which showed that 72 per cent of Irish people believe a vote is necessary if the treaty is to be adopted in Ireland, the Minister said that he is "not a referendum fan".
I would be concerned that it would turn into a referendum on extraneous issues such as septic tanks, bondholders, banking crisis or decisions being made by the Government, such as cutbacks."
European leaders are in Brussels today to finalise the wording of the Treaty on Stability, Coordination and Governance in the Economic and Monetary Union. It is the fifth draft of the treaty to be put to the leaders.
Once the text is finalised, the treaty will be forwarded to the Attorney General, who will advise the Government on whether a referendum is required.
Varadkar added, "We've held referendums on lots of issues in the past but to amend the constitution is the only reason they were held."
Echoing Varadkar's sentiments, Justice Minister Alan Shatter said he would not preempt discussions but noted that the State has never held a referendum unless it is required.
Yesterday, Sinn Féin said it would consider a legal challenge if a referendum is not held on the matter.
As Enda Kenny travels to Brussels for the meeting, Minister of State for Europe Affairs Lucinda Creighton told Morning Ireland that there should be more of a focus on the content of the new treaty, rather than the process around it.
She said it was "absolutely in our interest" to be part of a European solution to the eurozone debt crisis.
"It would be a very sad day for us if we decided to opt out of that and to let the 16 other members of eurozone to progress," she said.
It would make it almost impossible for us" to continue in the euro if we voted against treaty."
However, she added that the Government hoped that the intergovernmental treaty would only form a small part of today's discussion as the focus moves from austerity to economic growth and job creation.
Varadkar says that the new treaty addresses weaknesses in the Maastricht Treaty which allowed for rules to be broken by certain eurozone countries.
"We all accept the euro isn't working and this treaty is designed to make it work better and prevent a future crisis," he told presenter Marian Finucane.