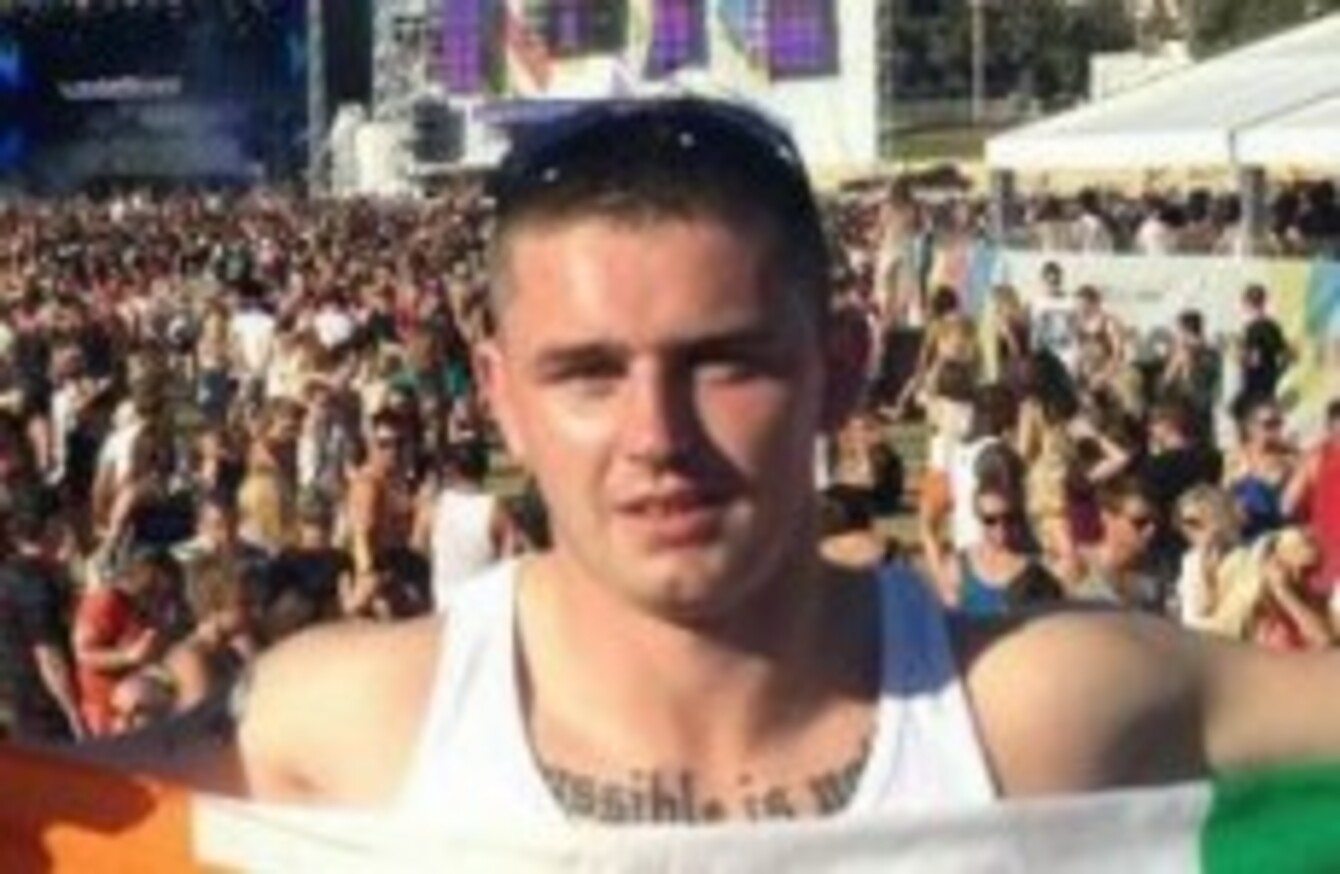 Kenny Meyler at a music fest in Perth late last year
Image: via Facebook
Kenny Meyler at a music fest in Perth late last year
Image: via Facebook
AN IRISHMAN WHO had been arrested in relation to the fatal stabbing of another Irishman in Perth, Australia has been charged with murder.
Perth Now reports this morning that Vincent Martin Crowe, who had been living in the Atwell suburb of the city, appeared at Perth Magistrates Court this morning. The charges against Crowe were upgraded to murder after Kenny Meyler, the stabbing victim, died on Sunday of last week.
Kenny Meyler, originally from Wexford and aged 21, had been stabbed on 10 February at a house in Helmsley Street and spent a week in critical condition in hospital before passing away.
RTÉ reports this morning that Crowe, 32, had originally been charged with grevious bodily harm.