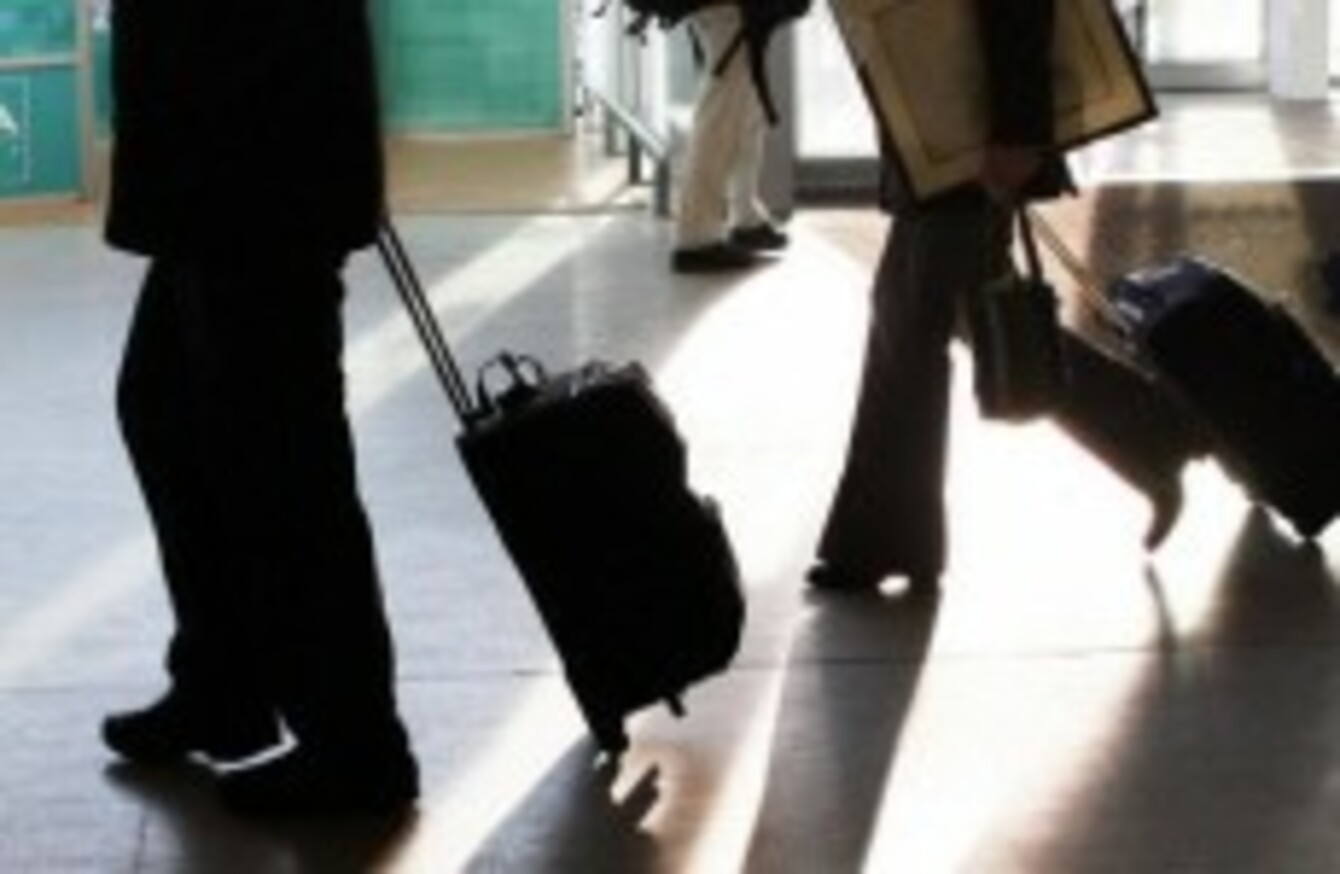 Image: David Cheskin/PA Wire
Image: David Cheskin/PA Wire
THE TOTAL NUMBER of trips to Ireland from overseas visitors fell by 3.2 per cent between October and December 2011, according to the latest CSO figures, down 44,600 trips on the same period of 2010 to 1,369,700 trips.
However, the Central Statistics Office says that the overall number of trips made to Ireland last year rose 4.2 per cent on 2010 levels, to 6.5 million visits.
The largest visitor group decrease over the October-December 2011 period came from North America: visits fell by 12.5 per cent to 176,300. Trips from Britain fell by just 0.4 per cent (down from 657,600 to 655,200), with other European countries fell by 2.6 per cent to 464,700.
Visits from 'other areas' of the world were down 5.8 per cent between October and December 2011, dropping from 78,100 in the same period of 2010 to 73,600.
Over the same months of 2011, Irish residents made 0.9 per cent fewer trips abroad – down from 1,322,500 trips in 2010 to 1,311,000 last year. Irish residents made 1,472,900 trips abroad for the same period of 2009.
Overall, Irish residents travelled abroad less last year, with trips overseas down 4.2 per cent on 2010 to 6.3 million trips last year.
The CSO says that a "minor change in sample design" has resulted in a reduction of 0.95 per cent in the number of trips by Irish residents abroad recorded last year, and an increase of 0.96 per cent in the number of trips to Ireland over that period.
Tourism Ireland CEO Niall Gibbons said that despite the dip in visitor numbers in the final months of last year, the overall increase in 2011 "is an encouraging basis" on which to build this year.
He added that Ireland will be hosting events such as the Volvo Ocean Race finale and the Notre Dame-US Navy American football game at the Aviva which will help draw visitors.
The Irish Hotels Federation's CEO Tim Fenn also welcomed the visitor increase, but said that the tourism sector remains fragile and is "very sensitive to increases in costs".