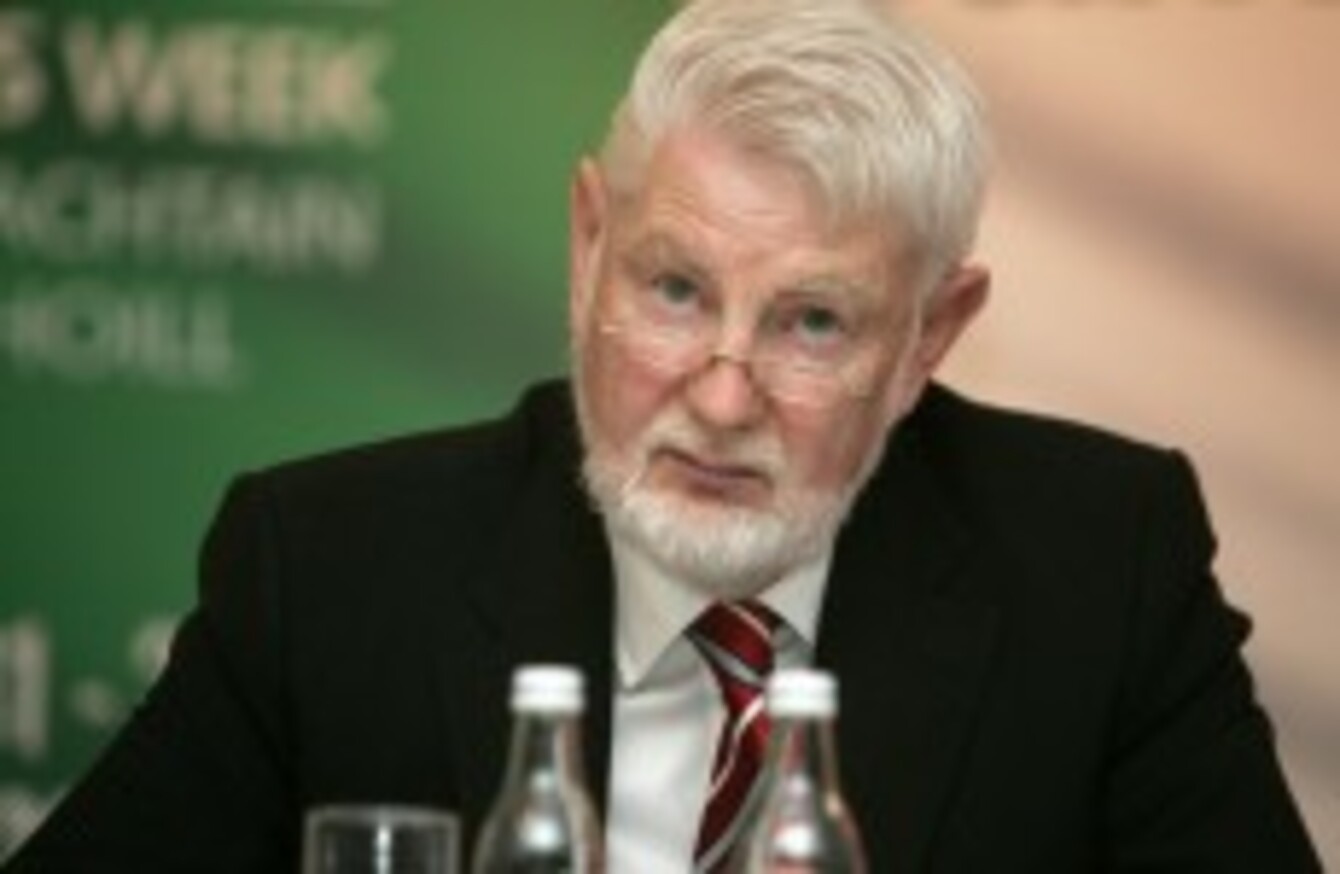 David Begg of ICTU has said that the workers were treated "shamefully"
Image: Eamonn Farrell/Photocall Ireland
David Begg of ICTU has said that the workers were treated "shamefully"
Image: Eamonn Farrell/Photocall Ireland
STAFF AT THE Vita Cortex company are continuing their sit-in at the Cork plant – with no end in sight.
A SIPTU delegation visited the plant today to support the 32 workers who are fighting to secure outstanding redundancy payments.
Vita Cortex, which manufactures packaging, closed its plant on Kinsale Road in Cork ten days ago on Friday 16 December. 32 workers at the company were told they would not be receiving any redundancy payments – and have been holding a sit-in at the company ever since.
SIPTU organiser Paul Bell, who led the union delegation to the plant today, described the situation as a "gross injustice" for the workers, "perpetrated upon them by an employer who has demonstrated an overt disregard for the loyalty of his employees".
The morale of the workers in the plant remains high having received support from their local community, across Cork, and the country, Bell said.
"However it is extremely important for the Government to take the necessary steps to ensure that these workers and their families are not forced into a marathon struggled to obtain a realistic redundancy settlement".
The Irish Congress of Trade Unions has also pledged its support to the workers, with Congress General Secretary David Begg saying that the 32 workers had been treated "shamefully"
Begg said that the workers had shown "great courage and determination in very difficult circumstances".
"The Government cannot simply stand by and wring its hands in despair. Like it or not, they are involved because of the role played by NAMA in this often murky affair," said Begg, adding:
This is wrong, no matter how you dress it up.
"Citing legal niceties and technicalities just won't cut it. Remember NAMA is the same body that sees no difficulty in paying hundreds of thousands of euro annually to speculators who were central to crashing the economy, while 32 workers are denied what they are legally and morally entitled to".
RTE reported that the workers were offered €1,500 each from the company just before Christmas Day – an offer which was described as insulting.