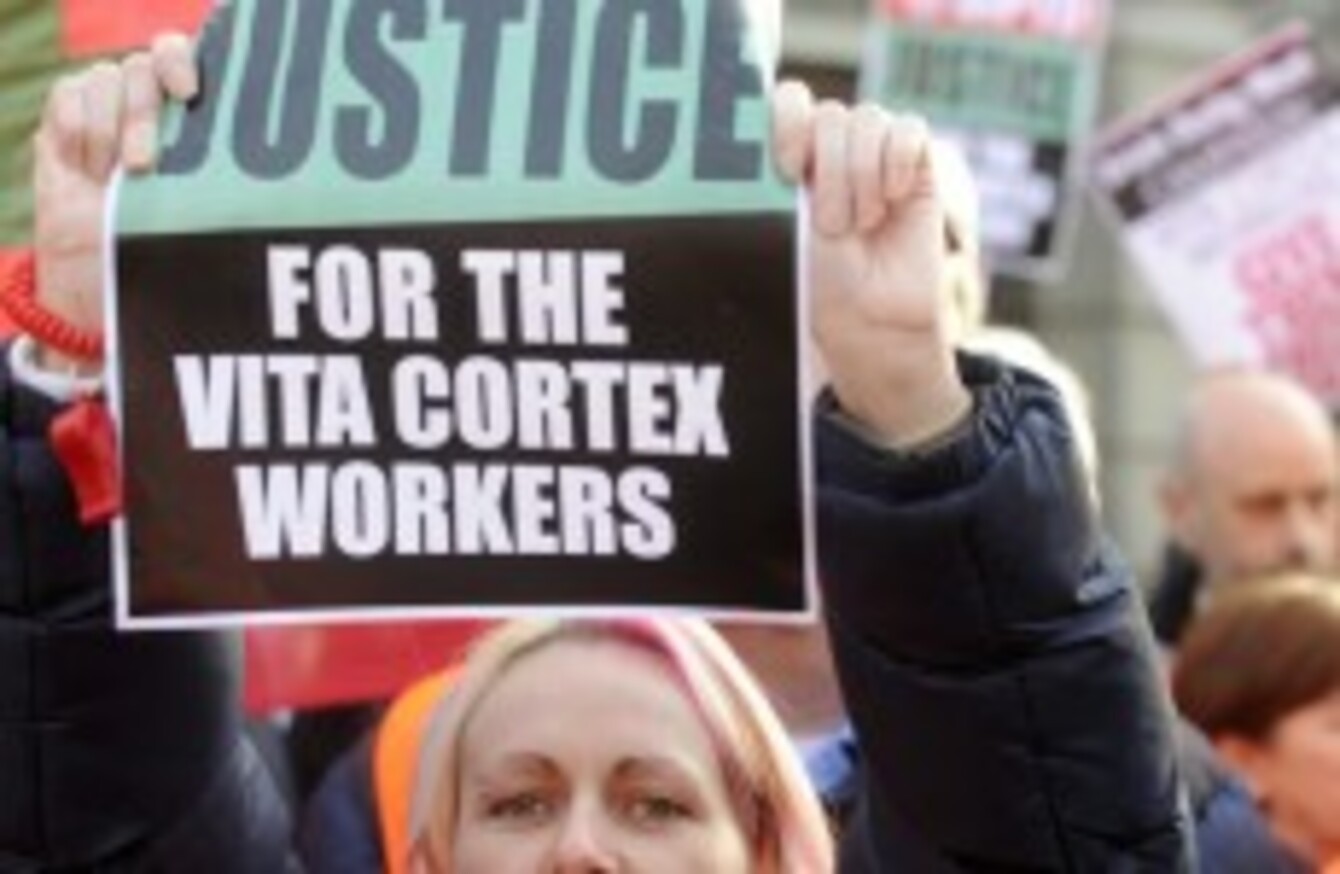 Image: Photocall Ireland/File photo
Image: Photocall Ireland/File photo
THIRTY-TWO VITA Cortex workers who have been occupying the facility in Cork for 135 days say they're "disgusted" at the rejection of resolution proposals by the company's owners.
The SIPTU members say that the company has rejected the guidance issued by independent mediators, and instead has "issued a statement which contains a number of untruths and legally questionable assertions".
SIPTU Organiser Anne Egar said that the statement asserted that the union had sought to exclude some workers from an equitable share of any settlement, and also rejected the company's claims that it cannot afford to pay redundancy.
In its statement, Vita Cortex said that it believes it has carried out all of its duties and obligations as required.
A tweet from the Vita Cortex workers' Twitter account last night indicated that the protest is far from over:
Last week the company pulled out of the mediation process which was being overseen by the Labour Relations Commission, saying that there was still "significant distance" between the two parties.
The board and management of Vita Cortex also said that they had had difficulty in dealing with SIPTU on behalf of the workers.
The workers received a boost in support today after Twitter user and Father Ted writer Graham Linehan tweeted a link to a video about their protest to his 175,000 followers, saying "just catching up with this now, the story of the Vita Cortex workers".

A general meeting of the Vita Cortex workers will take place on Monday 30 April.