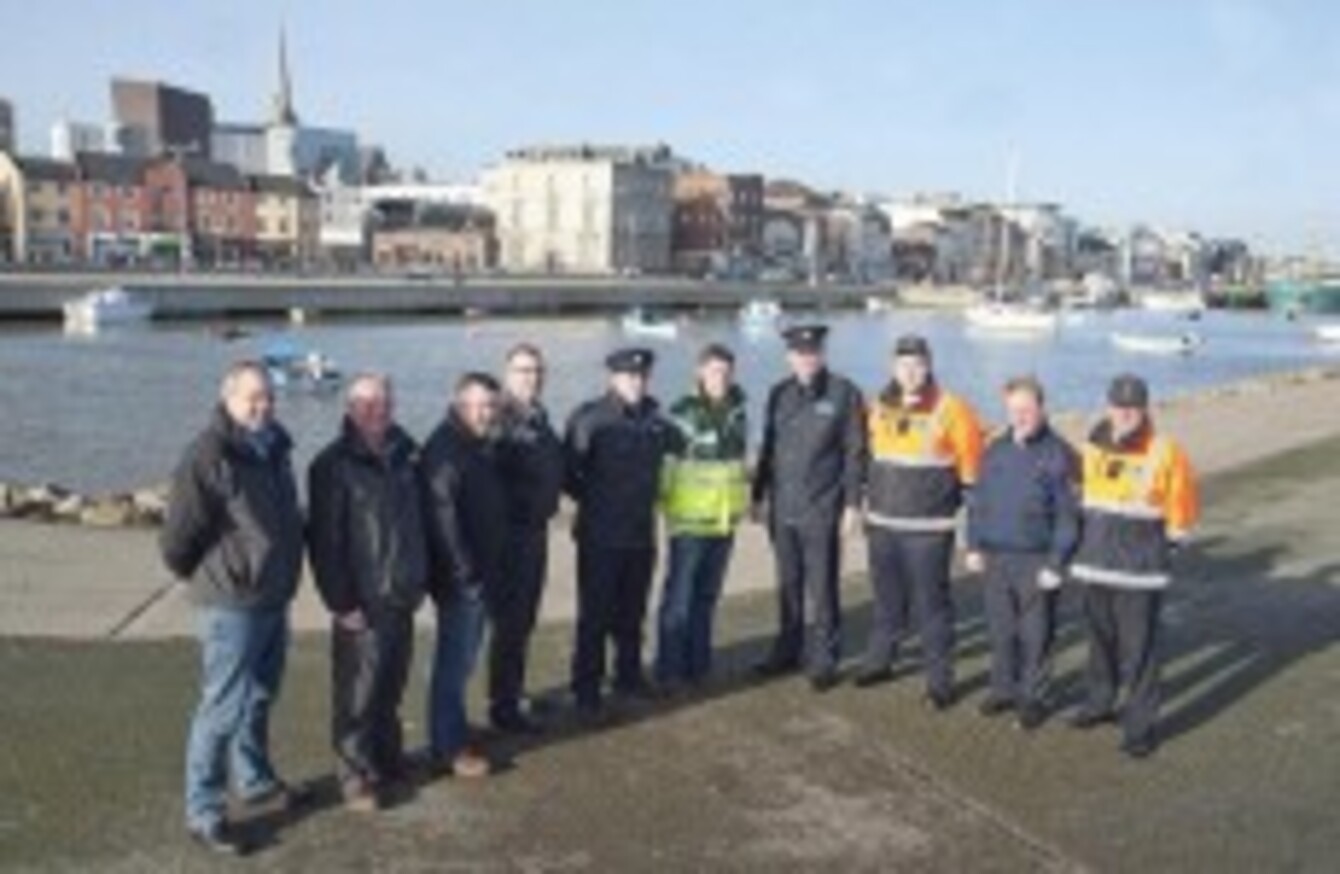 The committee of Wexford MarineWatch.
Image: Jim Campbell
The committee of Wexford MarineWatch.
Image: Jim Campbell
A NEW VOLUNTARY organisation has been set up in Wexford to address the increasing number of suicides in the county.
Emergency and voluntary services have come together to "try and combat a long epidemic of suicides off Wexford Bridge", Wexford MarineWatch said today.
Most of these individuals are not recovered in time and get swept away by the strong tidal flows in the harbour, the group said. This can result in drawn-out lengthy searches for weeks, with no sign of closure for the families affected which is" distressing for the community, the rescuers and the families involved".
Wexford MarineWatch operates 'Safety Prevention Patrols' various nights a week by trained volunteers. Members give their free time on a rota-basis, one night each month, usually from 10pm to 3am to make people aware of the dangers of the water. They also monitor life-saving equipment in the area ensuring all are intact and functioning correctly. Each team has a supervisor who is responsible for liaising with the Emergency Services including the Coast Guard.
Volunteer requires a certain degree of training, safety clothing or foul-weather clothing in addition to lifejackets, radios, searchlights, throw-bags, insurance, storage etc. and this is wholly funded by donations from the public and the generosity of local businesses.
The group is made up of volunteers from Wexford Civil Defence, An Garda Síochána, RNLI, HSE/NAS, Order of Malta, Wexford Local Authorities and Wexford Fire Service.
If you feel you need to talk to someone, here are some groups which may be able to help: