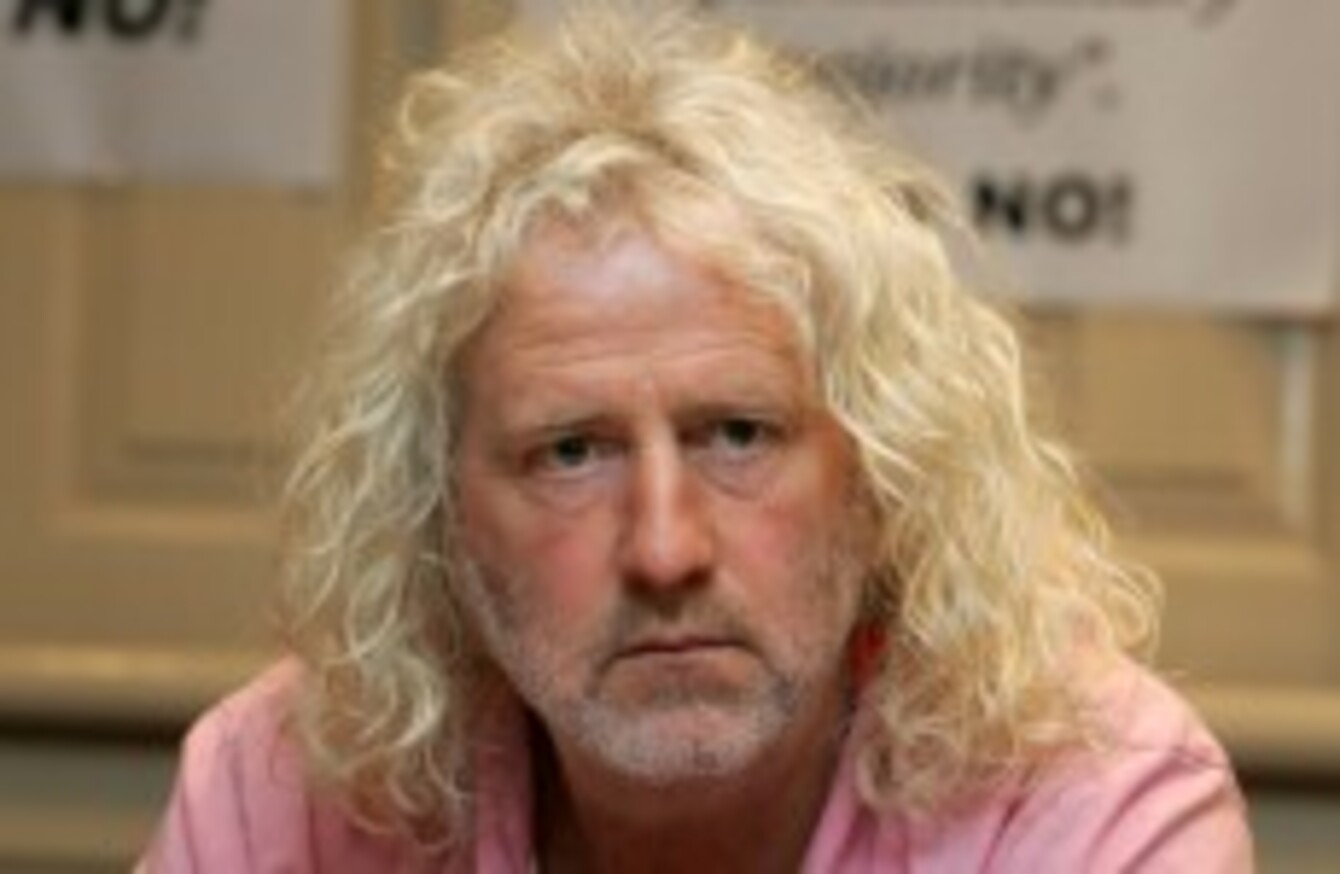 Deputy Mick Wallace
Image: Sam Boal/Photocall Ireland
Deputy Mick Wallace
Image: Sam Boal/Photocall Ireland
DEPUTY MICK WALLACE had some strong words to say about members of two political parties while discussing the Personal Insolvency Bill 2012 in the Dáil last night.
During the resumed debate on the Personal Insolvency Bill 2012 he made reference to being "lectured" by people from the Socialist Party and the People Before Profit Alliance about his own business arrangements.
Wallace did not disclose his company M and J Wallace Ltd's full VAT liability to the Revenue Commissioners for 2008, which he said he regrets.
He was found to owe the revenue €2.1 million, and pledged to donate half of his salary to repay the money owed.
Speaking in the Dáil last night, he said that the proposed Personal Insolvency Bill 2012 was a positive step:
The reduction of the bankruptcy term from 12 years to three years is a positive development, although Members might say "He would think that, wouldn't he?", given that I might be declared bankrupt one of these days.
The debt settlement arrangements and the personal insolvency arrangements are a significant improvement on what there was because what there was has really not been of any service. This is a step in the right direction.
Wallace added that he had been approached by others about his business dealings:
I have had people from the Socialist Party and the People Before Profit Alliance lecturing me on business of late, telling me how I should be doing it and what I should have done or should not have done. It is difficult to take lectures from people who never employed anyone in their lives. Many of them never did a day's manual work. It has been a bit nauseating.
The Deputy said that he is "too well aware of how challenging it is in business, although I am not going to start looking for sympathy".
The businessman also said that he has "had some negative experiences with sheriffs coming to look for their piece of meat".
The present arrangement is not very good. For some strange reason, those we have encountered seem to be of a bullying nature, very aggressive and not afraid to kick the door in. They do not seem to behave in a very regulated fashion. Their biggest priority is getting their €470 call-out fee, and the person does not even get a receipt for that.
At the same debate, Deputy Paul Kehoe said that people in his constituency have told him "about bank bailiffs calling in the middle of the night and taking machinery out of people's yards because they are unable to make their repayments to the banks".