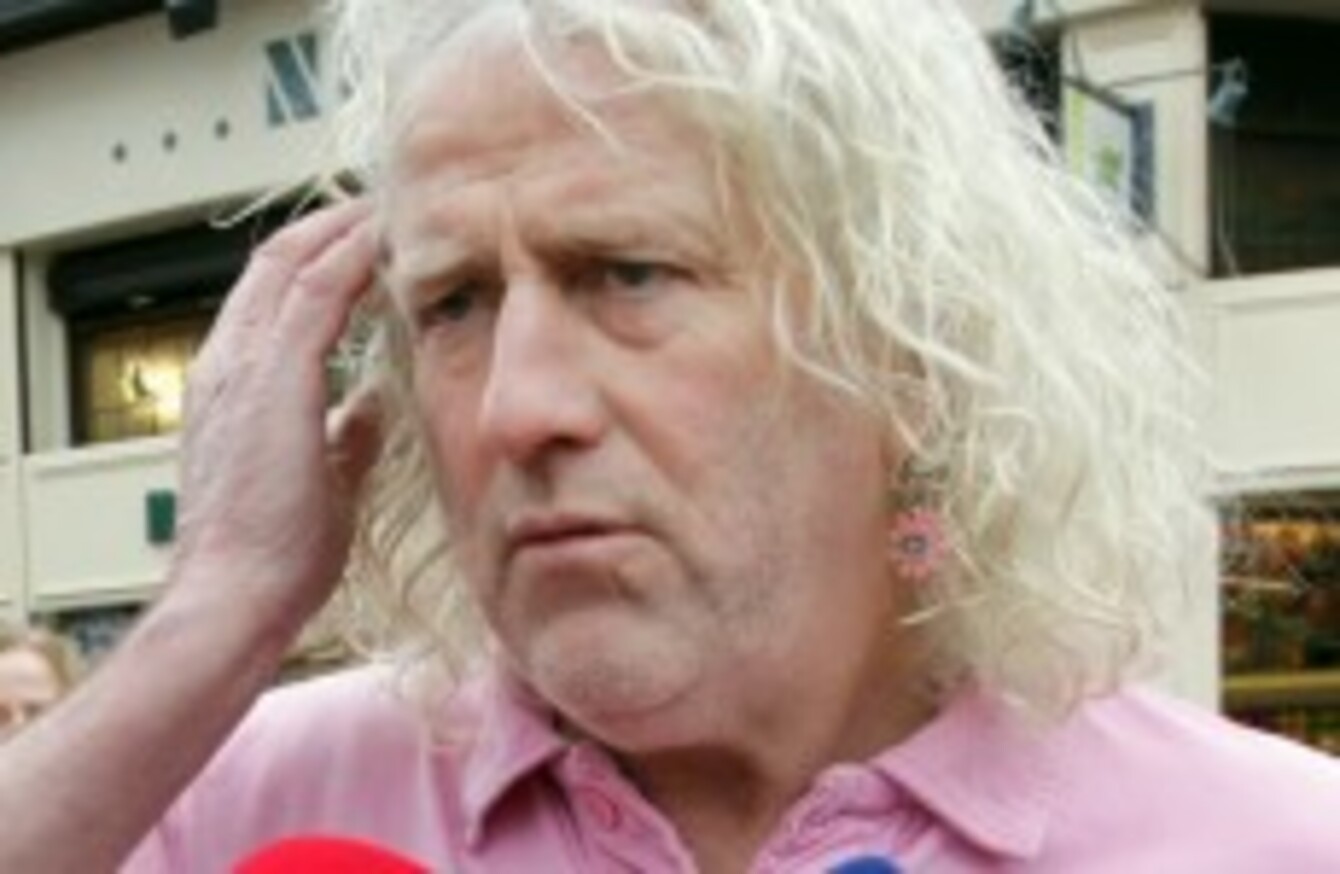 Image: Mark Stedman/Photocall Ireland
Image: Mark Stedman/Photocall Ireland
UNDER-FIRE WEXFORD TD Mick Wallace has agreed to 'step back voluntarily' from membership of the Dáil's technical group of independent and small-party TDs.
In a statement this lunchtime, the grouping said Wallace had agreed to stand down from the group "after requests from independent members of the Technical Group".
The news comes after an Oireachtas spokesperson confirmed that the Ceann Comhairle, Seán Barrett, had denied Wallace's request for time to make a personal explanation when the Dáil resumes business tomorrow afternoon.
TheJournal.ie understands that the request was denied because the Dáil's standing orders – the rules governing everyday debate in the chamber – only permit personal statements under limited circumstances.
Specifically, the rules state that any personal explanation "brief, non-argumentative and strictly personal" – rules which would be breached by Wallace making a statement involving the tax affairs of one of his companies, which would not be considered 'strictly personal'.
Wallace had yesterday said he had also hoped to discuss "how he intends to continue to serve his constituents in Dáil Eireann", comments which would also be against the Dáil rules.
The technical group's statement – which was not signed by any of the five TDs from the United Left Alliance parties – also revealed that Catherine Murphy, the group whip, had asked government chief whip Paul Kehoe to amend the Dáil schedule allowing Wallace the time "to address this matter".
'Specified act'
Wallace has been under increased public scrutiny in the last week after he revealed details of a €2.1 million settlement agreed between his construction firm, M and J Wallace Ltd, and the Revenue Commissioners.
The settlement arose after the company, which is 99 per cent owned by Wallace, knowingly under-declared VAT to the tune of €1.4 million.
It has separately emerged that the Dáil committee on members' interests, which is set to meet behind closed doors later this week and examine the affair, is now believed to have firm jurisdiction over Wallace's affairs.
Committee chairman Thomas Pringle had last week suggested that the committee had no grounds on which to investigate Wallace's affairs, as the under-declaration of VAT was made before his election to the Dáil in February 2011.
The committee is now working off the understanding, however, that Wallace's decision not to try and repay the VAT subsequent to his election may be deemed a 'specified act' under the terms of the Standards in Public Office Act, 2001.
Wallace has asserted that he has no plans to resign, believing his ongoing status as a TD is a matter for the people of Wexford to decide.