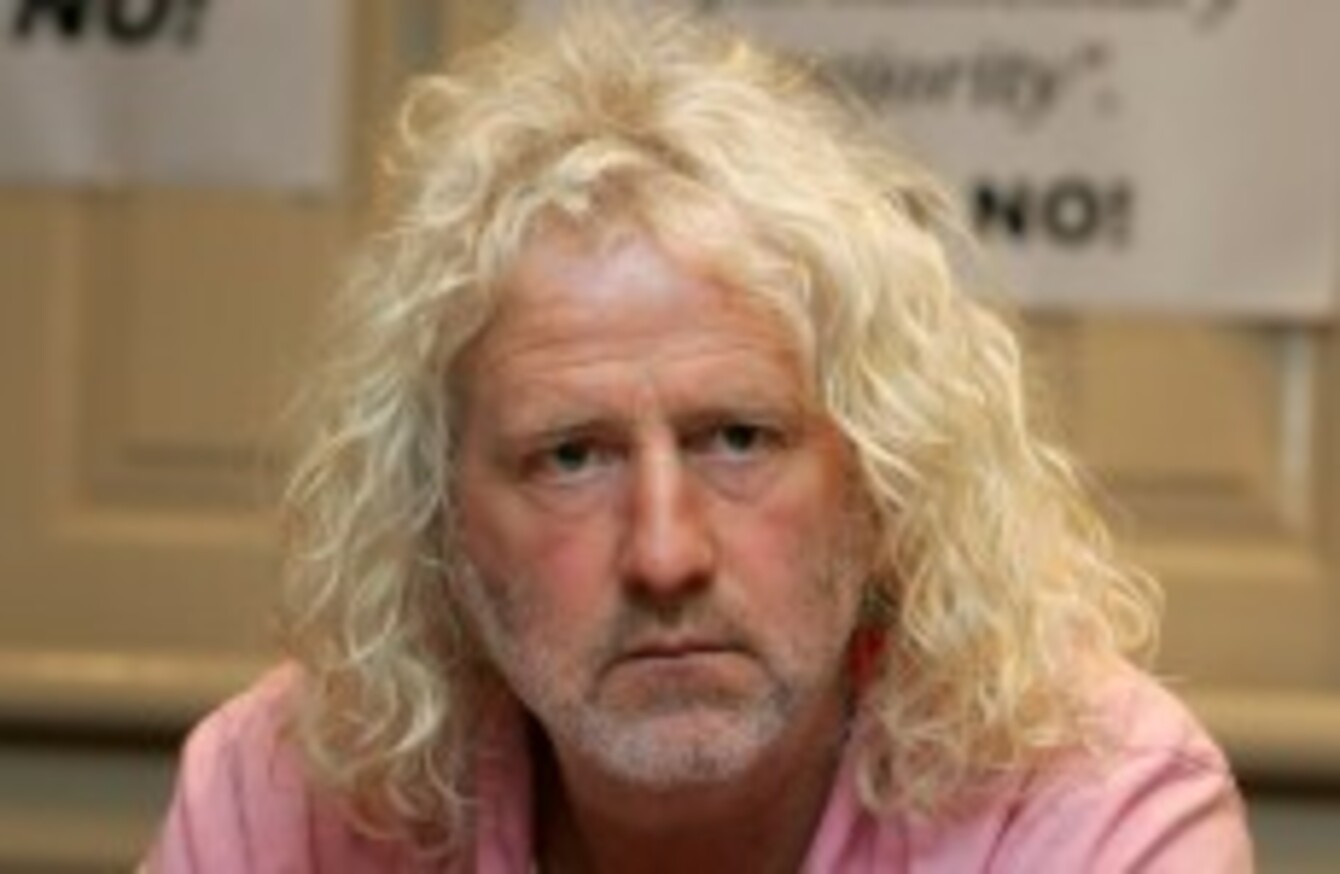 Deputy Mick Wallace
Image: Sam Boal / Photocall Ireland
Deputy Mick Wallace
Image: Sam Boal / Photocall Ireland
IT IS "UNLIKELY" that Deputy Mick Wallace's company, MJ Wallace Ltd, will be able to repay a €2.1 million Revenue settlement, the TD said today.
Speaking on RTÉ's Morning Ireland radio programme this morning, Deputy Wallace said that "bar some bank were to come in and rescue the company, which is very unlikely in this climate, it is very unlikely that the Revenue will get the money".
The company reached a €2.1 million settlement with Revenue over undeclared VAT, as reported in a story which appeared in today's Irish Times.
Deputy Wallace acknowledged what he did was wrong, but told Morning Ireland that he did it to try and save his company and the jobs of 60 employees.
I do feel responsible for it. I do not feel good about it.
He said that he owed money to banks "who took gambles by giving me the money same as I took gambles by borrowing it".
I am far from proud to be owing the Revenue money, same as I owe some contractors money. I had a very successful business.
I didn't go mad. I had property worth over €70 [million]; I owed about €40 [million] and a banking crisis arrived and my property over about an 18 month period became worth €20 [million], probably less now.
Wallace said he did his "living best all through that time to try and keep the company afloat".
He admitted that he underdeclared the VAT "because I still believed I could rescue the company", and recognised it was wrong to do so.
The Deputy added that he thought he could save the company and pay the VAT the following year, but when that did not work out, he made his declaration to the Revenue.
He added that a €19.4 million judgement brought against him by ACC bank "was the nail in the coffin for the company".
When asked if he is a fit person to remain in the Dáil, Deputy Wallace said he believes he is, and that though what he did was wrong, he did it in good faith.