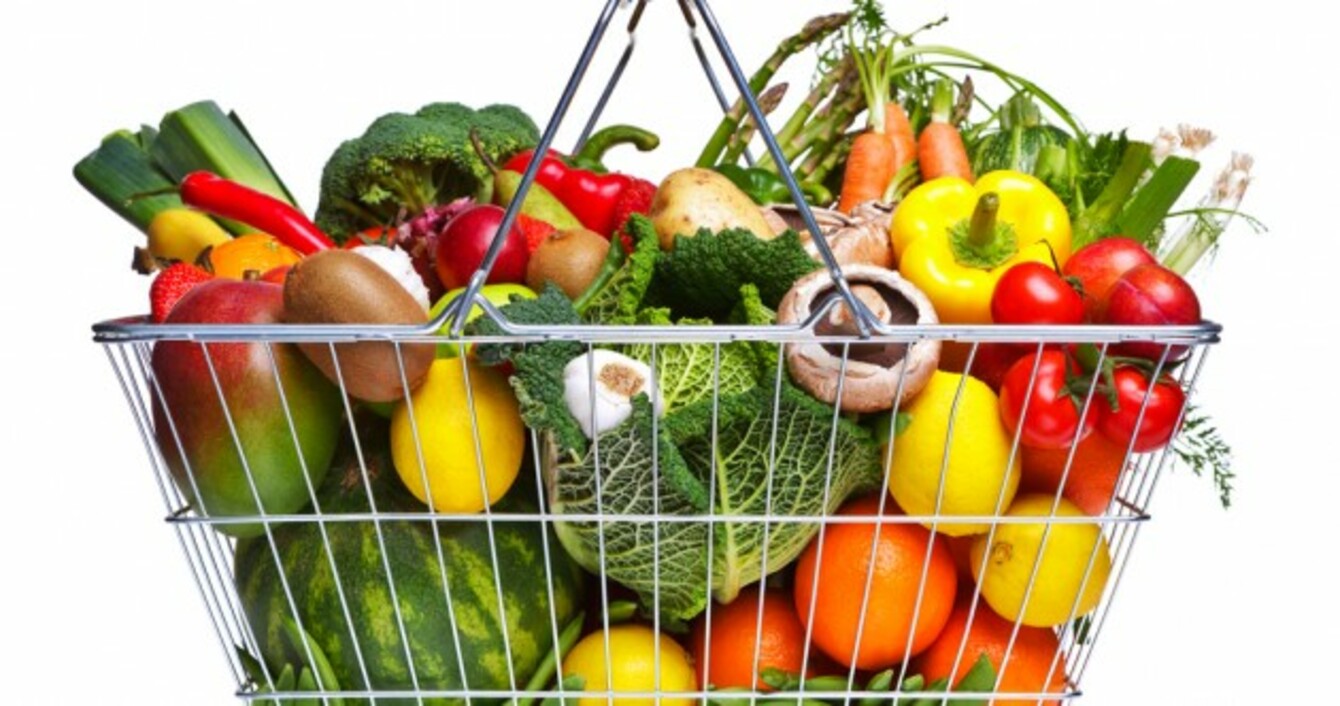 Image: Shutterstock/RTimages
Image: Shutterstock/RTimages
HOW MANY TIMES have you gone and done a big shop for the week, only to throw out many of the items a week later?
Refrigerated goods (23.1%) and fresh fruit and vegetables (17%) top the list of surplus food for the average Irish household.
Keeping it fresh
But there are ways to make your food last longer.
Tesco are encouraging its customers to cut back on what they waste. The supermarket says by making some small changes, you could save up to 114 meals per year. Here's how:
Bananas: Keep them fresh by covering the stem of a banana bunch in plastic wrap. This is because most of the natural ethylene gas that bananas use to ripen themselves is released from the stem.
Potatoes: You can stop potatoes from sprouting by storing them with apples! Apparently the low levels of ethylene gas that an apple omits can help to prevent sprouting.
Bread: For a loaf of bread on the turn, sprinkle with water and pop in the oven for a few minutes. What should emerge is warm crusty bread perfect for dipping in soup. Alternately, slightly stale bread is perfect for toast or bread and butter pudding.
Asparagus: Store your asparagus like you would flowers, in a jar or small vase. 
Cheese: Don't despair if that block of cheese is going hard, just grate for use in your favourite pasta or chilli dishes.
Salad: Sad looking salad leaves? Simply let the cells rehydrate by soaking the salad leaves in ice water for a couple of hours and hey presto – they'll be as good-as-new.
Tomatoes: Do you store your the in  fridge? Don't – keeping them in a fridge can dry them out. Instead, place the tomato facing stem down on a flat surface. This helps reduce loss of moisture.
In the last year, over 250 charities benefited from Tescos FoodCloud initiative. Over 500,000 meals or 230 tonnes of surplus food from its stores were donated to Irish charities across the country.
Wasteful 
Geoff Byrne, Chief Operating Officer Tesco Ireland said the benefits are twofold for both the community and the business to cut back on waste.
Have you any tips on how to cut back on wasting food. Why not share them in the comments section.