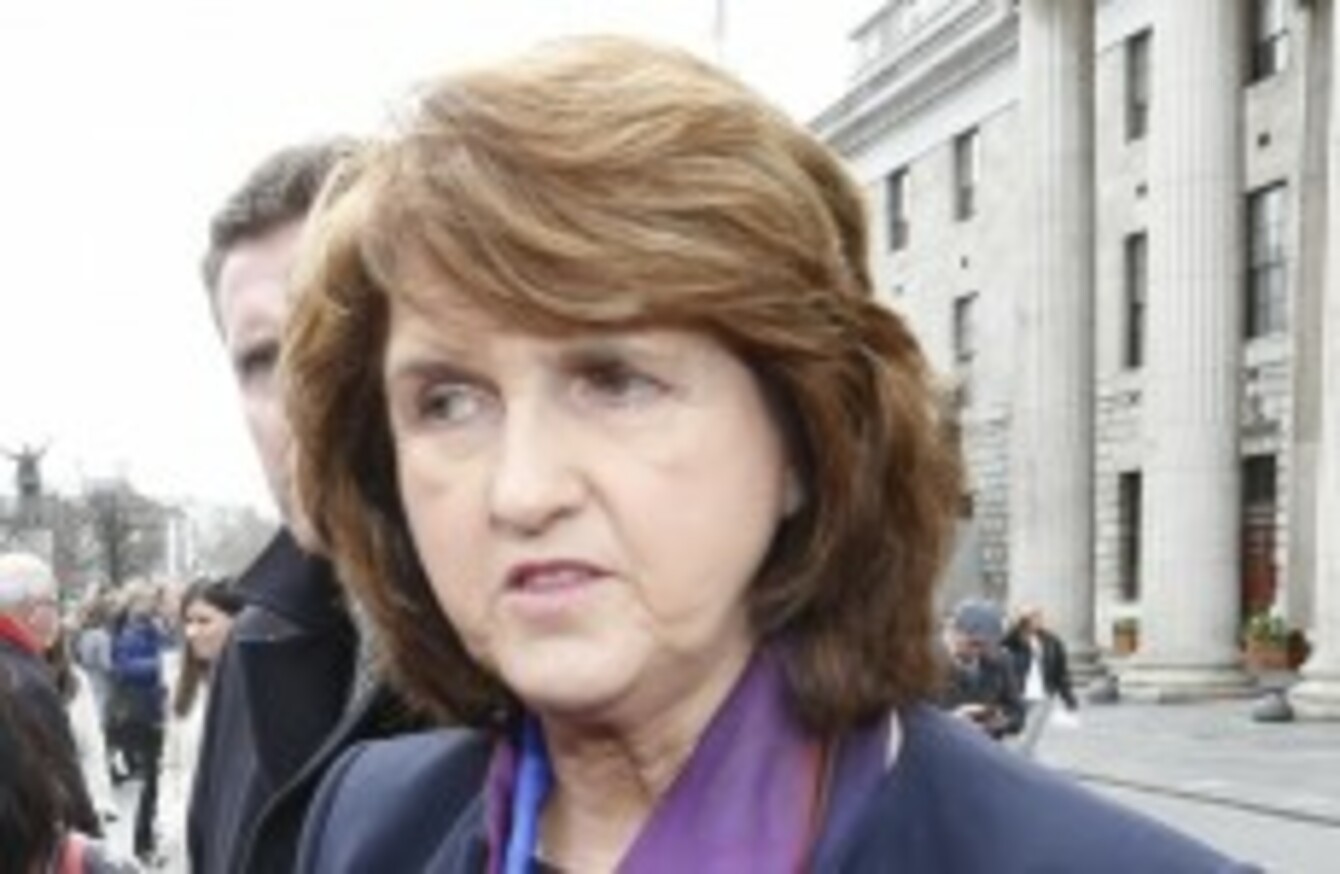 Tánaiste and Minister for Social Protection Joan Burton
Image: Sasko Lazarov/Photocall Ireland
Tánaiste and Minister for Social Protection Joan Burton
Image: Sasko Lazarov/Photocall Ireland
THE DEPARTMENT OF Social Protection has said robust measures to secure PPS numbers collected for the water conservation grant will be in place.
It follows reports in the Irish Independent that a private firm will be used to operate a call centre collecting the sensitive information required for the payment.
The €100 grant will be available to households that have registered with Irish Water by the end of June this year,
The Department has now confirmed that all customers will need to provide their Water Point Reference Number (WPRN), Irish Water account number, payment details, and their PPS number.
"The requirement of a PPS number is to ensure that multiple water conservation grants are not paid to the same person," a statement from the Department read.
Ensuring the right amount of money is paid to the right person at the right time is central to every scheme the Department administers. In that respect, it takes a robust approach to both fraud prevention and data protection.
Applications can be made online at watergrant.ie. However, customers will also be able to contact a call centre.
This centre will accept applications from customers who are unable to apply online, the statement added.
Strict protocols are put in place to ensure data protection at all times.
According to tender documents seen by the Irish Independent, a private company will operate this call-centre.
The Government previously rowed back on a requirement to provide a PPS number when signing up for water charges. Close to 900,000 registration forms had been received and are now being destroyed.