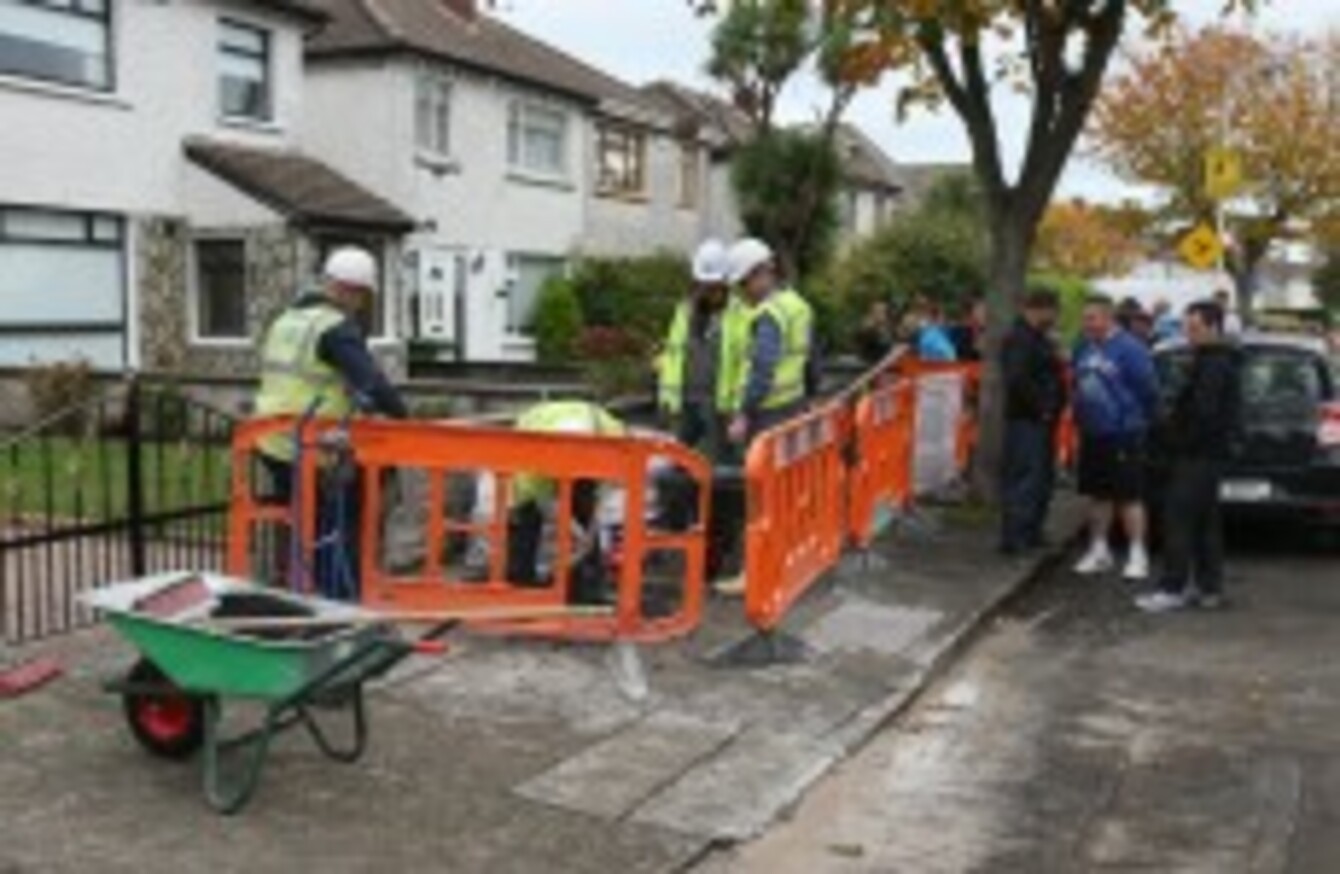 A file photo of water meter installation works.
Image: Niall Carson
A file photo of water meter installation works.
Image: Niall Carson
A WATER METER protester has had court proceedings against him struck out, but three more men will find out on Wednesday if they will be jailed for breaching a High Court order.
The case against one man was struck out by Justice Paul Gilligan today on a technicality. The court found that there was a problem with legal paperwork issued to him.
His fellow respondents will all appear again before Justice Gilligan on Wednesday.
The three are accused of breaking an order made by Justice Gilligan on 5 November which imposed a 20-metre exclusion zone around water meter installations.
Fenian
Earlier, the court had heard affidavits from the respondents, security firms and an independent observer of the protests.
The affidavit said that observers were present at Annamoe Terrace in Cabra on the day GMC alleged a worker was kneed in the face and ambulance was blocked.
He said that observers did not see this or any workers being followed, as had also been claimed.
He said that protesters complained to gardaí that a worker had called a resident a "Fenian bastard" and said that all residents "are rapists".
Evidence
The three respondents admitted in their affidavits that they had been inside the exclusion zone, but all denied assaulting workers or acting illegally.
In one case, one respondent said that he only went inside a workstation to "temporarily halt works" because the GMC employees had refused to engage with an elderly man.
In evidence, GMC Sierra's operations manager Neil Corrigan told the court that in parts of Dublin, the company was only planning one set of works a day.
Argument
Jim O'Callaghan SC, representing GMC, told the court that there was evidence both from the affidavits and nine videos shown to the court that the protesters had breached the exclusion zone.
However, Patrick McGrath SC, representing the respondents, said that there were questions over the authentication of the video and whether or not there were works ongoing on some of the occasions in question.
Justice Gilligan told the court that he wished to reflect on the evidence and will give a verdict on Wednesday.
Concerns
The court then heard from Superintendent Fergus Healy over concerns that the gardaí have over the policing of the protests.
He said that the areas the works are taking place in are not public areas.
First posted at 5.50pm.