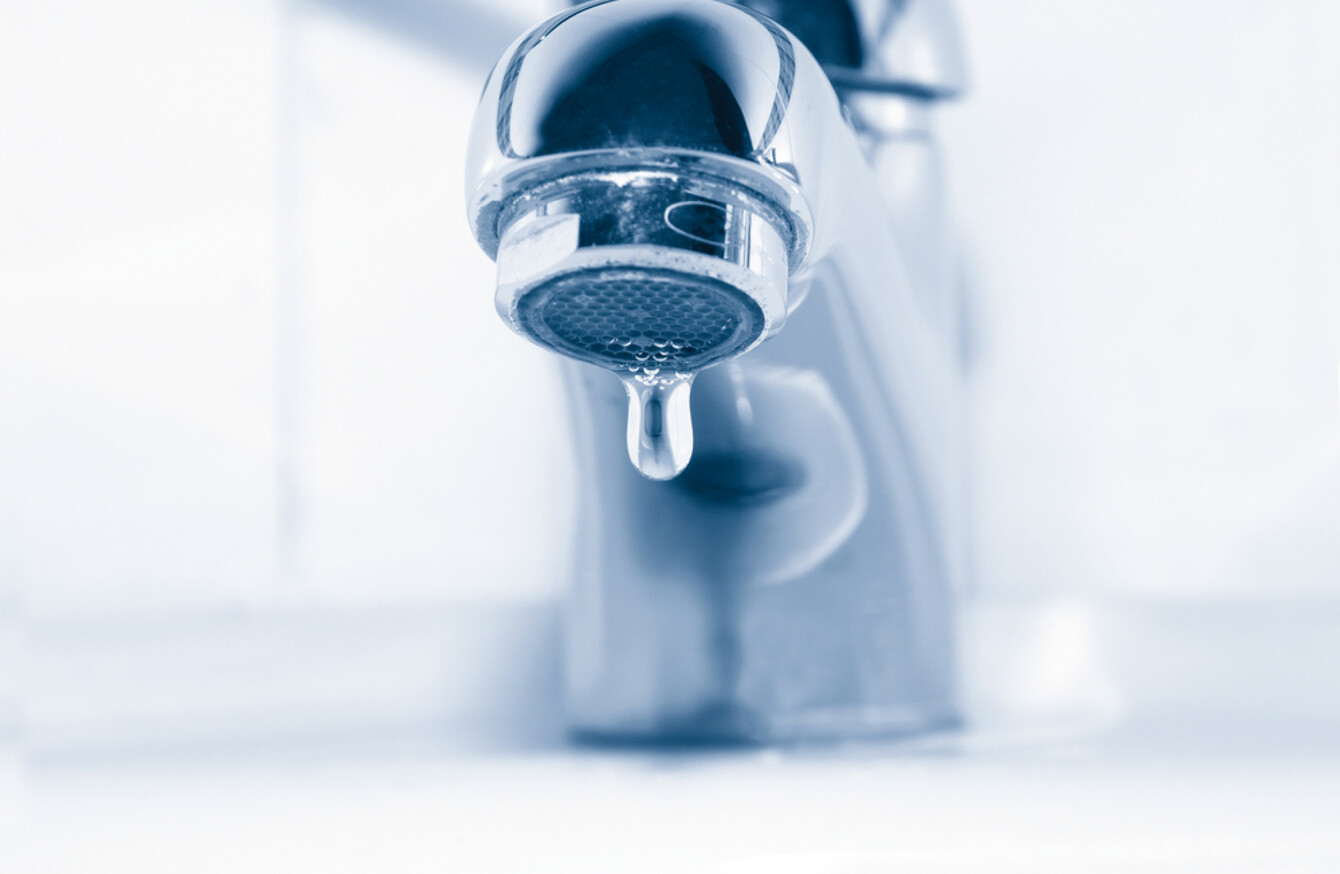 Image: Shutterstock/Lipskiy
Image: Shutterstock/Lipskiy
Updated at 3pm
WATER RESTRICTIONS REMAIN in place across a number of areas of the country this morning as services attempt to get back to normal in the aftermath of Storm Emma.
Water supply has been curtailed in some places due to increased demand – primarily from leaks in the system.
There are currently about 10,500 people without water across the country and a further 121,000 have a restricted supply due to low levels in reservoirs.
The areas where households and businesses are without water include:
5,200 in Wexford – in Edenvale and Creagh
3,000 in Cork across five different schemes
Just over 1,700 in Swan in Laois
250 in Springmount in Tipperary
240 in Kerry 
The areas where supply is restricted and the number of customers affected there include:
30,000 in east Meath
27,000 in Longford
16,500 in Leitrim on the South Leitrim Rural Water Supply
14,000 in Galway across eight schemes
9,500 in Westmeath
7,700 in Kerry
2,300 in Waterford 
1,300 in Cork 
300 in Kildare
Meanwhile, just over 3,000 customers are on storm-related boil water notices. The majority of these are in Aughrim in Co Wicklow and the remainder are on small schemes in Waterford.
Leaks
There are also ongoing issues with water treatment services in different areas.
Speaking this morning on RTÉ's Morning Ireland, managing director of Irish Water Gerry Grant said that the increased demand was mostly due to leaks along the supply route.
"At this point, I think it's fair to say that in all likelihood the vast bulk of that is leakage," he said.
It's leakage in the homes, outside taps and so on but a lot of underground leaks as well on service pipes and mains. Cleary there is a huge problem facing us now.
Grant said that 616 million litres were used up in the Dublin region yesterday which was far higher than anything that had been used since the establishment of Irish Water.
"You could imagine that if that kept going for a number of days the reservoirs would very quickly be depleted," he said.
Grant said that it was important that the "thousands and thousands" of small leaks be located and fixed to stop the loss of water.
"We're under pressure now to manage pressure to balance water between reservoirs so that we can keep all areas of the regional supply and not have significant outages of water," he said.
Grant also said that further restrictions would be "inevitable" in the coming days.
#Open journalism No news is bad news Support The Journal

Your contributions will help us continue to deliver the stories that are important to you

Support us now
Well owners
The EPA has issued advice to well owners who have been affected by Storm Emma.
It is recommending that if a well has been affected by the storm, the owner should make sure it is properly disinfected before using it for drinking water.
The EPA is asking well owners to disinfect their well by adding five litres of 1% sodium hypochlorite to 25 litres of water.
Disinfection products sold for use on the farm will be acceptable for use in disinfecting wells, according to the EPA. However, it is important to seek advice about their use.
The following process can be followed to disinfect the well using the above solution.
Pour half of the solution into the well.
Turn on the drinking water tap in the kitchen and let the water run until there is a distinct smell of chlorine from the water. Then turn off the tap.
Turn on all other taps and do the same.
Pour the other half of the solution into the well. Turn off the well pump and ensure that the well is covered properly. Allow it to stand overnight or for at least eight hours.
After a least eight hours reconnect the pump. Turn on all taps and let the water run until the smell of chlorine is gone. Turn off all taps.
Arrange for the water to be tested.
The EPA is warning well owners to contact their supplier before following the above procedure if they have a filter or any other type of water treatment on any part of their system.
With reporting by Hayley Halpin