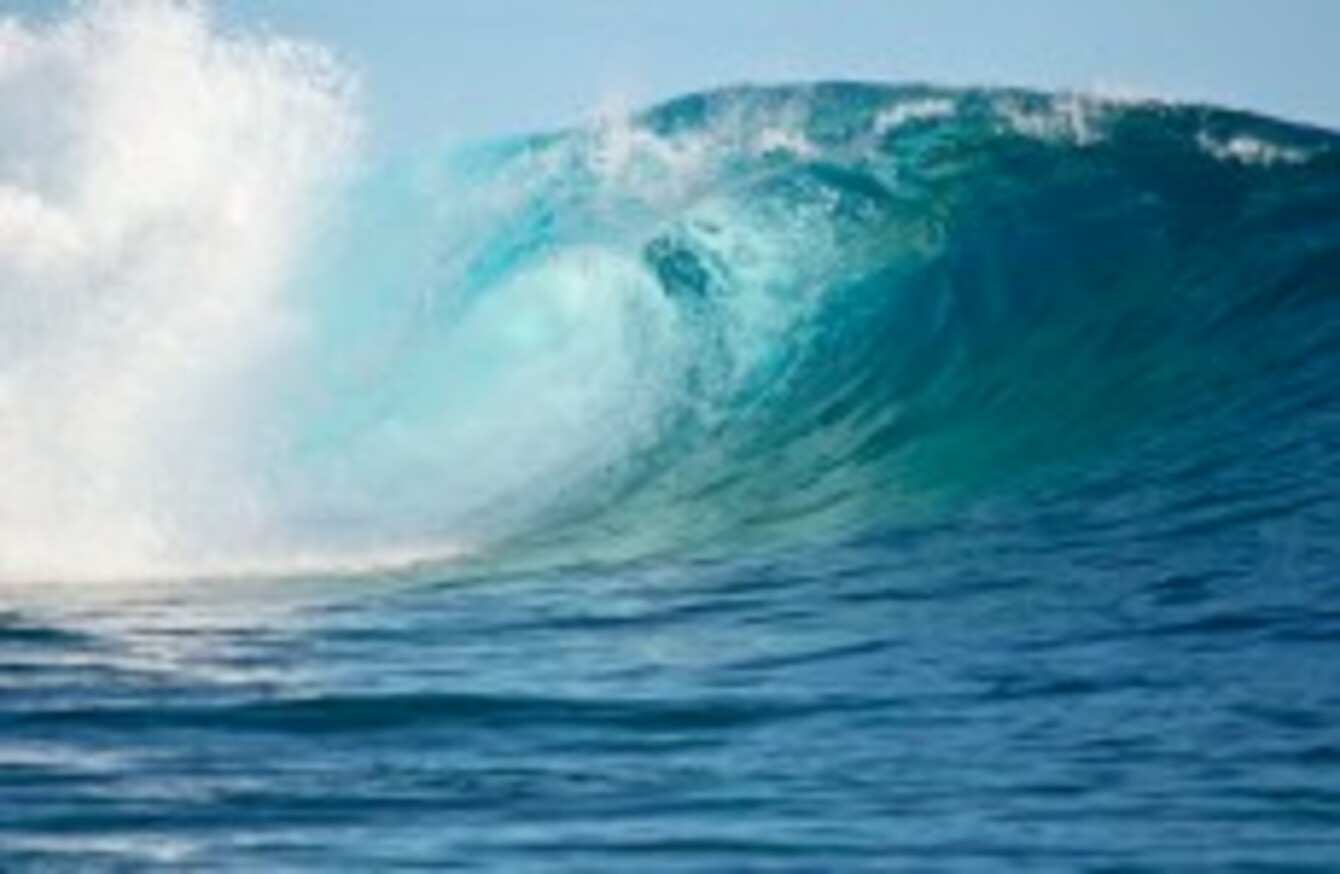 Image: Shutterstock
Image: Shutterstock
An ESB-led wave energy project based in Co Clare has been awarded €23 million by the European Commission.
The WestWave Project is the only Irish proposal to receive funding under the Commission's NER 300 programme, which uses revenue from 300 million emission allowances sold in the EU Emissions Trading System to allocate its funding.
WestWave is led by the ESB and involves a consortium of tech and wave energy developers. The ESB said today that it aims to start generating wave energy in 2018, with WestWave initially generating electricity equivalent to the amount consumed by homes in the Clare towns of Kilrush and Kilkee.
A site for the project is being developed at Killard near Doonbeg, with construction expected to start in 2016.
ESB Head of Innovation John McSweeney described today's funding announcement as a "huge boost" to both the project and to ocean energy development in Ireland and Europe:
Ireland's oceans have the potential to provide large quantities of indigenous, renewable energy and reduce our dependence on imported fossil fuels. Demonstration projects like ESB WestWave are critical if we are to realise the ultimate aim of progressing to larger commercial scale projects and a low carbon future. 
Minister for Communications, Energy and Natural Resources Pat Rabbitte also welcomed the funding for Ireland's ocean energy development, adding that it is "critical that the sector moves ahead with device deployment".
"Ireland's position at the Atlantic edge of the EU provides us with an almost unparalleled ocean energy resource," the minister said.
"As identified in the Offshore Renewable Energy Development Plan, which I published earlier this year, the ocean energy sector holds real potential for growth in the green economy and jobs in our coastal communities, both here in Ireland and along the western seaboard of the EU."
The Irish project is one of 19 awarded funding by the Commission today.
Speaking about today's funding awards, EU Climate Action Commissioner Connie Hedegaard said that these projects "will help protect the climate and make Europe less energy dependent".
"The €1bn we are awarding today will leverage some additional €900m of private investment. So that is almost €2bn of investment in climate-friendly technologies here in Europe," Hedegaard said in a statement. "This is a contribution to reducing Europe's energy bill of more than €1bn per day that we pay for our imported fossil fuels."