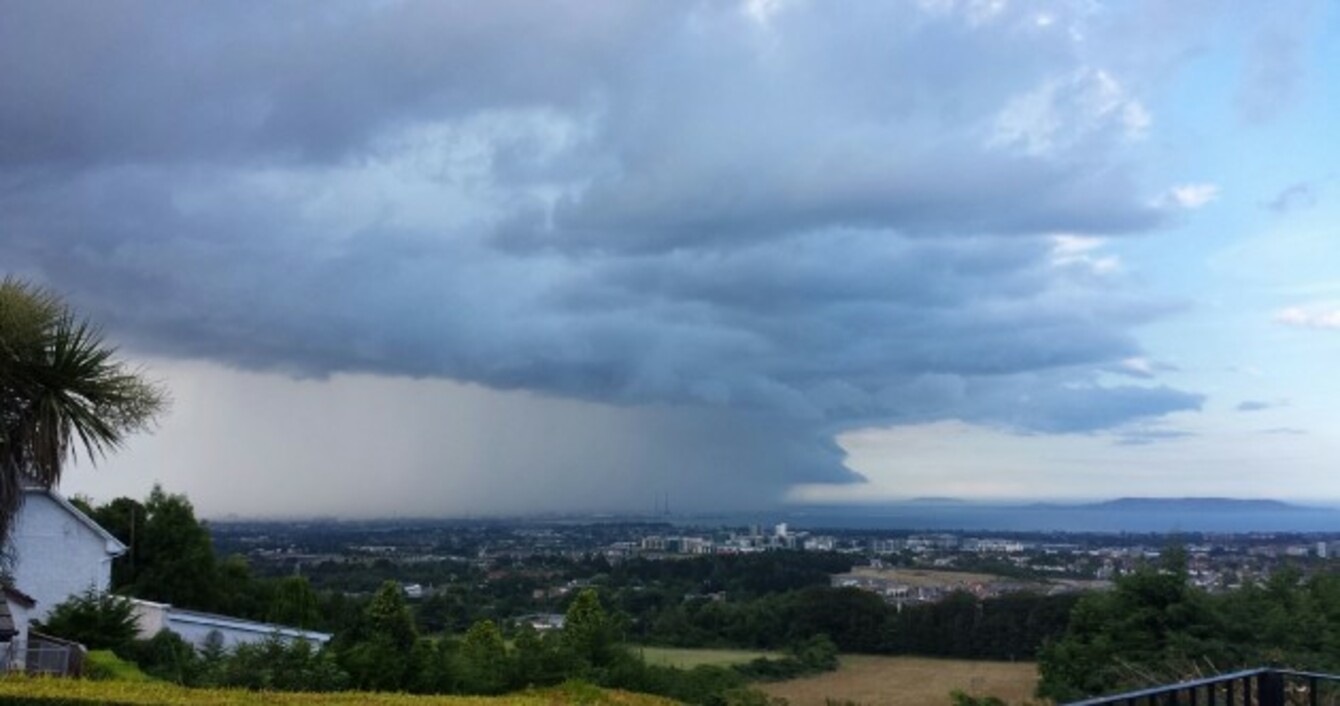 Yesterday's rain as seen from the Dublin Mountains
Image: P Hick
Yesterday's rain as seen from the Dublin Mountains
Image: P Hick
SORRY TO BE the bearer of bad news, but yesterday's flooding might not have been a once-off.
According to the latest weather reports, there is a risk of even more flash flooding today. And if you thought Sunday might be a day of rest from the rain, sadly that won't be the case either.
Yesterday
Yesterday saw flash flooding experienced across some parts of the country, in huge contrast to the dry, sunny days we have seen over the past few glorious weeks.
While Dublin saw city streets being flooded, Letterkenny Hospital had to be evacuated after flooding destroyed its ground floor.
Today
According to Met Éireann, while many areas will remain dry at first today, we can expect scattered showers in southern and western coastal areas to become more widespread across Munster, Connacht and many parts of Ulster.
It warns that showers will be very heavy in places, with scattered thunderstorms and a risk of flash flooding.
There will be sunny spells, but a risk of thundery showers in the east also.
Tonight, the showers will be mainly confined to western and southern coastal areas.
Tomorrow
Unfortunately tomorrow has a risk of "torrential" downpours, with showers becoming widespread. Many of the showers will be heavy and prolonged. Monday won't see much respite, as we can expect even more widespread showers.
To read the full outlook for the week ahead, click here… and remember – don't forget your umbrella when heading out this weekend.