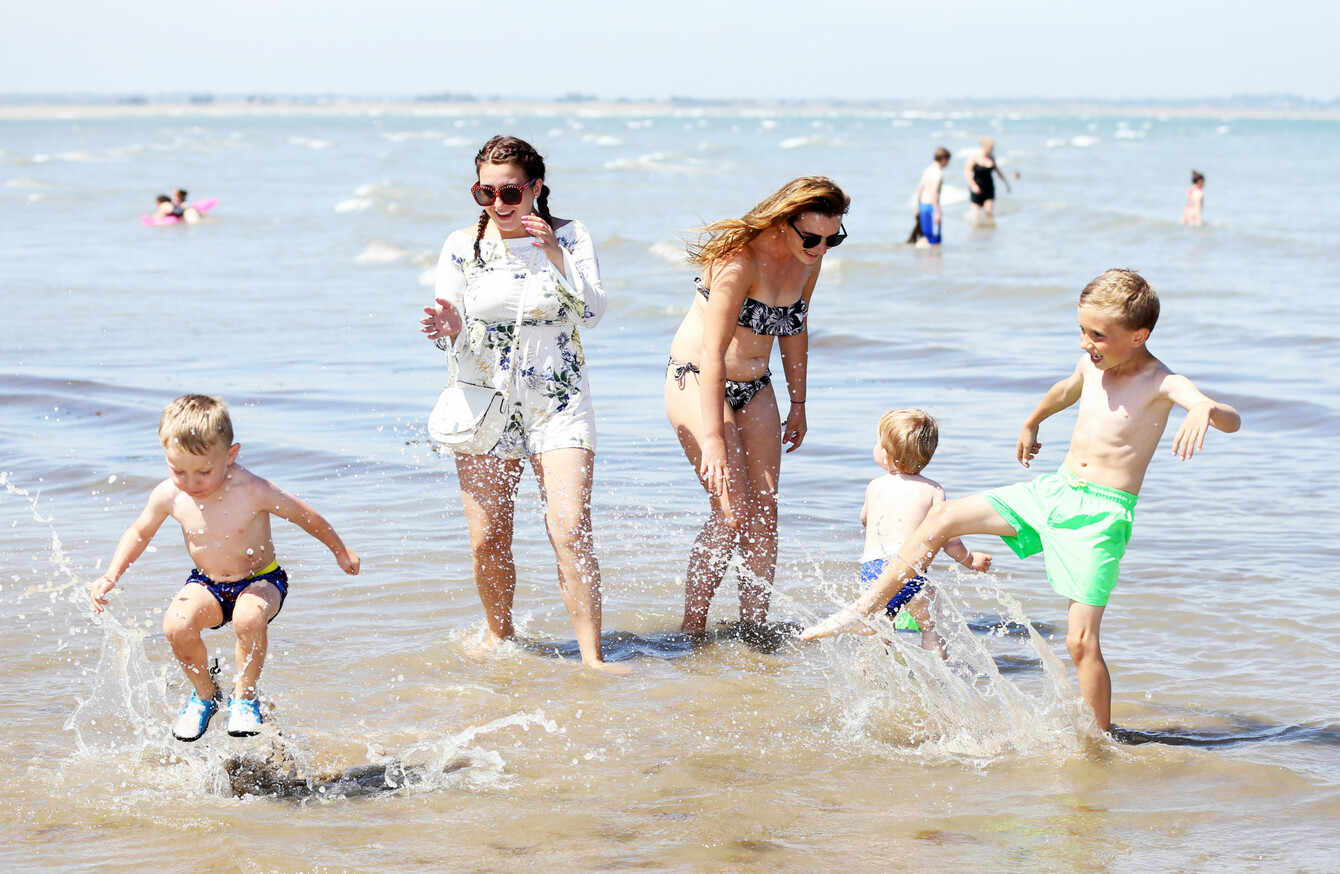 Image: Sam Boal/RollingNews.ie
Image: Sam Boal/RollingNews.ie
IT WILL BE another scorcher today as temperatures will climb to 28 degrees in the Midlands.
The fine sunny weather which has settled in over Ireland over the last couple of weeks shows no signs of abating, Met Éireann says. A drought warning remains in place across the country until Friday, with temperatures set to range between highs of 23 and 28 degrees today.
The weather service says:
"Patchy cloud will develop in southern areas and a few showers will occur in these parts this afternoon and evening. Elsewhere will remain dry and mostly sunny. Top temperatures of 23 to 28 degrees Celsius, warmest in the midlands.
"Winds will be mostly light and variable, with local sea breezes, but a moderate northwesterly breeze will develop along Atlantic coastal fringes."
Tonight will see cloud and patches of mist over the west and north producing spots of drizzle. Temperatures will dip as low as 11 degrees.
Temperatures will drop to 25 degrees tomorrow with the chance of cloudier, hazier conditions during the afternoon.
Friday will see a return to dry, warm and sunny conditions with temperatures in the low to mid-twenties and the weekend will be largely the same, with the chance of an odd light shower.
Into the weekend, Met Éireann is predicting "warm and mostly sunny conditions" on Saturday and cloudier, cooler weather on Sunday.