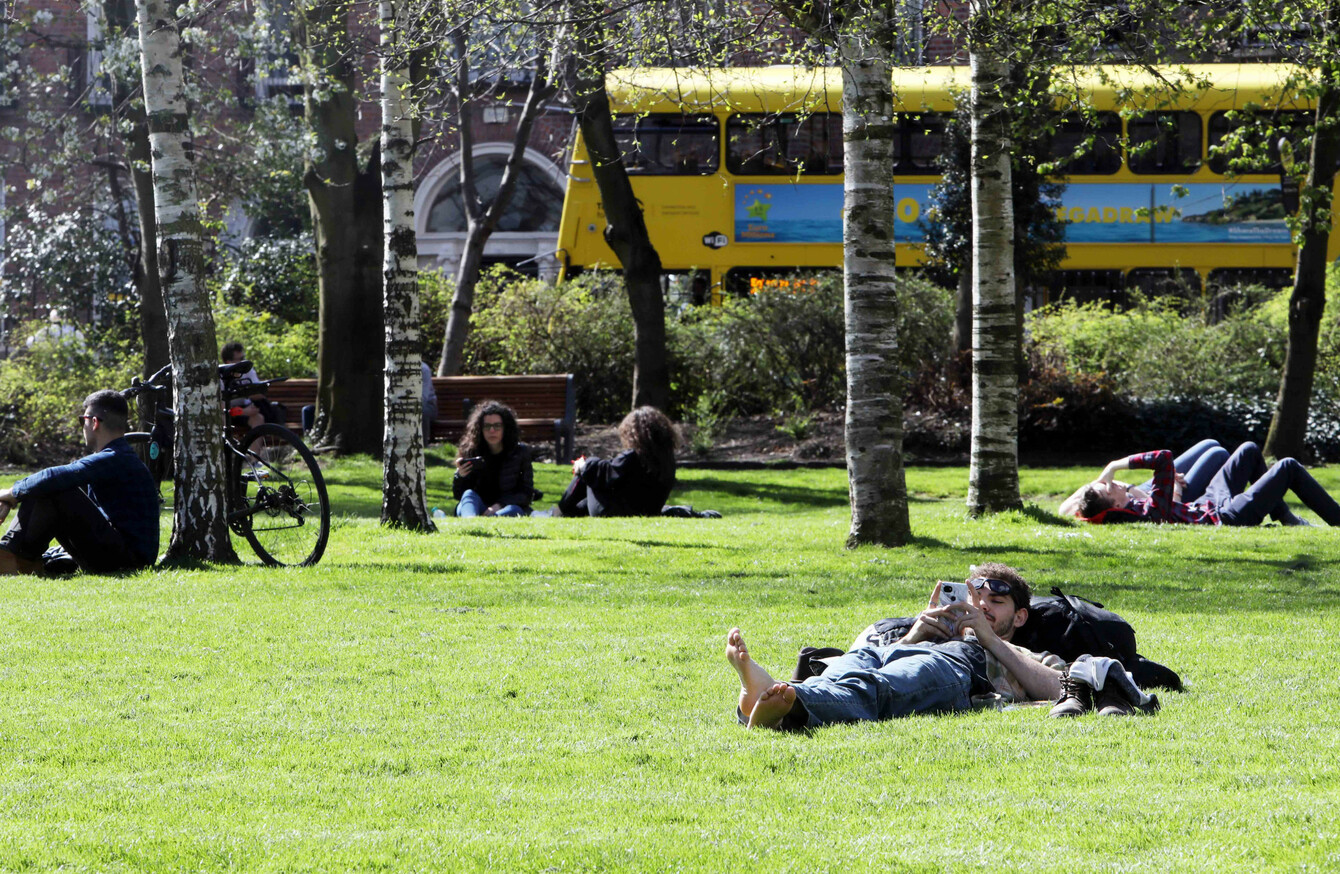 Image: Leah Farrell via RollingNews.ie
Image: Leah Farrell via RollingNews.ie
TODAY WAS THE hottest day recorded by Met Éireann so far this year, with highs of over 26 degrees.
Temperatures of 26.1 degrees were recorded in both Newport in Co Mayo and Shannon Airport in Co Clare. Meanwhile, temperatures were just shy of that in both Co Sligo and Moore Park in Co Cork today with 26 degrees recorded.
Conditions were slightly cooler along the south-east and northern coasts due to sea breezes.
While the country saw mostly clear blue skies today, some showers were experienced in parts of Co Cork, along with some thunderstorms in Co Kerry.
Met Éireann has said it will be a dry night tonight, with mist and fog forming in some parts of the country, with lowest temperatures of 11 to 15 degrees.
Tomorrow will be warm, mostly dry and fairly sunny once the mist and fog patches clear. However, some clouds will linger, producing some showers over parts of Munster and along eastern coasts late in the afternoon, according to Met Éireann.
The country will begin to see more of the unsettled weather that has hit Europe in recent days tomorrow night and Thursday as scattered showers begin to move in from the east, becoming more widespread throughout the country.
Temperatures will remain relatively high between 17 to 21 degrees.
There will be little change in conditions on Friday, as cloudy conditions persist, along with scattered showers. Met Éireann says some of the showers will be heavy and thundery.