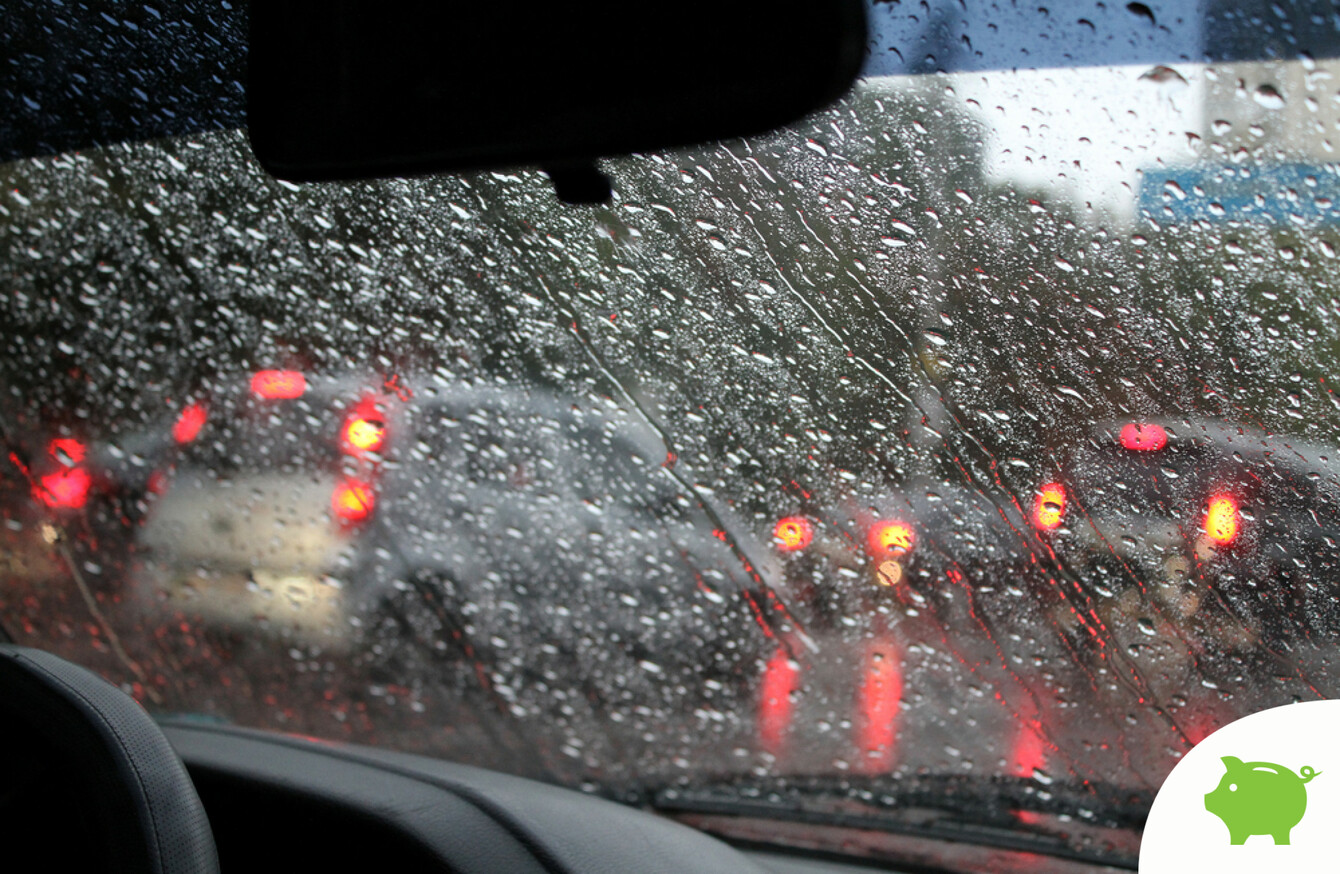 Image: Shutterstock/AnyVidStudio
Image: Shutterstock/AnyVidStudio
A STATUS YELLOW rainfall warning remains in place for three counties in the northwest this morning. 
Met Éireann yesterday issued a Status Yellow rainfall warning for Donegal, Mayo and Sligo. The warning came into effect at 1pm yesterday and will remain in place until 3pm this afternoon. 
The forecaster says a slow-moving band of rain will continue to bring heavy showers at times with additional rainfall amounts of 25-44mm likely. 
Elsewhere, Budget Day is set to generally be blustery, with strong and gusty southerly winds. 
Rain is also expected over Connacht, and as noted above, much of Ulster, with some poor driving conditions. 
It is to be brighter and mostly dry elsewhere in the country, with top temperatures between 15 and 18 degrees. 
Tomorrow is again set to be breezy, with fresh and gusty south to southeasterly winds. Temperatures will range between 17 to 21 degrees. 
Looking forward to later in the week, Met Éireann has said it will be very unsettled right through the next few days and over the weekend, with some heavy rain and flooding at times. 
It has said there is potential for a named storm to come close to Ireland later Thursday night and early Friday morning, as a deep area of low pressure is set to track northwards, to the west of the country. 
The exact track of the storm is still not certain, according to Met Éireann. 'Callum' is the next name on the official storm-naming chart for 2018-2019, but the forecaster is not yet using that name to refer to the system. 
Speaking on RTÉ's Nine O'Clock News last night, forcaster Joanna Donnelly said: "[It's] quite a ferocious looking beast coming our way there in low pressure with associated strong winds and heavy rain." 
It looks as if it will be a dry start to Thursday night, and then it's due to become extremely windy and stormy later Thursday night and much of Friday morning. 
Strong to gale force and blustery south to southeast winds are to develop overnight and will become southwesterly early into Friday morning.
Met Éireann has said this could lead to some disruption, with some damaging gusts in places, especially in exposed Atlantic coastal areas. 
There will also be heavy rain, high seas and high tides, with the added risk of coastal flooding.