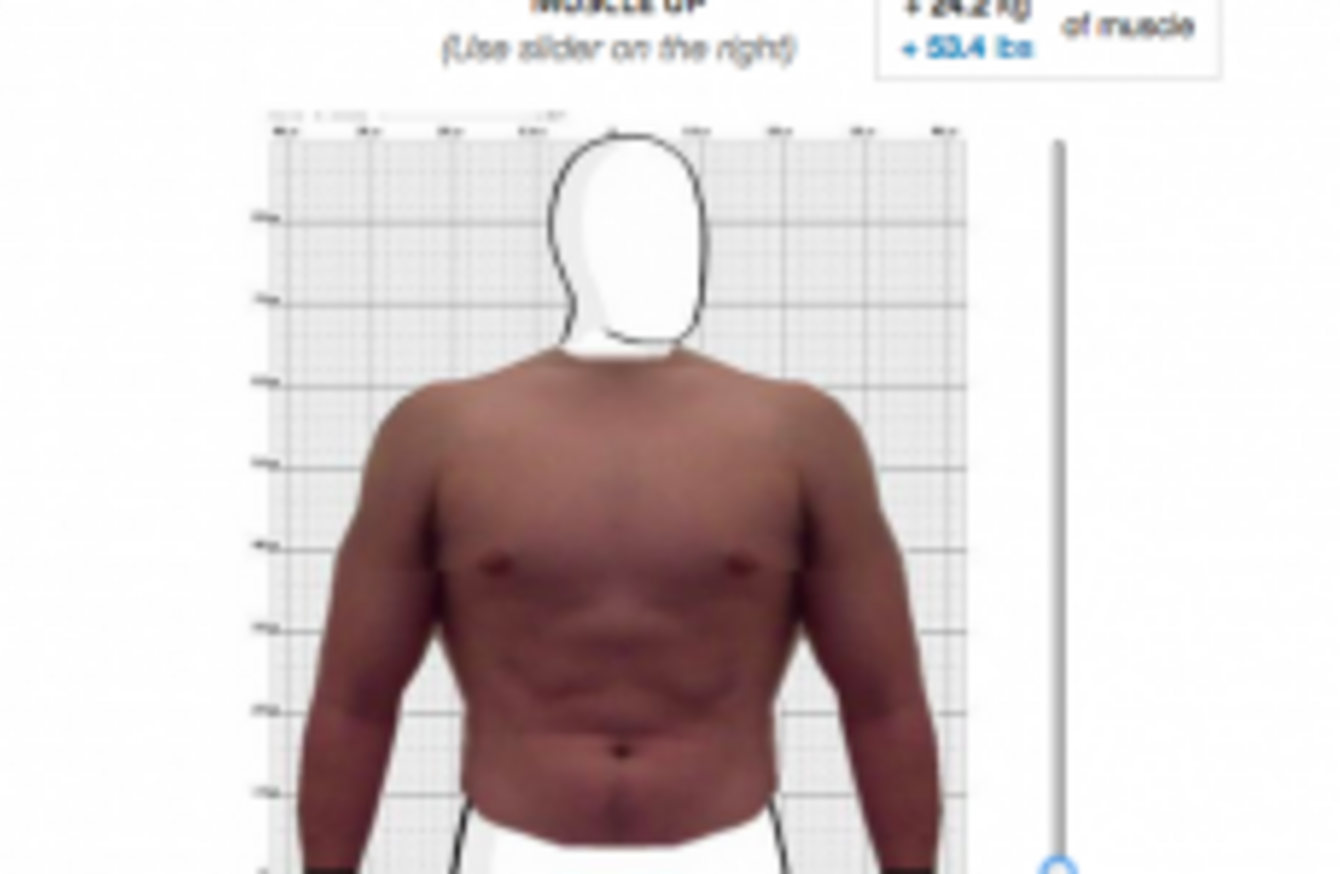 Image: Bodywhat
Image: Bodywhat
BODYWHAT IS A new website that tells you not only your body fat percentage, but how sexy it thinks you are, along with who your celebrity body double is — all from a single photo. It can even show you an estimate of what you would look like if you worked out more, or if you completely let yourself go.
Here's how it works. You simply upload a picture — high quality, straight on. Stop flexing.
Bodywhat does the rest of the work, 3D modeling your body and comparing it to its database to extrapolate different metrics about your body. It works by comparing different data points in your picture to a reference set of thousands of others.
Needless to say, I was both skeptical and apprehensive about trying out the service. Did I want to know the news if it was bad? I decided to take the plunge. Come with me as I go down the body scrutiny rabbit hole with the aid of machine learning.
Bodywhat showed me an overview of my body including my body fat percentage.
It rated me on four categories. I am shaped like a beetroot.
My closest celebrity match was Oberyn from Game of Thrones. I am slightly "sexier" than him. Allegedly.
It showed me how I stacked up against other users in body fat…
…sexiness…
…and muscle.
It also showed me what I would look like if I worked out a lot…
…or if I slimmed down…
…or if I completely let myself go.
#Open journalism No news is bad news Support The Journal

Your contributions will help us continue to deliver the stories that are important to you

Support us now
I could even observe myself in 3D.
If I wanted more detailed information on Bodywhat users I could see the distribution for body fat…
…and sexiness…
…and muscle.
But the most pressing question is how Bodywhat comes by the sexy rating. It gets is by "comparing your body to own sexy rating as a weighted-average of those who look the most like you."
That seems a bit too robotic for my taste, but hard to argue when a program rates your body better than "Gossip Girl" star Chace Crawford's. Unfortunately, Bodywhat only works for men right now.
- Nathan McAlone - @nmcalone