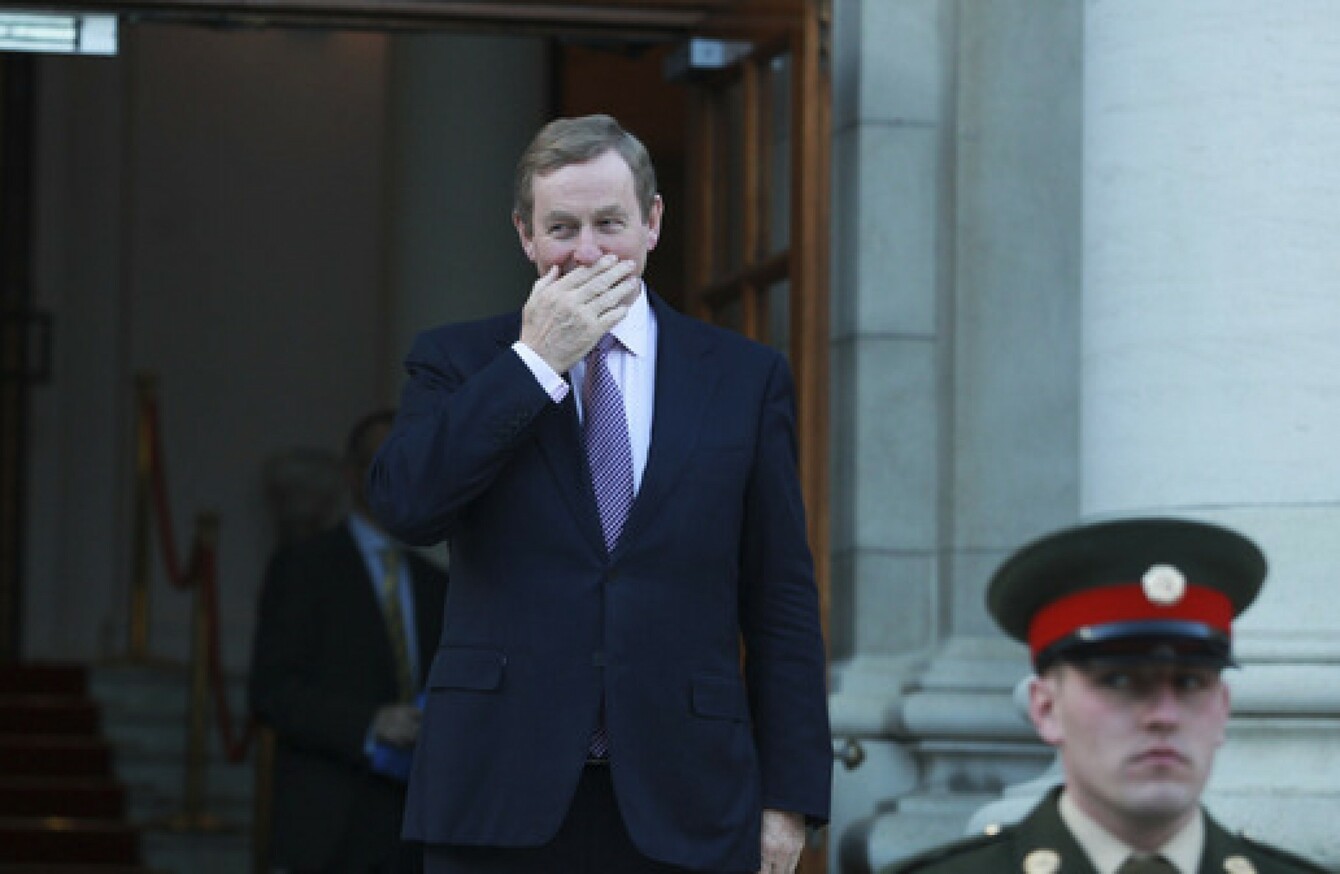 Image: Leah Farrell/RollingNews.ie
Image: Leah Farrell/RollingNews.ie
EVERY WEEK, TheJournal.ie offers a selection of statistics and numerical nuggets to help you digest the week that has just passed.
€300 million: The cost of the new National Maternity Hospital to be built on the grounds of St Vincent's Hospital. The development was mired in controversy after it emerged it would be owned by the Sisters of Charity.
2,236: The number of days Enda Kenny has been Taoiseach. The Fine Gael leader surpassed the record of longest-serving Fine Gael Taoiseach on Thursday.
€1.4 billion: The amount of money in pay restoration the civil service union Public Service Executive Union is calling for in upcoming pay talks.
97: The age of the son of the world's oldest woman, before he died this week.
25: The number of gardaí currently suspended from active duty.
522: The number of British MPs who voted in favour of holding a general election on 8 June.
11%: The rise in residential property prices in the year to the end of February, according to the CSO Residential Property Price Index.
33 million: The number of passengers that travelled through Irish airports last year.
€8,000: The amount of money stolen from Trócaire boxes in a Clare church on Sunday night.
90: The number of years the Irish Press has been in business. The company – first started by Éamon de Valera – is due to be wound up.
€4 million: The proposed cost of a new Wetherspoons development in Camden Street that was given the green light this week.
100: The number of apartment that were rejected for building by Dublin City Council in Harold's Cross.