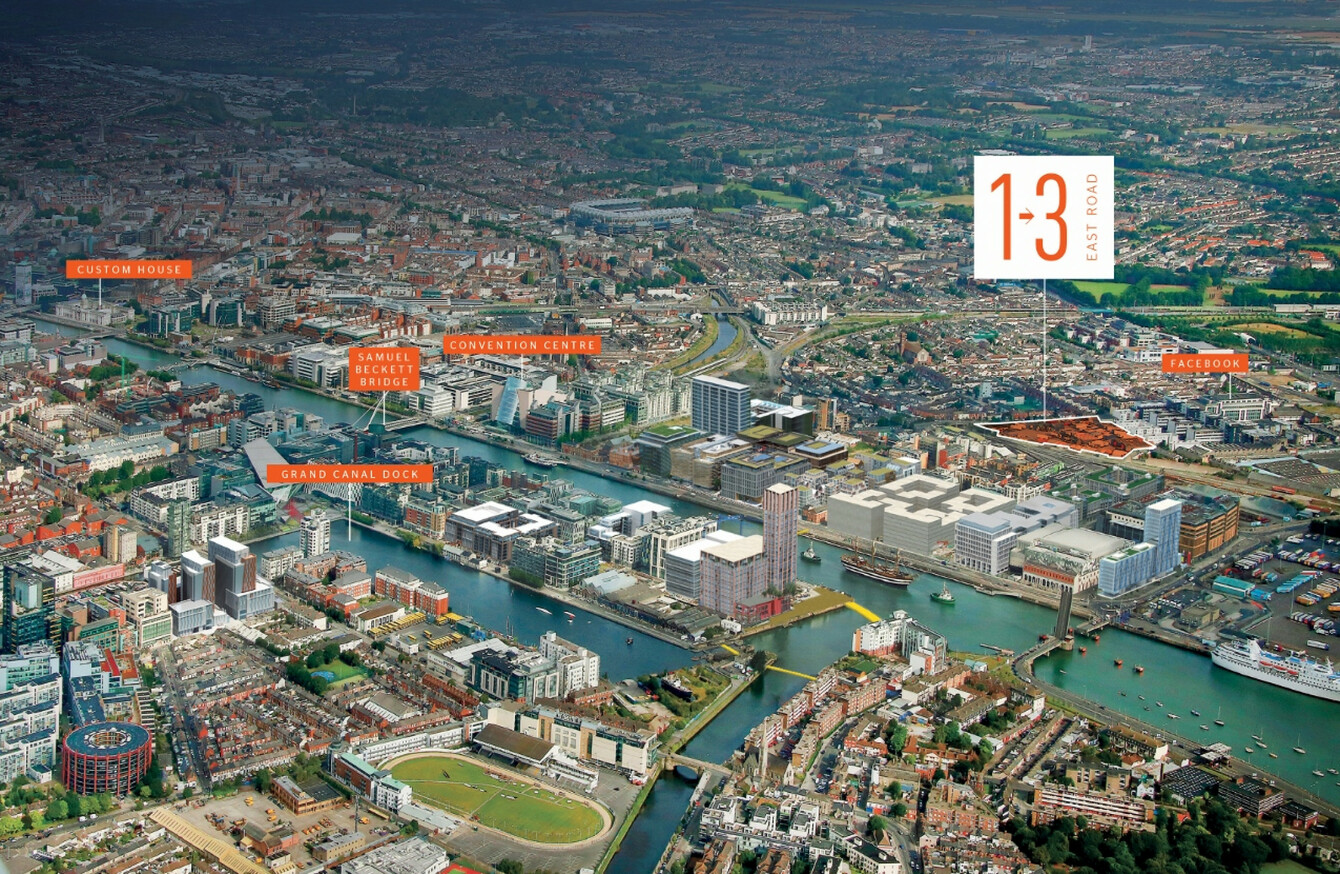 Image: Savills
Image: Savills
EVERY WEEK, TheJournal.ie offers a selection of statistics and numerical nuggets to help you digest the week that has just passed.
88.6%: The percentage of people in Offaly who say they are Catholic – the highest in Ireland, according to Census 2016 figures.
£3.3 billion: The latest revenues listed by Sky, showing good growth.
1,200: The number of signatures calling for the impeachment of UCD SU president Katie Ascough, triggering a referendum which will be held later this month.
€27 million: The going price for a plot of land up for sale on Dublin's docklands.
44,000: The number of kilometres above the Earth that an asteroid passed by this week.
10%: The percentage of boys that are obese, according to stats published this week in The Lancet.
31: The number of additional social homes that were announced in this year's Budget, prompting much criticism.
1,400: The number of Leaving Cert papers that were given a better mark after student appeals.
15 million: The number of girls under the age of 18 who marry every year – equal to one every two seconds.
30c: The tax per litre on drinks which have more than 8g of sugar per 100ml which will be introduced in Ireland next year.
€1 billion: The amount of money that's been paid out in compensations for people who were infected with hepatitis B and HIV.