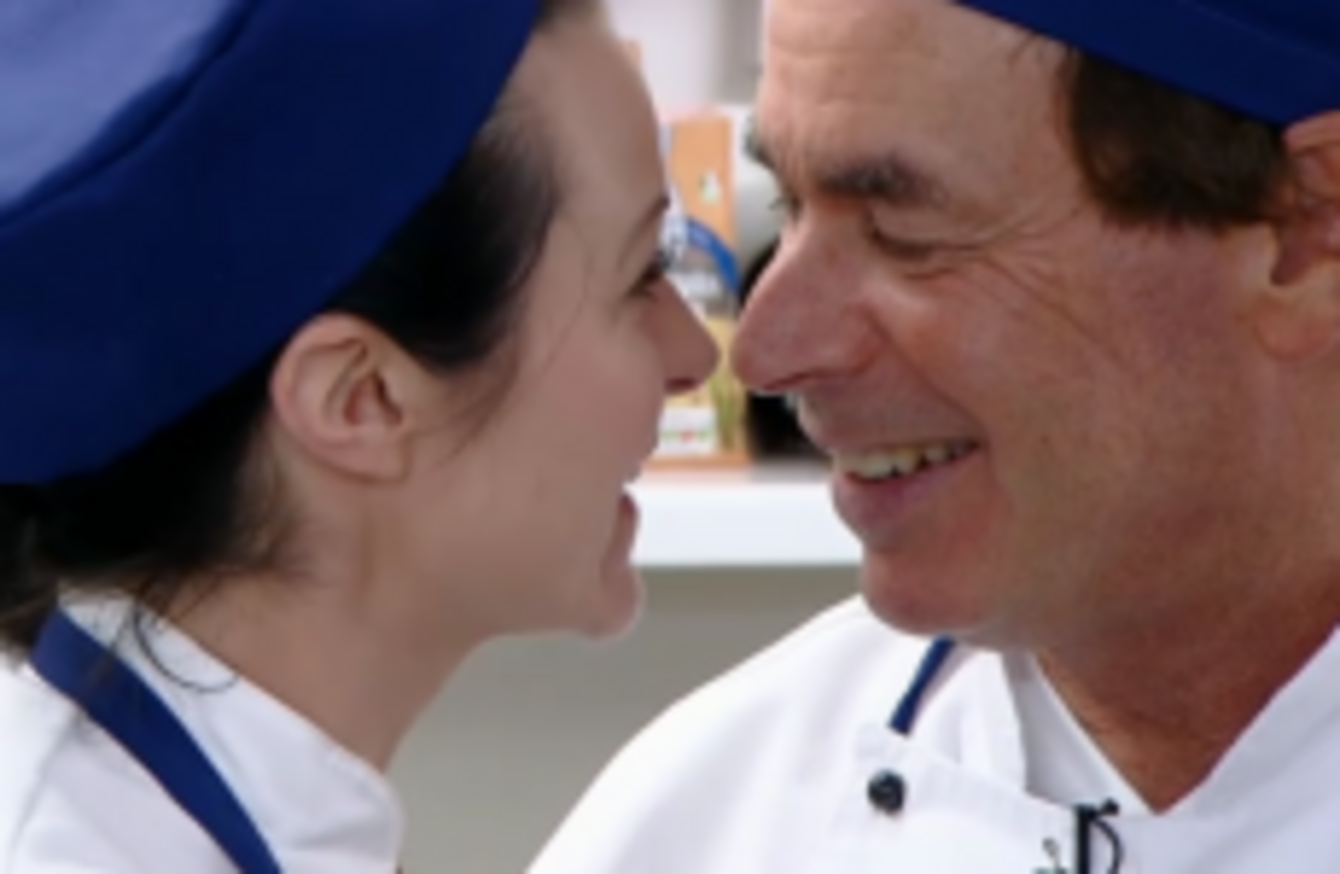 Alan Shatter gets up close and personal on The Restaurant
Image: TV3
Alan Shatter gets up close and personal on The Restaurant
Image: TV3
EVERY WEEK, TheJournal.ie offers a selection of statistics and numerical nuggets to help you digest the week that has just passed.
€10.5 million: The amount that former Anglo boss David Drumm owes to IBRC. A judge in America this week threw out Drumm's bid to be declared bankrupt.
323,000: The average number of viewers who turned in to watch TV3′s new soap Red Rock on Wednesday night. Not bad at all.
601: The peak number of patients waiting on trolleys in Ireland's emergency departments this week, setting a new record high.
220: The age in years of an American time capsule which was opened this week. It contained coins, a plate, a medal, newspapers, and cards.
96: The number of food businesses ordered to close by the Food Safety Authority in the last year.
30: The number of years that personal details about school children – including their PPS numbers – will be kept in a new government database.
13: The number of apprentices who have been taken on by Irish Rail, after almost 2,000 people applied.
12: The number of people killed in a radical Islamist attack on the offices of French satirical magazine Charlie Hebdo on Wednesday.
6: The number of lives lost on Irish roads in the first six days of 2015.
4: The number of stars former Minister for Justice Alan "Al" Shatter received – out of a maximum of five – when he appeared on TV3′s The Restaurant during the week.
1: The number of extra seconds we're getting in June of this year. Exciting times.
Thousands: The number of people interested in joining Lucinda Creighton's new party, according to co-founder Eddie Hobbs.